It only takes a moment to form a first impression of a coworker, potential client, party stranger, or a new Instagram account.  Making a good first impression on Instagram requires writing a compelling Instagram bio. Before deciding whether to follow you or view more of your content on Instagram, users will quickly scan your bio. They will give up reading your Instagram bio on the spot if it needs to be more exciting, clear, and formatted.
Don't worry! I have compiled all the information you need to know to write an eye-catching Instagram bio. I also list the 10 best Instagram fonts for bio to improve readability or help you draw in your target audience.
The awesome Instagram fonts below will help you make the most of your Instagram bio.
1. Emerland Serif Font
Are you searching for a thin, dramatic font for your Instagram bio? In that case, the Emerland Serif font is the ideal option. We are in awe of this refined serif typeface because it has the best balance of originality, refinement, and poise for an Instagram font.
2. Meritta Serif
Merritta Serif is one of the ideal Instagram fonts because it combines creativity with legibility and professionalism. This font choice highlights the gorgeous vintage aesthetic, sharp angles, and thin edges.
3. Dubbo Font
The Dubbo font is evidence that classic fonts are generally reliable. a modern Instagram font that capitalizes on its thick and vintage aesthetic. This is the best alternative for designers seeking to publish an enticing and seductive Instagram bio.
4. Rock Salt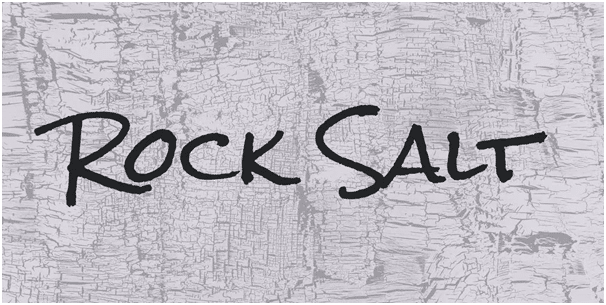 One of the most cutting-edge items to showcase in your Instagram bio is rock salt, written in a Polaroid. Be sure to look at the Rock Salt Font, if you want to replicate that look digitally. You can apply it to your Instagram bios to make them appear as authentic as a Polaroid by using handwritten, slightly faded, but perfectly legible letters.
5. Aphrodite Slim

The goal of the traditional thin font style combination, Aphrodite Slim, is to give your Instagram bio an independent sense of expression. This elaborate font style, designed by Maximiliano Sproviero and Sabrina Mariela Lopez, has over 1000 glyphs, numerous lovely swashes, ornaments, and flourishes.
6. Stalemate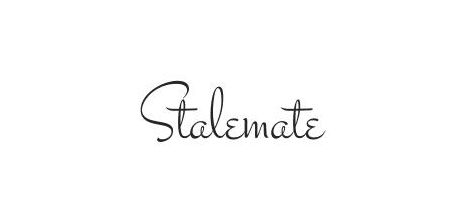 Strong brushstrokes in the cursive Stalemate is a decorative font with excellent readability. It conveys a carefree attitude and makes a bold Instagram bio by fusing vintage roots with a modern flair. It offers an impressive 12 options.
7. Mishka
Mishka is a fashionable, elegant font style with distinct letterform details. Mishka will unquestionably give your Instagram bio a polished appearance and feel. This classy font is ideal for writing catchy Instagram bios because it is incredibly readable, even in small sizes.
8. Chopin Script
Chopin Script is a calligraphy-inspired fancy font style that is very artistic and appealing. This font features detailed, stylish swashes in capital letters. It is a fully customizable script that is ideal for all possible Instagram bio styles.
9. Benson Script
Benson Script is a frilly, ornamental font with a hint of modernism that works beautifully on an Instagram bio. Kyle Wayne Benson created a beautiful variation of thick and thin letterforms for each cap.
10. Berimbau
Berimbau is a playful font style that focuses on providing you with clear, uncluttered letterforms. It has a delicious set of ornaments by Ricardo Marcin and Erica Jung with swashes and alternates.
Conclusion
A strong Instagram bio can determine whether a visitor taps "follow" or "dismiss." And the greats keep their bios succinct and informative. Use one of the aforementioned fonts to make your bio more enticing. I'm hoping this list has made it easier for you to select the ideal font for your Instagram bio.