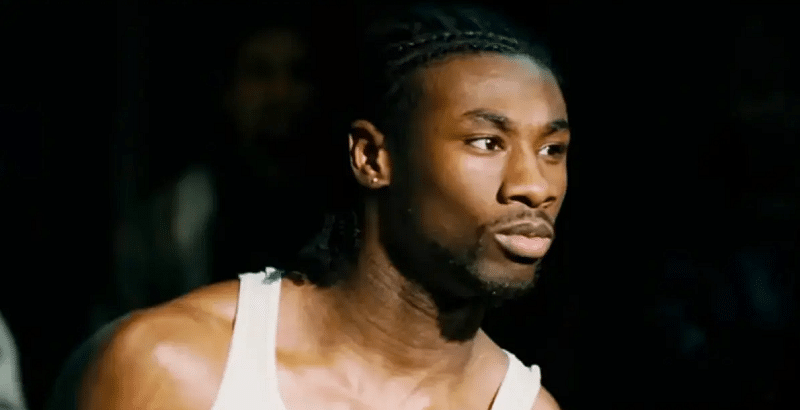 In the world of hip-hop and entertainment, the name Nashawn Breedlove will forever hold a special place. Born on February 17, 1977, in the heart of America, he left an indelible mark with his extraordinary talent. This article pays tribute to the life, career, and untimely passing of Nashawn Breedlove, the rapper who captured hearts and lit up the screen.
The Early Days of Nashawn
Nashawn Breedlove's journey began in Irvington High, where he took his first steps toward greatness. Although the details of his early life remain shrouded in mystery, it's clear that his destiny was intertwined with the world of music and cinema.
The Rise of Breedlove: From OX to Lotto
Before adopting the stage name Breedlove, he was known as OX. His early career saw him making waves in the rap scene, and his talent couldn't be denied. His first major breakthrough came with a song featured on the soundtrack of the iconic 2001 film "The Wash," where he collaborated with legends like Dr. Dre, Snoop Dogg, and DJ Pooh.
A Legendary Duel in "8 Mile"
However, Nashawn's true moment of fame arrived when he stepped onto the silver screen in the semi-autobiographical movie "8 Mile." Portraying the tenacious character Lotto, he engaged in a legendary rap battle with none other than Eminem's character, B-Rabbit. The battle remains etched in the memories of fans worldwide, showcasing Nashawn's remarkable talent and dedication to his craft.
Nashawn Breedlove's Passing
Tragically, on September 24, 2023, in New Jersey, United States, Nashawn Breedlove left this world while at rest. The news of his passing sent shockwaves through the industry and his fanbase. Patricia Breedlove, Nashawn's grieving mother, took to Facebook to confirm her son's departure. She expressed her profound loss, describing Nashawn as not just her child but a remarkable man whose courage and tenacity inspired all who knew him.
The Legacy Lives On
As we mourn the loss of this talented artist, plans for Nashawn Breedlove's funeral are underway, organized by his family. Details regarding the funeral and memorial services will be shared with the public in due course. The family, understandably, needs time to grieve and process their immense loss before finalizing arrangements.
A Bright Future Cut Short
Nashawn Breedlove had a bright future ahead of him, and he had already made an indelible mark on the entertainment industry at the young age of 46. His passing leaves a void that cannot be filled, but his memory and contributions will continue to inspire generations to come.
Conclusion
In the world of music and cinema, Nashawn Breedlove was a shining star. His journey from humble beginnings to the pinnacle of success, his unforgettable rap battle in "8 Mile," and his impact on the music industry will be remembered forever.
FAQs
1. What was Nashawn Breedlove's real name?
– Nashawn Breedlove was born with the name OX before adopting his stage name.
2. What is Nashawn Breedlove best known for?
– He is best known for his role as Lotto in the movie "8 Mile" and his epic rap battle with Eminem's character.
3. When did Nashawn Breedlove pass away?
– Nashawn Breedlove passed away on September 24, 2023, in New Jersey, United States.
4. Who confirmed Nashawn Breedlove's passing?
– Nashawn's mother, Patricia Breedlove, confirmed his passing on Facebook.
5. What was Nashawn Breedlove's age at the time of his passing?
– Nashawn Breedlove was 46 years old at the time of his passing.