Need to amp up your style or change your wardrobe? Simply try out some watches for boys and watch your attire go from zero to a hundred in no time. Yes, you got that right! Watches are for everyone. They can make or break the way you are perceived by others. If you are someone who enjoys making a statement through an amazing sense of upbeat fashion, then read on.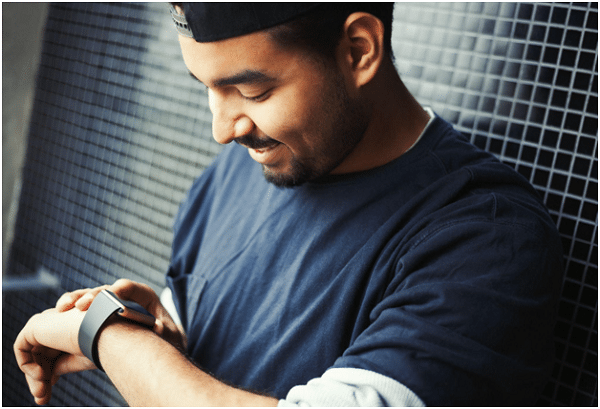 You can be the coolest person in your group, yet you may fail to make an impression only because you are not wearing the right accessories. Amongst the very few accessories available, watches for boys are the most sought after because they can unleash the influencer inside you. So, try these watches for boys and amp up your style:
Redefine Your Time with an Urban Bounce
With statement dials, lightweight blue-coloured straps and colour that pops, try this Urban Bounce Black Dial. It is an excellent choice that is quite versatile as it can be paired not just with formal trousers but would also go well with solid-colouredBermudas.
Revamp Your Streetwear
If you have a thingfor chronograph watches, this is for you. A chronograph with lap function, this Streetwear Grey Digital Dial with a red silicone strap is distinctively unique, adventurous, and badass if you read it right. It is sturdy enough to take on your daily adventures and ace up your fashion game effortlessly, every day! Amongst the plethora of choices out there to confuse you, this one is the most suitable if you are a super-cool street-smart guy.
The Stunning Orange
Bid goodbye to dull styles and say yes to this stunning piece of beauty. The Stunners Orange Dial with a brown-coloured leather strap is here to take your heart away. The sun-kissed orange is a rage. With constantly emerging trends, there are thousands of quirky, unique, and stunning styles available when looking for watches for boys. But this one is especially is cool, casual, and easy breezy. So go for it!
Welcome to the Tees Cafe Look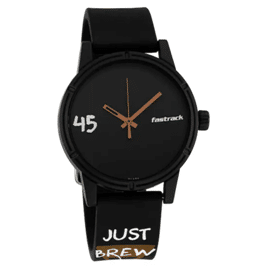 Timelessly trending, this Tees Cafe watch with a black dial and a black-coloured plastic strap is one of the most stylish watches for boys when it comes to analogue designs. If you are an old-school type of guy, then this is quite an elite choice. Go for this elegant timepiece and let its classic appeal make some noise.
Make a Blue Statement
If you are looking for pairing a casual watch with your outfit at a school or a college fest, then this is the watch you must buy and pair it up with a yellow T-shirt for a trendy look. Let this Blue Dial Dual Time watch make your occasion a memorable one. Getting this watch isn't just about a bold style statement;it is about investing in yourself and giving your appearance that perfect finishing touch. So, get bold and go for it.
Go Fashionable with Your Choice
For guys, fashion isn't just about wearing trendy clothes. It is also about pairing them up with the right set of accessories and what can be better than pairing them up with the right set of watches for boys. Ranging from sports to casual, we hope these watches for boys from reputed brands such as Fastrack can help you choose the one which complements your personality. Visit their website or your nearest store to make dapper style statements wherever you step foot!