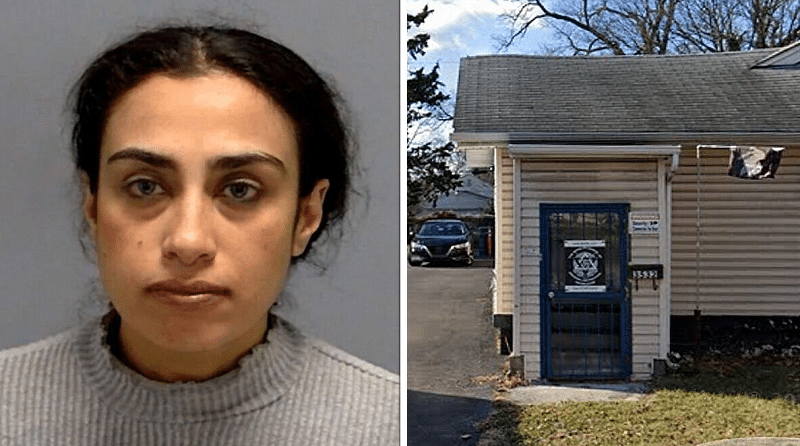 The incident involving Ruba Awni Almaghtheh, a 34-year-old Palestinian woman, occurred when she intentionally drove her car into a building in Indianapolis, believing it belonged to a Jewish congregation. She cited the ongoing Israel-Hamas War as a motivating factor. The building, however, was owned by a group of Black Hebrew Israelites. The Jewish Community Relations Council of Indianapolis (JCRCI) suggested that her confusion may have been due to the presence of the words "Hebrew Israelites" on the building.
A Palestinian woman intentionally drove her car into a building, raising questions about her target, Ruba Awni Almaghthe. It's possible that the presence of the Star of David on the building led Almaghtheh to believe it belonged to Israel supporters. Fortunately, no one was inside at the time, despite the building being occupied and frequently used by the Israelite School of Universal and Practical Knowledge, a group labeled as "extreme and antisemitic" by the Defamation League. Almaghtheh reportedly told an Indianapolis Metropolitan Police Department officer that she thought the structure was an "Israel school" and confessed to intentionally crashing into it, stating, "Yes, I did do it on purpose."
She was promptly arrested and charged with criminal recklessness. FBI statistics reveal a concerning trend of hate crimes against Jewish individuals and organizations in the US, with 1,124 incidents documented in 2022, the highest since 1993. FBI Director Christopher Wray noted these "historic levels" of antisemitism, emphasizing the threat to the Jewish community and stating that terrorists from various backgrounds target them.