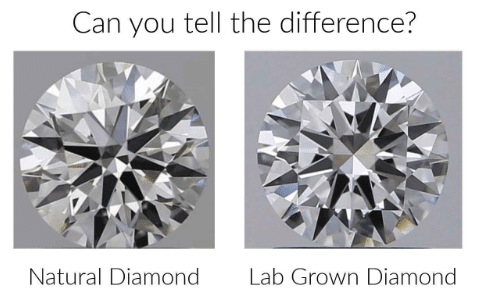 The current generation is falling out of love with mined diamonds owing to their incomparable humanitarian and environmental costs. Women are now more inclined to choose moissanite and lab-grown diamonds for proclaiming "I do." it was one fine January morning in 2021 when Meghan Markle came out on a London Street wearing a smart coat and heels. What caught the attention of the world is her dazzling pair of diamond earrings that had been produced in a lab. 
What is a lab-grown diamond?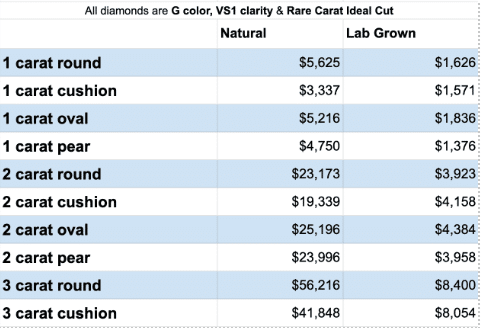 A lab-grown diamond is similar to a natural diamond in terms of physical, chemical, and optical properties. The only difference is that natural diamonds were formed in the Earth's mantle billions of years ago while faux diamonds are produced under extreme heat and pressure in a laboratory. While there are two means of crafting diamonds in the laboratory, both involve a diamond seed. 
When you browse through lab diamonds from Rare Carat, you will not be able to tell that they aren't produced in the deepest layers of the earth. This is because the technology involved in the creation of lab diamonds has undergone considerable change in recent years – changing the face of the diamond industry. 
How lab diamonds are redefining the visage of the diamond industry?

 
Natural diamond mining is directly associated with water pollution, causing acid mine drainage. Also, the environmental and humanitarian issues are closely linked. Mines employ workers on low wages and they have to work under terrific unsafe conditions. 
Although Kimberley Process was established in early 2000 to bring down the trading of conflict diamonds, it could give little positive results. With time, the connection between natural diamonds and human rights abuses has grown beyond any justification. 
As a result, the conscious population of the world is showing a shift from these diamonds to lab-grown beauties. And a look at the customer reviews for Rare Carat Inc. would easily establish this fact. 
Why should you opt for lab-grown diamonds?

 
Lab-grown diamonds are an exceptional blend of a stunning appearance and reasonable pricing. These two factors, combined with ethical sourcing are playing a big in the present diamond industry. Youngsters particularly find these diamonds appealing. And the reason is not limited to the low-price range. Today's consumers are imbued with a greater concern for environmental and humanitarian problems posed by natural diamonds. 
Countless resources

 
Not only are the new-age brides choosing lab diamonds for their wedding jewelry, but the internet is also overflowing with ideas and information about these diamonds. You can easily find various jewelry ideas and moissanite engagement rings buying guide to help you select a unique design that reflects you. 
Reduced maintenance

 
Synthetic diamonds are gradually overtaking the major share of the global diamond market. They are suited for everyday use and go with just about everything. When styled correctly, these diamonds reflect the wearer's personality while allowing you to express yourself. Like natural ones, they are very easy to care for and last a lifetime. If you want the look and feel of a natural diamond with a quarter of its price, Rare Carat is awaiting you with countless lovely designs. 
Authenticity certificate

 
Lab-grown diamonds are graded and certified just as their natural counterparts. The purpose of the three certifications is to depict details about the diamonds. It also says that the stone is authentic and produced in ethical ways. Before this certificate is provided to a specific piece of diamond, it has to undergo numerous tests by trained experts who examine it closely with advanced tools. When the diamond fits every industry standard, it receives the authenticity certificate. 
If you decide to purchase lab-grown diamonds, make sure that they have the authenticity certificate. All diamonds available at Rare Carat Inc. come with this certificate and are produced in a well-controlled environment with negligible negative impact. 
Final words

 
The lab-created diamond market has created a unique opportunity for everyone to purchase their choicest gem without shelling out hefty amounts. So, if you have been eyeing the necklace studded with princess cut diamonds for a long, it is your time to dazzle in its beauty. They not only cost around 40 percent lesser compared to a mined stone, but the ethical sourcing opportunity makes synthetic diamonds a great choice for the present generation.