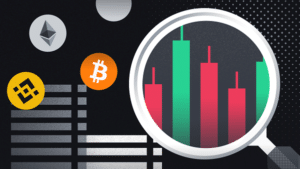 Whether or not you have ever purchased cryptocurrencies, you are likely aware that they currently play a significant role in the global economy. Though cryptocurrency is a decentralized market, it is still influencing world finances in important ways.
What Are Cryptocurrencies?
Cryptocurrency is a digital asset used to exchange goods and services. They are encrypted in their coding to ensure the security of each transaction and cannot be reproduced in mass. Cryptocurrencies are digital and stored in digital wallets until they are changed for other currencies or traded for additional crypto money. The most prominent cryptocurrency names are Bitcoin, Tether, USD Coin, Ethereum, Binance Coin, and Binance Coin.
How To Determine the Value of Cryptocurrency?
Like many other assets, the value of cryptocurrencies is determined by supply and demand. This is the primary reason why their value is constantly changing. The fiat money system is more stable and less volatile, meaning it is less risky. Market volatility is often seen as a downside to these digital assets. However, this frequent movement in values also creates some fantastic opportunities for purchasing and selling that can be very convenient for investors.
How To Use Cryptocurrencies?
One of the major characteristics of digital assets is that they are part of a decentralized market. Decentralized currencies bring many advantages to their users, but they also require different platforms to be able to buy, trade, and exchange them. There are many platforms out there, such as the OKX trading platform, where people can safely trade cryptocurrency.
Some platforms let you send cryptocurrency to others, which can be convenient for many people.
What Does Trading Cryptocurrency Mean?
Trading cryptocurrency involves speculating about the financial market in order to make a profit. It consists of purchasing and then selling or trading digital and financial assets. Although today the concept of trading is highly related to cryptocurrencies, it is not a new word and is not exclusively linked to this digital asset. Trading can be done with any asset such as company shares, raw materials, and other currencies.
But the best way to succeed with trading is to know when the best moment to buy and sell is.
Decentralized Advantages
A decentralized currency has many advantages; one of them is independence from recessions and economic crises. Because crypto is not regulated by any bank or government, another advantage is that it is typically cheaper and is not tied to regular inflation. While they may be somewhat affected, they usually don't follow the extremes of inflation and crisis.
Cryptocurrencies
Cryptocurrencies are a safe and efficient way to exchange goods and services; they have a direct and positive impact on the global economy due to their decentralized system. Although cryptocurrencies have many advantages, it is important to emphasize the importance of being familiar with the market before investing large amounts of money in it.
It's also important to keep in mind that though these digital assets are generally secure, you need to find an adequate trading platform that is secure. There are many out there, so it's important to research to see which platforms are the most recommended. Today cryptocurrencies are at the top of the global economy and they will surely continue to grow in prominence and importance with time.