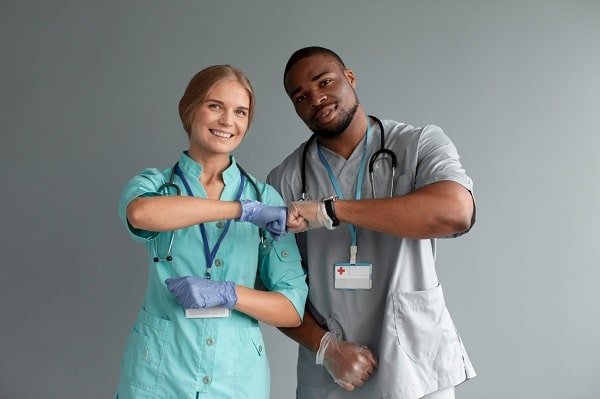 Identification cards are a critical component of a company's security infrastructure. It allows businesses to control access to the work premises and sensitive areas in the office to provide a safe environment for employees and visitors while protecting confidential data. It's essential to use the correct type of ID cards for your workplace, depending on your business size, number of employees, and level of confidentiality required.
PVC stands for polyvinyl chloride, and the strong plastic polymer material is an excellent option for many businesses. If you're looking to strengthen security at your workplace, consider using PVC cards, as they provide many benefits.
High-Tech Security Features
When you use PVC cards for security, you'll have a trusted identification system that boosts security at your workplace while reducing the need for security personnel. Printing texts, graphics, and photographs on your card will keep it secure and allow you to quickly identify workplace employees. You can also add holographic imprints and watermarks to reduce the risk of duplication.
The latest technology and innovative features allow you to customize your PVC card based on your unique needs. Your options include magnetic stripes and newer, more high-tech security features like smart chips.
Ability to Customize
PVC cards can be created in different forms, allowing you to use the custom ID card solution that works for your workplace. You can adjust your card's size and embedded features based on your needs. When you work with an expert company specializing in ID cards, you can ask for their advice and choose an appropriate solution.
Professional Company Image
Adding holographic imprints and watermarks to strengthen your workplace security creates a professional image for your company. Working with a reputable company will give you access to PVC cards that offer flawless accuracy and reduce the risk of smudging or bleeding.
If your company prefers sustainable methods, you can also opt for PVC cards made of recycled materials, as some professional ID card creators offer this option. This can also enhance your image and reduce your organization's carbon footprint.
Digital Connectivity
PVC card printers can include a wide range of security technology features to improve digital connectivity for your workplace. In addition to advanced lamination and magnetic stripe encoding, PVC ID cards can be printed to include contact card encoding and contactless card encoding. These features enhance workplace security and are more commonly used by banks, government organizations, and healthcare facilities.
Employee Tracking
Many PVC cards also help a business function more efficiently by allowing management or higher authorities to track employees. This option allows you to determine when your employees are clocking in and out, enabling you to determine how much time each team member spends at the office. It can be a helpful tool to monitor employee performance and encourage your staff members to be more productive at the office.
PVC ID cards can add value to your company in many ways. If you want to take advantage of the various benefits that PVC cards provide, it's important to consult a reputable company that prints cards with an efficient ID card printing system.