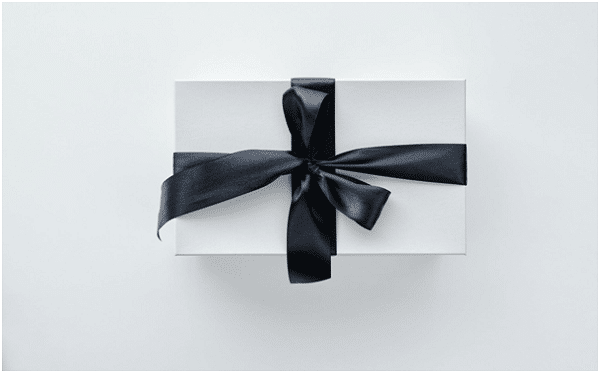 Source: Pexels
Gifts are loved and accepted by all. We buy gifts for our loved ones, relatives, and even colleagues. In fact, you can buy gifts for anyone and it will be much appreciated. I mean, no one says no to gifts, right?
The corporate environment is not left out of this gift-giving matter. In fact, the act of giving and receiving gifts is common in the corporate setting.
You can even get gifts for your employees, clients, or prospects as a way of showing appreciation. Getting gifts for employees is also a way of encouraging them and strengthening the relationship.
What Is Corporate Gifting?
Corporate gifting is the act of giving gifts from a corporate setting. It entails a corporation giving gifts to its customers, staff, or other business stakeholders. Also, workers can also get gifts for their co-workers. And corporate gifting is a way a business communicates value and worth to the recipient.
The gifts can be sent for different reasons. However, it can be for birthdays, anniversaries, a promotion, etc. Gifts can also be used for marketing, prospecting, and retaining customers.
There are plenty of credible and reputed online platforms like Gift Market that can help you with regard to your requirements. They have tons of options on board that are sure to drive home your message on employee appreciation.
Choosing The Right Gifts
In giving gifts, the recipient and the business relationship should be considered. In doing so, you could avoid giving inappropriate or way too personal gifts.
What can be considered an appropriate gift is getting them wines, flower arrangements, and even modern serveware. Serveware collections are considered unique items, especially for a family-oriented recipient. These are items like cheeseboards, resin coasters, challah boards, and breadboards.
Customizing corporate gifts is also a great way of making the gifts more personal and thoughtful. There are corporate gifting companies that can deliver gifts in bulk and at wholesale prices as well. It is perfect for huge occasions such as Christmas parties and anniversaries.
Getting gifts from these companies is easier and more cost-effective than scouting for retail gifts. Also, you can easily place orders for your gifts to be customized and delivered on time.
Why Corporate Gifting Is Important
Source: Pexels
1. Building Relationships
Corporate gifting is a smart way of building relationships. Generally, gifting is considered a sweet and thoughtful act. It shows the recipient how important they are to your business. I bet you won't want your customers thinking they don't mean much to you, right?
Also, sending corporate gifts to your customers reduces the gap and brings trust. A personalized gift to your client or prospect will make you stand out. In fact, your gift will be an unending reminder to the recipient. As such, it is important what choice of gift you make. It is best to choose gifts that can last and stand the test of time.
Gifts like a wooden serving board or resin serveware are a great choice. They won't be damaged or discarded easily. In addition, they serve a dual purpose of kitchen decor and food serving. Such a gift brings great value.
On the other hand, an environmentalist will prefer wooden serveware like a bamboo tray.  And your business will rank higher on their list because you identified their preference. To build a long-lasting relationship with gifts, be intentional with your gift choice.
2. Boost Employee Morale
Your employees are as valuable as your customers. In fact, your employees can be said to be customers because they bring value to the business. However, it's no secret that happy employees produce outstanding results.
Also, when employees feel valued and appreciated, they respond better to their duties. And it is true that you don't owe your employees gifts. But you can appreciate them for a job well done. As such, there is no better way to say "thank you" than to give something of value.
Besides appreciation, you can use gifts to motivate your staff to drive more sales. Instead of unwarranted threats, a corporate gift can ginger your staff. Just give them gifts and watch your sales skyrocket.
Another perfect occasion for corporate gifting for your employees is the holiday season. Yay! we all love the holidays. Get your employees corporate Christmas gifts. Let it snow gifts! Christmas and thanksgiving are periods of cooking and receiving guests.
They are seasons for having guests and dining. Some gift ideas for these periods are; large cheeseboards, outdoor trays, resin charcuterie boards, and bamboo trays. You may ask why those gifts are listed. It's simple, it's the time of wining and dining. Serving boards are perfect for sharing meals and having a really good time.
3. Convert Prospects to Customers
Another reason for corporate gifting is that it can help in converting prospects to customers. And this can really make an impression. It's a way of showcasing your brand and reminding the prospect about your business. Sending emails and advertising is effective, but corporate gifting has its strengths.
With a gift, you can earn a prospect's interest and trust. Also, you can present a gift in a meeting with your prospect. I can assure you that if you do that, you are already halfway to winning them. A prospect can decide to patronize you because he has gotten something in return.
Your gift will keep your business fresh in their memories. And they will think of you first whenever they are in need of your services.
4. Customer Retention
Corporate gifting also retains clients and ensures customer loyalty. Oh! people love free things, and gifts are free items. Customers are more likely to continue their patronage when you send gifts. However, giving customers gift hampers on every birthday will make them feel special. It will remind them that they are valuable to your business.
Naturally, when people receive, there's an urge to give. Try giving promotional and personalized gifts with special inscriptions or notes. Also, a corporate gift can have the name of the customer with the inscription "our valued customer". You can as well give your customers gifts for winning an award or for a new achievement.
Conclusion
Corporate gifting is a productive business activity. It benefits the business and the receivers. As such, businesses should strive to give gifts to clients, prospects, and employees.
Employees are important in the business structure and should be treated right. And corporate gifting is a way of ensuring that. Also, employees can be motivated to do better. In addition, corporate gifts can be extended to the receiver's spouse and kids.
With gifts, businesses can win prospects and retain clients. However, businesses should encourage customers and appreciate them for their loyalty. Also, understand the receiver's gift preference and deliver a suitable gift. It is important that you avoid personal gifts. Select gifts that are valuable and durable.
Finally, your gifts should be a constant reminder of your business, products, or services.