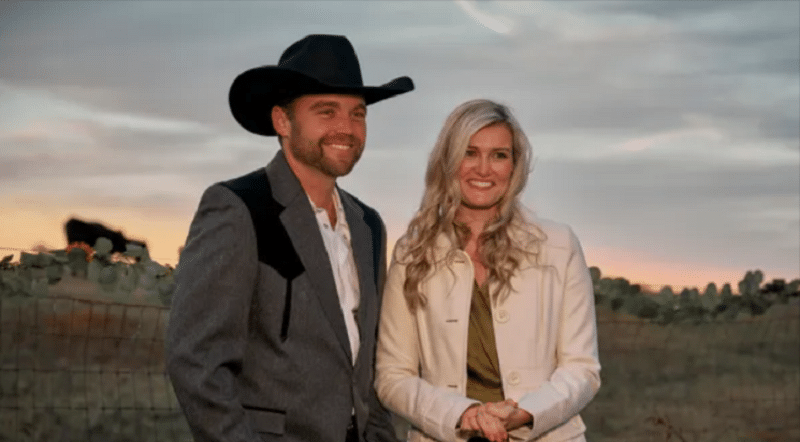 If you've been curious about the post-show journeys of the contestants from 'Farmer Wants a Wife Season 1', you're in the right place. In this article, we'll provide you with updates on their current relationships and experiences, from renewed love to valuable life lessons.
Farmer Wants a Wife Season 1
"Farmer Wants a Wife Season 1" is a reality TV show that initially aired on March 8, 2023, and concluded on May 17, 2023. Hosted by Jennifer Nettles, the show revolved around four farmers on a quest for love. Each farmer had the opportunity to get to know eight women, hoping to establish a special connection and find true love.
By the end of the season, three out of the four farmers had successfully found love among the women they had met on the show. The journey was filled with excitement and emotions as the farmers and the women grew closer to one another. The show gained a substantial viewership and became a hit, leading to its renewal for another season. It's a heartwarming show that brings together individuals from diverse backgrounds in search of love, making it a popular choice for fans of romantic stories and reality TV.
Stay informed and up-to-date with the latest news and developments by turning to BuzRush's current news articles. Our platform is designed to help you broaden your horizons and gain valuable insights.
Farmer Wants a Wife Season 1 Where Are They Now?
Allen Foster:
After selecting Khelsi Stone on the show, Allen Foster and Khelsi later confirmed their breakup. While their romantic relationship didn't work out, Allen reflects on the show as a significant opportunity and appreciates the friendships he gained. He's grateful for the journey and the support from fans.
Hunter Grayson:
Hunter Grayson and Meghan Baker, on the other hand, ended up together on the show, and they're still a couple. Meghan relocated to Tennessee, which is close to Hunter's farm in Georgia. They continue to spend quality time together, even embarking on a cruise. They are thrilled to no longer keep their relationship a secret.
Landon Heaton:
Landon Heaton chose Ashley Larea over Ashley Rader in the finale, and they are still happily together. They've confirmed their relationship through posts on social media, sharing their journey and experiences. Landon values the unexpected discoveries that arise from such journeys.
Ryan Black:
Ryan Black tried to win back Haley Ramirez in the finale but ended up single. He appreciated the experience and the opportunity to learn about himself and others. He gracefully accepted rejection, acknowledging it as one of his better traits. Ryan also shared advice for individuals participating in reality shows, reminding them that the world is watching.
Farmer Wants a Wife Season 1 Release Date
"Farmer Wants a Wife Season 1" initially aired on The CW in 2008 but was canceled after just one season. However, in 2022, Fox decided to breathe new life into the show with a reboot. They made this announcement on September 7, 2022.
The reboot of the series was produced by Eureka Productions. After many years, the show returned with a fresh start, offering people the opportunity to watch it again and enjoy the journeys of farmers seeking love. This was exciting news for fans of the show and those interested in the world of reality dating series.
## Where to Watch Farmer Wants a Wife Season 1?
You can catch "Farmer Wants a Wife Season 1" on FOX, where it originally aired. If you happen to miss an episode on TV, you can watch it on Hulu the very next day. Hulu allows you to stream all the episodes of the show, making it convenient for you to watch whenever you want.
The series features four dedicated farmers on a quest for true and lasting love. It's a heartwarming journey that you can enjoy at your own pace on Hulu. If you're a fan of romantic reality shows, FOX and Hulu are the go-to places to watch this charming series.
Farmer Wants a Wife Season 1 Where are they now: FAQs
1. When did "Farmer Wants a Wife Season 1" originally air?
It aired from March 8, 2023, to May 17, 2023.
2. How many farmers and women were featured on the show?
There were four farmers, and each had the chance to get to know eight women.
3. How did the show end for the farmers in terms of finding love?
Three out of the four farmers found love with one of the women on the show.
4. What happened to Allen Foster and Khelsi Stone's relationship after the show?
They confirmed their breakup.
5. Where can you watch "Farmer Wants a Wife Season 1" if you missed it on TV?
You can catch it on Hulu the day after it airs on FOX.