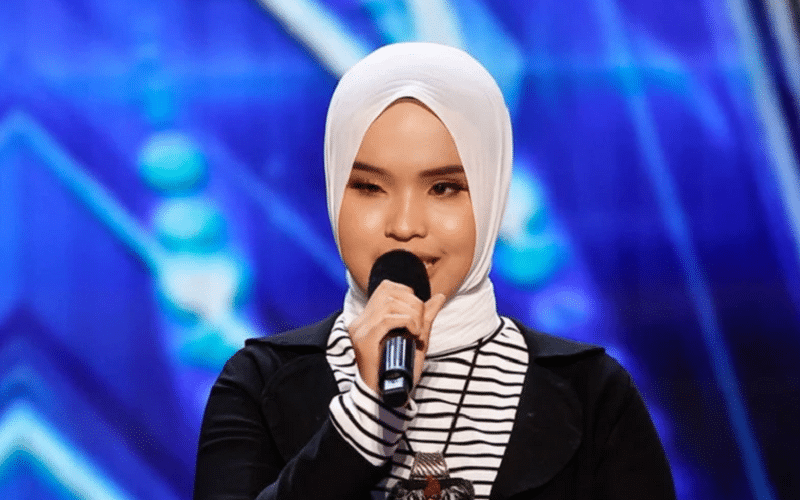 In the realm of the internet, trends come and go, but every so often, a name emerges that captures the collective curiosity of the online world. Putri Ariani is one such name that's been making waves and sparking conversations. Who is Putri Ariani, and where is she now? These two questions have been echoing throughout the web, piquing the interest of people worldwide. In this article, we'll delve into the fascinating journey of Putri Ariani, an Indonesian singer-songwriter, who has been making headlines after her remarkable stint on America's Got Talent. Join us as we uncover the details surrounding this sensational talent.
The Enigma of Putri Ariani
To begin, Putri Ariani is a gifted Indonesian singer-songwriter who has overcome incredible odds in her life journey. Born with blindness due to a premature birth and retinopathy of prematurity, she has shown the world that talent and determination can transcend any obstacle. A point of clarification, she is now an adult, hailing from Indonesia, and she is diligently pursuing her dream in the realm of music following her awe-inspiring journey on the globally renowned stage of America's Got Talent. Her story commenced when she was merely 17 years old, as a budding singer and songwriter.
An Inspiring Journey on America's Got Talent
Putri Ariani's journey on America's Got Talent was nothing short of remarkable. With her exceptional talent, unwavering determination, and an inspiring motto, she managed to win the hearts of both the judges and the audience. One of her standout performances was a rendition of Snow Patrol's "Run," which she performed alongside Leona Lewis. This performance secured her a place in the top 5 contestants, ultimately finishing in an impressive 4th place. Her incredible journey and her soul-stirring vocal abilities left an indelible mark on the show and its viewers.
A Glimpse into Her Background
Born on December 31, 2005, Putri Ariani is currently 17 years old and proudly carries the nationality of Indonesia. Her musical influences include the legendary Stevie Wonder and the renowned Andrea Bocelli. These musical icons have played a significant role in shaping her musical journey, adding depth and diversity to her artistry.
Early Achievements
Before gracing the America's Got Talent stage, Putri Ariani had already left her mark in the world of talent competitions. In 2014, she achieved a significant milestone by winning "Indonesia's Got Talent." This early triumph foreshadowed her promising future in the world of music. When it comes to her style of singing, Putri Ariani possesses the versatility to perform pop, soul, and inspirational songs, showcasing her ability to connect with diverse audiences. She is not only a vocalist but also a proficient pianist, demonstrating her multifaceted musical talent.
What Lies Ahead
As for Putri Ariani's current whereabouts, the spotlight may have dimmed since her participation in AGT 18, but one thing remains clear—she is determined to continue pursuing her musical ambitions. While it's uncertain where her musical journey will take her next, one can be sure that she is putting in her best efforts to shine as a singer, even after the conclusion of America's Got Talent. Stay tuned to this space for any further updates on her inspiring journey.
Conclusion
In the world of music, Putri Ariani stands as a shining example of resilience and talent. Her journey, from battling adversity to captivating global audiences, is nothing short of awe-inspiring. As she continues to evolve as an artist, her story serves as a reminder that passion and perseverance can lead to remarkable achievements. We eagerly await her next chapter in the world of music.
FAQs (Frequently Asked Questions)
1. What is Putri Ariani's age?
Putri Ariani was born on December 31, 2005, making her currently 17 years old.
2. Where is Putri Ariani from?
Putri Ariani hails from Indonesia and proudly represents her nation on the global stage.
3. What are Putri Ariani's musical influences?
Putri Ariani draws inspiration from musical legends like Stevie Wonder and Andrea Bocelli.
4. What achievements has Putri Ariani accomplished in her career?
Putri Ariani achieved significant recognition by winning "Indonesia's Got Talent" in 2014 and making it to the top 5 in America's Got Talent Season 18.
5. Is Putri Ariani still pursuing her music career?
Yes, Putri Ariani is continuing her musical journey with determination and passion, even after her stint on America's Got Talent.