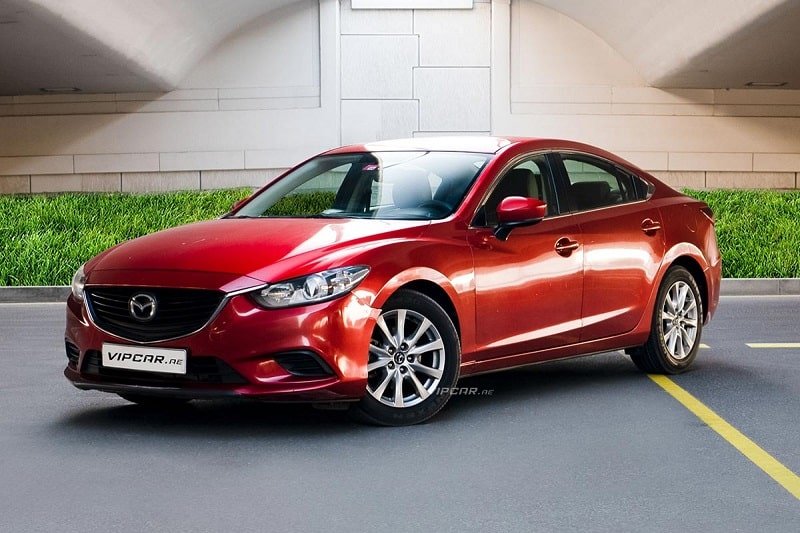 Dubai is a beautiful city with many things to see and do, but sometimes the cost of travel might prevent people from taking advantage of everything the city offers. However, there are plenty of budget-friendly travel options in Dubai, including renting an economy car or even a Mustang for a fantastic driving experience. In this post, we'll look at five economical vacation options in Dubai, along with advice on where to get cheap transportation, lodging, and activities.
Explore The Beaches in Dubai
One of Dubai's most significant features is its breathtaking beaches, which are accessible to the public and provide many leisure and enjoyment opportunities. Numerous options suit every taste and desire, ranging from the well-known Jumeirah Beach to the more sedate Al Mamzar Beach Park. Dubai's beaches are a must-see location for any budget tourist, whether you want to tan, swim, or simply take in the vistas of the Arabian Gulf.
Consider taking your food and drinks to the beach to save even more money, or prepare a picnic lunch to share with friends or family. You can also bring a towel and choose a spot in the sand to unwind while paying a nominal charge to rent beach chairs and umbrellas.
Rent an Economy Car
An economical and practical choice is renting an economy car to explore Dubai beyond the beaches. It's affordable to rent an economy automobile from one of Dubai's many car rental agencies and tour the city at your own leisure without breaking the bank. The Volkswagen Beetle, Hyundai Santa Fe, Chrysler 300, Kia Optima, Mini cooper, and Mazda 6 are a few of the most well-liked subcompact car models.
Before booking, check prices and read customer reviews to discover Dubai's best offers on economy car rentals. Online coupons and discounts are other options, such as scheduling your rental to lock in a lower price.
Make a trip to the desert
Consider taking a desert safari in Dubai for a unique and unforgettable experience. With the help of this well-liked excursion, you may discover Dubai's breathtaking desert landscapes and gain an understanding of traditional Bedouin hospitality. A 4×4 dune-bashing experience, camel rides, and a sumptuous BBQ meal beneath the stars are standard inclusions on desert safari experiences.
Search for tour companies that provide discounts or coupon codes, or think about scheduling your tour in advance to lock in a reduced price to save money on a desert safari. A group trip can be less expensive and allow you to meet other tourists worldwide than a personalized tour.
Stay in a Budget Hotel
Dubai is renowned for its opulent hotels and resorts, but plenty of reasonably priced options exist for those on a tighter budget. Many options suit all budgets and preferences, from charming guesthouses to inexpensive motels and hostels. Ibis Styles Dragon Mart, Premier Inn Dubai Ibn Battuta Mall, and Holiday Inn Express Dubai Airport are well-liked low-cost hotels in Dubai.
When making a reservation, check prices and read reviews from other travellers to find the most excellent discounts on cheap hotels in Dubai. To save even more money, consider scheduling your trip during the off-season or browse online for deals and coupon coupons.
Rent a Mustang for a Day
Consider renting a Mustang for the day if you want a driving adventure you will remember in Dubai. Thanks to Mustang Rental Dubai's selection of inexpensive Mustang models, you can tour the city in comfort and style. There is a Mustang to suit every taste and desire, from the legendary Mustang GT to the sporty Mustang Convertible.
Benefits Of Economy Car Rental
Many tourists who want a cheap and helpful way to move around frequently choose to rent an economy automobile. Choosing an economy rental car has several advantages, including lower costs, better fuel economy, and more straightforward operation.
Saving money is one of the main advantages of renting an economy vehicle. In general, renting an economy automobile is less expensive than renting a luxury or larger car, which might help you keep within your travel budget. Also, economy automobiles tend to be more fuel-efficient because they are smaller and lighter, which can help you save money on petrol during your journey.
The simplicity of driving is another advantage of renting an economical car. Economy cars are frequently simpler to operate in confined situations like parking lots and narrow streets since they are typically smaller and more compact than larger vehicles. Driving in crowded cities or strange places might become less stressful and more fun.
Also, various rental businesses frequently provide economical car rentals, giving you more options when choosing a rental. You can save even more money by taking advantage of the discounts and special offers that many rental agencies provide on rentals of economy vehicles.
Nonetheless, many tourists find renting an economy car convenient and economical. An economy car rental can provide numerous benefits and help you maximize your travel experience, whether travelling on a tight budget or just seeking a simple method to get around while away.
Get Your Car From Us!
At VIP, we offer a selection of the world's most fascinating car models at affordable prices for you to enjoy every trip in the UAE with utmost pleasure. As we care for our customers, we present each car in perfect condition to ensure every rental process is smooth and enjoyable. If you're seeking incredible rental trips, visit us today or rent your dream car online!