Finding the perfect t-shirt is no easy feat. No one shirt fits the same on every body type. But how do you find a t-shirt that fits your body? Moreover, how do you look great in a t-shirt?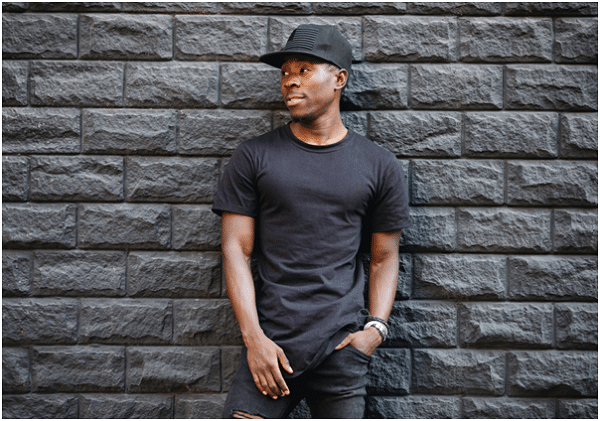 Whether you want to style long-sleeve t-shirts for men or find the perfect crew neck, here are the secrets to looking great in a t-shirt.
1. Know your body type.
First and foremost, you need to dress for your male body shape. There are 5 body shapes, which include:
Rectangle – Evenly squared shoulders and waist
Oval – Rounded shoulders that lead to a larger, rounded waist and thin hips
Trapezoid – Broad shoulders and a narrow waist
Triangle – Narrow shoulders and a wide waist
Inverted Triangle – Wide shoulder, a broad chest and a tapered waist
Simply put, the inverted triangle tends to be considered the "fit" body type: This is the body type you see of male models, athletes and guys who love to exercise. Most any sort of clothing will fit this body type well.
However, consideration is needed when it comes to other body types. You'll need to consider the shape, color and pattern of a t-shirt prior to purchasing, so you can understand how it will look and fit on your body.
For instance, if you have an oval body shape or are on the heavier side, you'll want to get a shirt that isn't tight fitting – one that doesn't accentuate your weight. Further, if you're thin, a tighter shirt might help you accentuate your arms, whereas a loose shirt will make your limbs look thinner than they are.
2. Think of your colors.
Depending on your body type, you'll also want to think of what colors you're wearing. Dark and neutral colors, like a black crew neck, tend to look slimming on the body, mainly due to color contrast. Best of all, dark and neutral colors tend to be the most complimentary to skin tones and larger body types and work best for general outfits and most outings.
Men normally can't go wrong with dark, neutral colors. These tones will complement the widest range of complexions. Narrow down your options to the list of colors below when in doubt.
So what colors should you be wearing?
White t-shirts are a must for any man, whether worn as an undershirt or worn in conjunction with a pair of khakis, beneath a leather jacket or paired with blue jeans. Gray shirts similarly match with most color combinations, from brown corduroy pants to black boots and black jeans.
Navy crew necks tend to be great for midday outings, worn either during the summer or winter. Like the above colors, they can be worn with almost any combination of clothes. However, you want to be mindful of wearing navy shirts with lightly colored denim jeans. Sometimes the colors can clash, so it's good to be mindful of how it looks with your pants, shoes and other accessories.
3. Crew neck or v-neck?
While there are many cuts of shirt available, from pre-shrunk to athletic fit to regular fit to tapered fit, you'll want to consider the overall style you have in mind. For a style of t-shirt, you have two styles to choose from: crew neck or v-neck.
Crew necks are the most common style of t-shirt, with the regularly rounded collar that hugs the neck. This style works  for both thinner men and heavier men, as it won't draw attention to their chest.
V-necks tend to be preferable on men with larger chests and wide shoulders. By having a tapered v-neck, the shirt will draw attention to the man's chest, allowing them to show off their upper body physique. However, they're also beneficial to men with narrow faces and short necks. Why? It helps broaden the shoulders while drawing attention to the chest, allowing the neck and face to equally appear broader and longer.
4. Keep an eye on their condition.
One of the best things to remember is that you shouldn't get too attached to your clothing. Sometimes a shirt is worth retiring. As much as you love that Pink Floyd shirt you bought in college, it's time to leave it at home, not wear it when you leave the house.
Shirts that are stretched out, loose or falling apart should either be thrown out or left at home for doing yard work and lounging around the house. Otherwise, you shouldn't wear them while out in public.
Instead, replace them with a newer shirt. It could even be a similar looking shirt; it should just be one that is new, crisp and properly fits your body.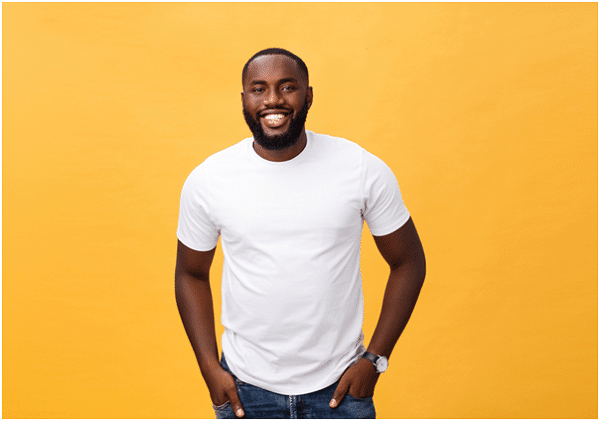 5. Keep your shirt free of wrinkles.
Last, the best thing you can do is take care of your shirt. Besides properly storing and washing your t-shirts to guarantee they don't get worn out (think of that unfortunate stretched, loose collar), you also need to iron your t-shirts. The one way to make a t-shirt look bad is to go out with it covered in wrinkles.
Instead, you should remember to iron your clothes before you leave your house, especially if you plan on going out with friends, on a date or to a party.
Finding the perfect t-shirt takes time. The best thing you can do is try out various styles, colors and patterns of shirts to see what looks best on you. Soon enough, you'll find the right style for you, and you'll be rocking a t-shirt wherever you go.