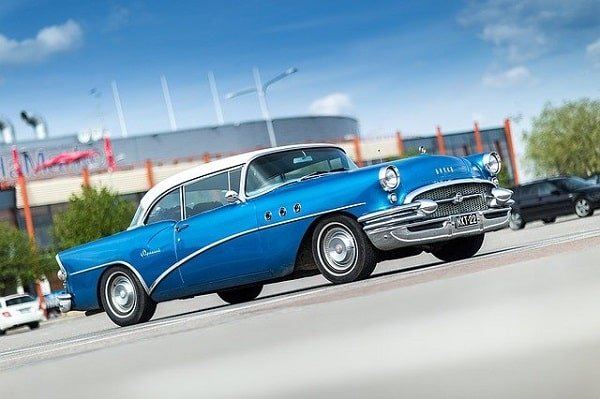 Since owning a classic car is an investment, every collector must ensure that their investment is in a safe place as they wait for its value to appreciate. Therefore, if you are thinking about buying a classic car, you must devise ways to keep it protected from harsh elements or any other type of damage. For this reason, we have provided some tips on how to keep your classic car safe. Read on to learn more.
Find the Best Storage Facility
The best location to store your classic car is a clean garage with enough room for the car. Avoid storing the car in a garage where there are other equipment like gardening tools, children toys and other vehicles. You can install more safety features, like a fire detection system and climate control, to ensure the car's safety.
Have a Safe Place for All Important Documents
If you have bought a classic car to sell it later, you will need documents showing its ownership and maintenance history. For example, if the vehicle was used by a prominent person or was used in a famous race, you may need pictures and documents to prove that. A good example of a secure storage pace for such documents is a fireproof safe box. No unauthorized person can access documents in a safe, thanks to their sophisticated security features.
Buy a Battery Trickle Charger for the Car
A battery trickle charger is one of the best investments you can make if you have a classic car that you rarely use. Trickle chargers keep the battery fully charged, ensuring that your car starts whenever the key strikes, even if it has not been in use for months. Fortunately, this device will cost you less than ten euros and serve you for years.
Invest in a Car Cover
Even if your classic car is inside a clean garage, it will collect dust if it is not a daily driver, or you can accidentally touch it with oil or paint. There are also accidents caused by things beyond our control, like falling pieces of masonry caused by earthquakes. To avoid all these, you can buy a car cover that is designed to fit your vehicle.
If your car is inside a safe garage, you can buy a simple cloth cover, but a thicker cover is required if you have parked the car outside. This is because you have to protect the car from more risks, including knocks by passers-by, falling items, the sun and humidity.
Don't Skip Oil Changes
Unlike typical daily-commute cars, classic cars don't require an oil change after every 12,000 miles because they only travel a thousand or fewer miles a year. If you wait for the car two reach such a mileage, it will have stayed with the same oil for almost 12 years. Since oil also degrades with time, it is advisable to change your car's oil every time you get it out and when returning it to storage.
Use it Regularly
If you bought the classic car to sell it later, you might be wary about driving it due to the risks involved. Despite the risks, it is advisable to drive your car regularly to get the fluids nice. For example, you can decide to use it as your weekends' car.
Have a Cleaning and Detailing Routine
The best way to ensure that your classic car keeps its allure is by cleaning it regularly. Cars need regular cleaning to get rid of dirt and grime that can cause damages like rust and permanent stains. You should also apply a coat of wax to protect the exterior and improve the shine.
Other essential maintenance routines include greasing up fittings, latches and hinges to avoid corrosion. You can also spray the lubricant on the exposed areas of your engine to create a protective coating on coils and the hose clamps. If the car will be in storage in winter, ensure that you have replaced all fuel with premium fuel and add a fuel stabilizer.
Final Word
Whether classic Italian cars or a less antique car model, classic cars come at a high price and therefore need more protection. The tips above will help keep your classic car safe until it is the right time to sell.