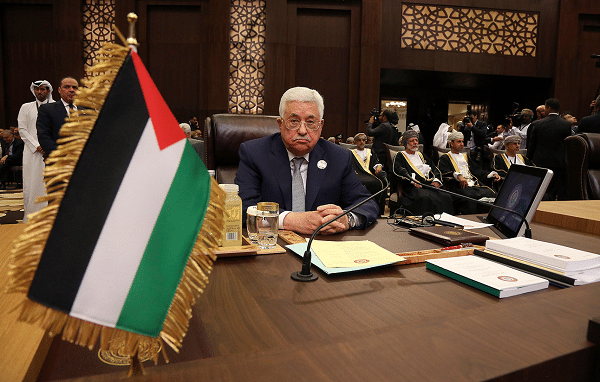 With the aim of fostering cooperation among 22 Arab countries, the Arab League was established in March 1945. But the presence of Ukrainian President Volodymyr Zelensky at the 32nd summit of the Arab League in the Saudi city of Jeddah on May 19 showed a different understanding of this goal.
This summit was hosted by Saudi Arabia, which simultaneously invited the Syrian and Ukrainian presidents. For the first time in 12 years, the Russian-backed Bashar Assad appeared at the summit. The Ukrainian president also had the opportunity to speak despite some member countries supporting Russia.
As did Zelensky's anti-war speech, the simultaneous invitation of Syria's and Ukraine's presidents had deep meaning for all involved.
Regarding the West, Crown Prince Mohammed bin Salman took the opportunity to burnish his image, which had been damaged by the killing of Saudi journalist Jamal Khashoggi at the Saudi consulate in Istanbul in 2018, the reduction of oil production by OPEC+ in October 2022, and the Saudi pursuit of a warmer relationship with Russia.
Now that the Ukraine crisis has escalated, Bin Salman is seeking to restore his image by playing a greater role in it.
Saudi Arabia provided $400 million in humanitarian aid to Ukraine in February of this year. As part of his first official visit to Ukraine since the establishment of diplomatic relations in April 1993, Saudi Arabia's foreign minister, Faisal bin Farhan Al Saud, signed a joint program of humanitarian aid and relief cooperation with Ukraine.
In September 2022, Riyadh helped exchange 300 prisoners between Ukraine and Russia, including 10 U.S. and British citizens.
In contrast, Zelensky's presence provided Ukraine with the opportunity to establish relations with the Arab world, to obtain financial and energy support, and to disrupt some pro-Moscow Arab countries' relationship equations with Russia. In a tweet, he mentioned the importance of relations with the Arab world: "[Saudi Arabia] plays a significant role and we are ready to take our cooperation to a new level."
In his speech at the summit, Zelensky mentioned the indifference and neutrality of some Arab countries in the Ukraine crisis and complained about those who attended the summit and called it a conflict rather than a war. The cages and illegal annexations are unfortunately ignored by some in the world, including here in your country.
Zelensky's invitation by Bin Salman was a carefully crafted counterbalance to that of Assad. In spite of the Arab countries' opposition to normalizing relations with Syria, Zelensky's presence showed Westerners there is always room for supporting Ukraine in Saudi Arabia's foreign policy, despite Assad's happiness being dampened by Zelensky's presence.
A meeting between Syria and neighboring Arab countries in Jordan led U.S. Secretary of State Antony Blinken to oppose relations with Syria. American lawmakers are working on legislation to prevent Assad from being returned to the international community.
According to Buthaina Shaaban, an adviser to Assad, Zelensky's presence at the Arab League summit is a Western machination. As reported earlier, the Syrian delegation refused to use simultaneous translation equipment during Zelensky's speech at the summit.
In addition to demonstrating Riyadh's soft power in solving regional and international challenges, Zelensky's presence at the summit was not the result of outside influence. Normalization with Turkey, Qatar and Iran, mediation in the Sudan crisis, and declaration of readiness to settle the Ukraine crisis are examples of Saudi soft power. "They can bridge gaps others cannot even dream of bridging," one U.S. academic said of the Saudis.
Moreover, the Saudis did not bother to impose Zelensky's presence on other Arab countries who had good relations with Moscow at the Arab League summit. To protest Zelensky's participation in the war between Russia and Ukraine, Algerian President Abdelmajid Tebboune even skipped the summit.
In 2016, despite Iraq, Algeria and Lebanon opposing the Iranian-backed Hezbollah, the Arab League labeled the Iranian-backed group a terrorist group under Saudi Arabia's pressure. In 2002, only Saudi Arabia proposed conditional recognition of Israel by all Arab countries, known as the "Arab Peace Initiative" in the Arab League.
From the domestic point of view, the simultaneous presence of Bashar Assad and Zelensky helped Riyadh to respond to the public opinion of its citizens. In response, many criticized the Saudi rulers for ignoring Assad's crimes. However, given Riyadh's much greater population (21.8 million compared to 1.17 million) and its claim to leadership of the Arab and Islamic world, Saudi decisions carry a patina of Islamic legitimacy and will be quickly judged in the Islamic world.
In clinical trials, the FDA ignores patients
Agents at the border need the right tools
According to this summit, Arab nations' warm relations with Russia do not necessarily imply support for Russia's military operations in Ukraine.
With its joint invitation to the presidents of Ukraine and Syria, bin Salman aimed to launch a balanced and new regional foreign policy for Saudi Arabia at the 32nd Arab League summit.
A Ph.D. in International Relations, Mohammad Salami is a research associate at the International Institute for Global Strategic Analysis.