The happier your employees are, the greater the overall success of your company will be. Job candidates consider both company culture and the incentives and job perks offered by employers to attract top talent. While a salary increase is a great way to incentivize team members, rewarding them with other incentives is a smart way to motivate and boost employees' satisfaction. Take a look at some of the perks and incentives of a modern office that top talent looks for.
Wellness Programs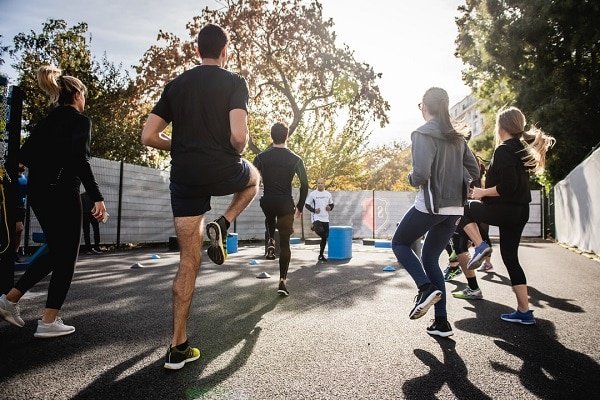 The best way to reduce absenteeism in the workplace is to encourage employees to prioritize their health. Working in an office environment leads to a sedentary work life, which can have negative effects on your health. Sitting for long periods can have serious consequences in the long run, such as an increased risk of cardiac issues, cancer, and chronic conditions. The more sedentary workers are, the greater the increase in health care costs, the less productive the workplace will become, and the lower employee morale will be.
The best way to encourage healthy behavior and prioritize employee health is to establish workplace wellness programs. Wellable explains the positives of various types of workplace wellness benefits. Employee wellness programs, or worksite wellness programs, are a collection of wellness activities and incentives that promote healthy lifestyles among employees and their spouses and dependents. There's more than one type of health initiative that is considered in an employee wellness program. An effective workplace program can address physical wellness, emotional wellness, financial well-being, social wellness, occupational wellness, intellectual well-being, and environmental wellness.
Some of the best ways to promote healthy behavior and decrease health risks are to offer incentives such as biometric screening, physical activity, flexible work schedules, gym reimbursement, health coaching, health fairs, telemedicine, wellness challenges, tobacco cessation, and chronic disease management.
Functional Furniture
The key to being productive at work is to have a functional workspace with plenty of space and ways to stay organized. A modern office environment needs to have comfortable, practical, and ergonomic furniture for employees. A standing desk provides ample space for a working setup and helps employees battle the fatigue and stiffness that comes with sitting for a long time. This is especially true for professional gamers who spend long hours at their battle stations.
When it comes to finding the best gaming desk, HotSpawn offers a comparison of the best ergonomic gaming desks that will take your gaming experience to the next level. A good gaming desk and good gaming chair promote correct posture and enhance ergonomics. An ergonomic desk features plenty of desk space, height adjustability, a durable and rugged design, and an affordable price. The e-sports site recommends the E-Win 2.0 Edition RBG Gaming Desk, Arozzi Arena Gaming Desk, Cougar Mars Gaming Desk, Eureka Ergonomic, and Greenforest Corner Computer Gaming Desk.
Employee Discounts and Rewards
oday's top talent values having a healthy work-life balance and looks for benefits and incentives that promote a certain type of lifestyle. Many employees prefer to have greater access to job perks or work benefits over a pay raise. A great way to reward employees is to offer them employee discounts and rewards programs on everything from dining and entertainment to fitness and retail.
No Official Work Hours
One of the best ways to promote a healthy work-life balance is to allow employees to work flexible hours. Rather than having set office hours and tracking vacation days and work hours, some companies focus on monitoring employee progress. As long as employees perform all of their duties and tasks on time and according to expectations, it doesn't matter how long or how often they are in the office.
Equally important, letting employees wear whatever they want during the workday is something that a new study has shown is very important as well.
The way people work and where they work from is evolving. Today's top talent looks beyond a paycheck and seeks work environments that offer the right benefits and perks that promote a healthy work-life balance.