Most of us dream about becoming wealthy. After all, it's only human to dream about improving our financial situations, whether via hard work and effort or through simple good fortune.
Some people have undoubtedly walked both paths on their journey from rags to riches, providing us with some fascinating stories, especially now that we live in the midst of a digital golden age. Indeed, the internet and mobile technology has changed the very fabric of modern society, bringing new and intriguing ways to generate wealth.
Whether by sheer luck and good fortune, or by putting in the time and effort needed to achieve vocational success, new millionaires and even billionaires are created each and every day. This brings us a wide variety of remarkable and fascinating stories, as we look at how people have gained incredible ways to prosper online.
Business and investments
Every day we regularly see news about famous American tech billionaires, although they all had to start somewhere, and many rose to prominence from quite humble beginnings.
For example, who hasn't heard of Jeff Bezos? This is the guy who started Amazon from his garage back in 1994, going on to forge one of the biggest online business empires in the world. The current net worth of Amazon is $1,053.91 billion USD in April 2023, while the company peaked at $1,884.22 billion USD in May 2021.
Investing in tech stocks has also become popular, due to the massive growth of the most successful companies. In 2009, Chris Sacca invested the relatively modest sum of $25,000 USD in Twitter stocks, and those stocks rose in value over the next 5 years, worth more than $2 billion when the company went public in 2013.
After teasing his followers with the idea for months, Tesla CEO Elon Musk finally completed a deal to acquire Twitter on October 28, 2022, which cost roughly $44 billion.
Huge lottery wins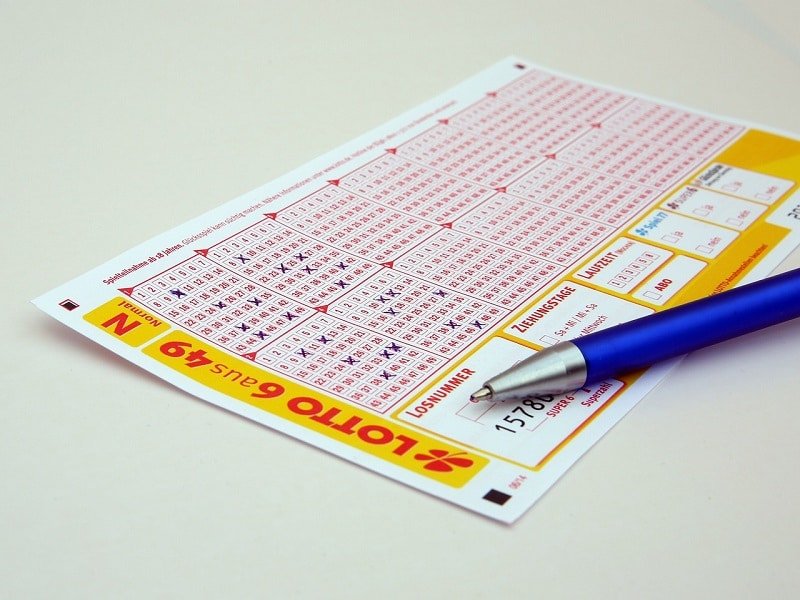 Pretty much everyone has bought lottery tickets at some point in their lives, hoping to grab themselves a life-changing windfall, although the odds of doing so are actually very slim.
However, the greatest ever jackpot in a national lottery was actually won in November 2022, when California resident Edwin Castro won the record-breaking $2.05 billion Powerball prize, having spent just $2 on the winning ticket. Despite that massive sum, he chose to receive a single reduced payment worth $997.6 million, rather than get payments over 29 years.
While many people still buy their lotto tickets via terminals at stores and gas stations around the US, during recent years, roughly 70% of lottery participation comes via online ticket purchases. Furthermore, regular polling has calculated that more than half of Americans buy state or national lottery tickets on a regular basis, increasingly doing so via mobile apps.
Adding some perspective to the probabilities involved, the odds of winning the US Powerball jackpot are about 1 in 292.2 million, so uniquely good fortune is required to land jackpots.
Online casino gaming
During the last couple of decades, gaming via the internet has become a cultural phenomenon, which inevitably means that most people now play casino games online.
Although land-based casinos continue to remain popular, certainly among tourists who visit Las Vegas and other famed gambling destinations, online is typically where the best action can be found. This includes the most popular progressive slots at online casinos for US players, which are attractive due to the huge potential for life-changing payouts.
One of the most famous progressive slots is Mega Moolah, having reportedly paid out more than $1 billion USD in total over the last several years. Now that networked progressive slots are available to American players online, there have already been individual payouts worth more than $10 million USD, although the biggest winners typically prefer to remain anonymous.
Thanks to the growing legalization for online casinos across the United States, more players will undoubtedly be joining the growing list of big winners, over the coming years.
Digital frontier of opportunities
While the concept of instant wealth appeals to everyone, aside from being lucky enough to win jackpot prizes through lotteries and casino gaming, the typical route to riches comes via plenty of hard work and effort.
Nevertheless, this doesn't hold anyone back when it comes to dreaming big, now that our world is connected like never before, presenting people with copious ways to improve their financial circumstances. With time and perseverance, practically anything is possible for those who are willing to explore new digital frontiers.