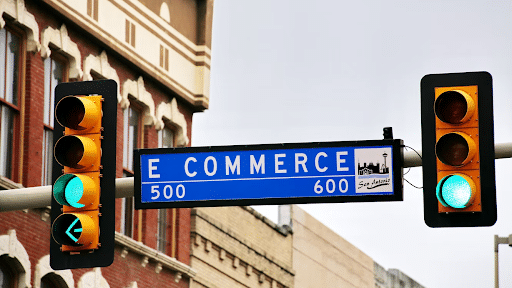 Starting and running an online store can be a very lucrative business venture, but it can also be quite challenging. With so many different facets to take care of, from product sourcing and shipping to marketing and customer service, it's important to have a clear plan and focus on the most important tasks that will help you grow your business.
However, most people still view online businesses as something of a mystery, not knowing where to start or what they need to do to be successful. Luckily, there are some steps you should take to increase your chances of success. And while it's not possible to cover every single aspect of eCommerce in one article, we've compiled a list of the most important tips that every entrepreneur should keep in mind when starting and running an online store. So whether you're just starting or you've been in business for a while, be sure to read on for some useful advice:
Use The Right Platform
One of the most important decisions you'll make when starting an online store is choosing the right platform. If you're just starting, you might want to consider using a hosted solution like Shopify or BigCommerce. These platforms provide everything you need to get started, from hosting and domain names to templates and shopping cart functionality. They're also relatively easy to use, so you won't need to hire a developer to help you get started.
On the other hand, If you're looking for more control over your store, or if you need more customizability, you might want to go with a self-hosted solution like Magento. These platforms give you more freedom to customize your store, but they also require more technical knowledge and can be more expensive to set up and maintain. And if you are already using Magneto, be sure to hire an agency that offers reliable Magento support services to keep your website running smoothly. Not only will this save you a lot of time and money in the long run, but it will also ensure that your store is always up and running, even if something goes wrong.
Source High-Quality Products
The first step to having a successful online store is to source high-quality products that your customers will love. Not only do you need to find products that are well-made and reasonably priced, but you also need to make sure that they are relevant to your target audience. Take the time to research your competition and see what products they are offering, then try to find a niche that you can fill with unique and innovative products. The best way to source products is to work with manufacturers or suppliers directly, as this will allow you to get the best prices and ensure that you are getting quality products. Just remember to always do your due diligence and order samples before committing to any large orders.
You might also be interested in Dropshipping which is a type of eCommerce business model where you don't need to carry any inventory yourself. Instead, when a customer orders a product from your store, you simply contact the supplier and they ship the product directly to the customer's door. However, with dropshipping, you can't always control the quality of the products you're selling, so if you want to grow a long-term, successful business, it's important to eventually source your own products.
Set Up an Easy-to-Use Website
Once you have your products sourced, it's time to set up an easy-to-use website for your store. This is one of the most important aspects of running a successful online business, as your website will be the first impression that potential customers have of your company. Make sure that your website is well-designed, easy to navigate, and mobile-friendly, as more and more people are shopping on their smartphones and tablets these days. In addition, your website should have a strong focus on conversion, meaning that it should be designed to encourage visitors to make a purchase. You can do this by prominently displaying your bestsellers and featuring customer testimonials and reviews.
The best way to ensure that your website is designed for conversion is to work with a professional web designer or development agency. They will be able to help you create a beautiful and user-friendly website that is optimized for conversion.
Invest in Marketing
Investing in marketing is another important aspect of running a successful online store and an inbound marketing agency can help you with that. There are many different marketing channels that you can use to reach your target market, and it's important to experiment with different tactics to see what works best for your business. Some popular marketing channels for eCommerce stores include search engine optimization (SEO), pay-per-click (PPC) advertising, social media marketing, email marketing, and content marketing.
When it comes to investing in marketing, it's important to remember that you don't need to spend a lot of money to see results. Many free or low-cost marketing tactics can be just as effective as more expensive options. For example, you can start building an email list from scratch using a tool like MailChimp, or you can create informative blog posts that will help you rank higher in search engine results.
Offer Excellent Customer Service
Another important aspect of running a successful online store is offering excellent customer service. This includes everything from responding to customer inquiries promptly to offering flexible return policies. There are many ways to improve your customer service, but one of the most effective is to simply treat your customers the way you would want to be treated. This means going above and beyond to ensure that they are happy with their purchase and always available to answer any questions or concerns that they may have.
In addition to offering excellent customer service, it's also important to make sure that your returns policy is clear and easy to understand. Returns are inevitable in eCommerce, so you need to have a process in place that is both fair to the customer and efficient for your business.
Use Data to Your Advantage
Last but not least, one of the best tips for running a successful online store is to use data to your advantage. With the right data, you can make informed decisions about every aspect of your business, from pricing and product selection to marketing and customer service. There are many different data sources that you can use, but some of the most useful include Google Analytics, social media analytics, and customer surveys.
When it comes to using data to improve your eCommerce business, the most important thing is to start tracking the right metrics. This will vary depending on your goals, but some essential eCommerce metrics include website traffic, conversion rate, average order value, and customer lifetime value. Once you have a good understanding of these numbers, you can start to make data-driven decisions that will help you boost your sales and grow your business.
Running a successful online store takes a lot of hard work, but it's possible with the right approach. By following the above-mentioned tips you can set your eCommerce business up for success and start seeing real results. So get started today and see the difference it can make in your business.