Recently, the American housing market has been incredibly hot. Home prices are skyrocketing, things are getting very competitive, and homes are selling very quickly. While selling in these hot markets can be profitable and easy, buying might not be. 
There is a lot of competition, and rising prices could see many individuals or families struggle to get the home they want. However, there are some things you can do to increase the likelihood of your offer being accepted during these unique times. Keep reading to learn more about some strategies to help your offer get accepted in a hot real estate market.
Be Sure to Use a Real Estate Agent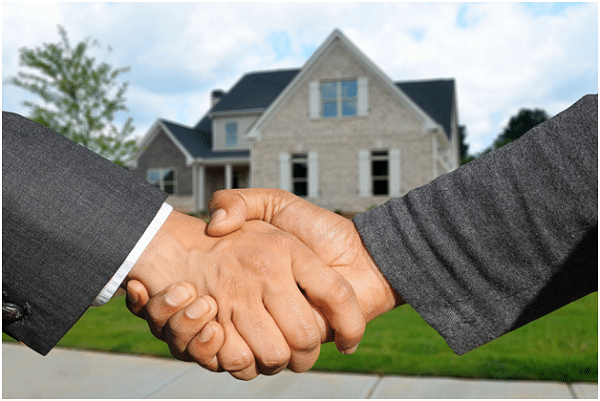 First and foremost, it's a good idea to work with an experienced real estate agent or broker. There are many useful resources from real estate professionals to take advantage of, and they can help you navigate the murky waters during these hot markets. They can help you craft an offer that is likely to be accepted, and be with you every step of the way. 
They can ensure you make fair offers, and don't get caught up in your emotions. Agents can keep you level headed and often have good relationships with listing agents, which can give you an inside edge when it comes to getting an offer accepted.
Offer Above Asking
With many homes being sold above their asking price, offering above asking in a hot market on a desirable property is all but required in many cases. Of course, this isn't always easy to do, but is likely the easiest and surest way to ensure that your offer is accepted. 
Look at comparables in the area that have sold recently, and see if you can pin down the value of a home. Paying a little above asking from time to time is expected, but going far beyond asking might not be a good idea, especially if it puts your finances in a bad spot. 
This is another area where working with real estate professionals can help. They will know what the appropriate amount to offer is, and what is likely to be accepted.
Act Quickly
As we mentioned in the intro, homes today are selling very quickly. Many homes will sell within a day of going up for sale, or sooner. If you like a home, try to view it as soon as possible. If the viewing goes well, consider making an offer soon after. Waiting even a day or two can often give time for someone else to come in and make a better offer. 
Always set a time limit for your offers, too. By only making your offer available for a day or so, it puts the pressure on the seller. Do they wait longer in hopes of someone offering more and risk losing a sure thing?
Keep Everything Clean and Simple
In order to give your offer the best chance of being accepted, it is a good idea to keep it very clean and simple. You should remove some contingencies, keep the language simple in the contract, and it should be free of seller concessions in many cases. 
This can be risky in some cases, and can cost you, but is a simple way to make your offer more attractive without offering more money. 
Any or all of these strategies are a good idea to consider if you want to give yourself the best chance of getting your offer accepted in a hot market.