As celebrities continue to contribute towards COVID-19 relief in ways of their own, a rumour that has been doing the rounds is that actor Aamir Khan had hid Rs 15,000 each in sacks of rations that he had provided for daily wage labourers.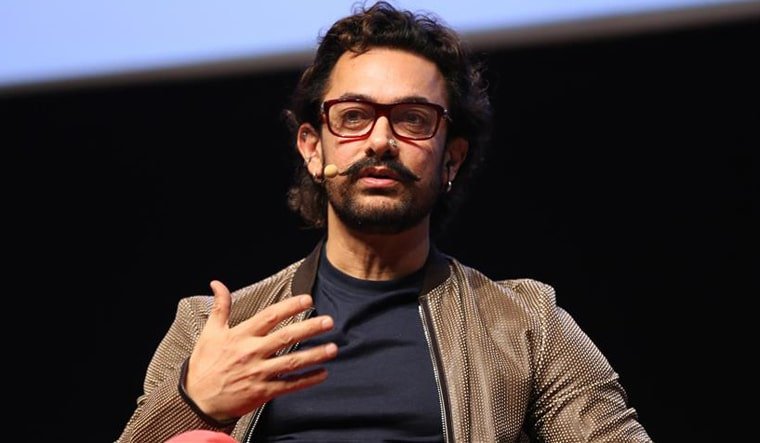 Aamir Khan took to Twitter to dismiss the rumours on Monday. He tweeted: "Guys, I am not the person putting money in wheat bags. Its either a fake story completely, or Robin Hood doesn't want to reveal himself! Stay safe. Love. a."
The rumour started after a video claimed that Aamir had sent a truck with rations to a slum. After residents picked up a sack each, they found wheat and Rs 15,000 each in the bags. It was unclear where or exactly when tis had happened.
On Sunday, Aamir collaborated with other stars like Shah Rukh Khan, Hrithik Roshan, and many more for the home fundraiser concert, 'I For India'. Aamir and his director-wife Kiran Rao said it was important in current times to extend support to the needy. "But most importantly, to not leave hope," Aamir said, urging people to donate for the frontline workers. The duo then sang classics such as "Aa Chalke Tujhe Main Leke Chalun" and "Jeena Isika Naam Hai".
By the end of the 4 hour 20 minute-long concert, over Rs 3 crore were raised. All the proceeds from the fundraiser concert will go to the India COVID Response Fund managed by GiveIndia, to support on-ground relief.
The concert also featured Priyanka Chopra Jonas, Kareena Kapoor Khan, Vidya Balan, Shabana Azmi, Aishwarya Rai Bachchan, Arjun Kapoor, Saif Ali Khan, Rani Mukerji, Diljit Dosanjh, Dulquer Salmaan, Katrina Kaif, Vicky Kaushal, Anushka Sharma, Ayushmann Khurrana, Mindy Kaling, Jack Black, among others.
The celebrities also addressed plight of migrant workers, daily wage earners, hunger in times of COVID-19, child abuse and domestic violence, both of which have been on a rise since the lockdown began in India from March 25. They also encouraged the audience to treat stray animals affectionately and develop eco-friendly habits going forward.