Golf gifts are always a hit with golf lovers. It is a great way to show your golfer friend or family member that you care. There are many different golf gifts to choose from. But the only thing that you need to make sure of is if they'll make your golfer friends or family members happy.
No matter what kind of golfer your friends or family members are, there's a golf gift for them. Whether they're just starting out or playing for years, there is always something in the market that can be a useful and exciting gift for them. But it can be really tough to choose the perfect gift for your loved ones. Thus, we have come up with a list of golf gift ideas for the golfers on your list. So let's dive in to find the best one for your golfer friends and family members.
15 Golf Gift Ideas for Your Loved Ones
1. Golf resort package
If you're looking for a unique gift for a golf enthusiast friend, consider giving them a golf resort package. These packages include accommodations, golf, and more, so they can spend a relaxing day on the green. These make great presents for any golfer's holiday, and they're sure to give them lots of enjoyment on their round. Plus, many resorts offer special discounts and offers for package purchasers.
So, whether your friend loves the game or just enjoys being pampered, a golf resort package is sure to please. Pebble Beach, Old Macdonald, Whistling Straits, Pacific Dunes, etc., are some of the best public courses in the world. Gifting a package of these world-famous golf courses will become a lifetime memory for your friends.
2. Golf simulator
Not everyone can get out to a golf course and play. Especially those friends who have a tight schedule. Or when the golf course is too far from their home. So, for those who cannot go to golf courses on a regular basis, you can gift them a home golf simulator. It can be used for practice or enjoyment. Golf simulators will help improve your golfer friend's skills by teaching them the proper swing motions. These can also help them spend quality time with their loved ones. Now you can even buy a good golf simulator for under $1000.
3. Electric golf caddy
Electric golf push carts are perfect for your friend or family member who loves the game of golf. These carts can help them move around the course faster and easier, making it easier for them to hit their shots. These carts are perfect for people with disabilities or anyone who wants an easy way to get around the course. Plus, these are fun to use. They can really aid in making your family member or friend's game much better by saving their energy.
Bat-Caddy X3R is a good option for an electric golf caddy for under $900. However, if your family member or friend already has a manual push cart, Alphard Club Booster V2 can be a better option. They can turn the manual caddy into an electric one by attaching it to the manual cart.
4. Golf GPS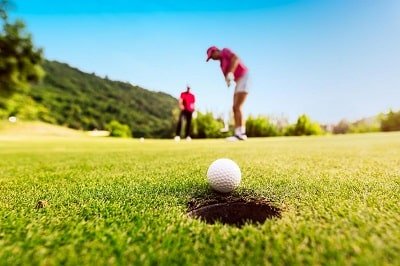 No matter what level of golfer your friend or family member is, a GPS can be a valuable tool for improving their game. Whether they're looking to improve their accuracy or track their progress, a GPS can assist them in taking their game to the next level. You can also give them the GPS devices that have other advanced features along with the GPS system, like Bushnell Phantom Golf GPS. It provides a detailed overview of the holes and lets the golfers track scores too. It also comes with an app that allows the golfer to view the 3D graphics layout of the holes.
5. Personalized golf balls
Golf balls are one of the essential golf supplies a golfer can have. Golfers always need to keep extra balls on hand in case their original ball breaks or become lost. So, gifting golf balls to your golfer friend to show your support and appreciation is an amazing idea. It gets even better when the ball is personalized. Titleist Pro V1 custom golf balls give you the option to personalize the golf balls according to your choice. For example, you may add a logo or image or your friends' names on the golf balls. In that way, your friends or family members will be able to separate their golf balls from other players' easily.
6. Customized scorecard holder
A customized scorecard holder can be a great gift for your golfer friend. You can personalize the holder with their name or initials. You can also customize them with text or photos, making them a unique and memorable keepsake. These holders are a great way to personalize your golfing buddy's experience and keep track of their progress. Your friends or family members can also use these holders to show their accomplishments to other friends.
7. Sports glass
Consider giving sports glasses to the golfer on your list. These glasses allow golfers to see the green more clearly while playing, making it easier to strike accurate shots. Plus, they look really cool. These glasses come in a variety of styles, so finding a suitable pair for your friends or family members won't be much difficult.
8. Swing trainer
If you're looking for a gift that'll help improve your golfer family members' game, a gift swing trainer is definitely an option. They are increasingly popular among golfers as a way to improve their game. Whether one is a beginner or an experienced player, a swing trainer can help to improve the golfing mechanics and increase the power. These can also help with flexibility and range of motion. There are many types of golf trainers. You can even get one of the best golf trainers for under $200. The blast motion golf sensor is an example of that.
9. Customized golf towel
Golfers always appreciate gifts that are useful, like golf towels. They can be personalized with the golfer's name, initials, or any monogram, which makes them extra special. Golf towels make a great gift because they can be used for drying off and wiping down the clubs after a round of golf. In addition, golfers can use them to dry their hands or face after playing. They can also use these towels to cover their clubs when not in use.
10. Golf organizer storage rack
Consider getting a golf organizer storage rack for the golfer in your life. Gift it to the golfer you know who loves keeping their golf clubs organized. It will keep clubs and other golf equipment organized and clean. A golf organizer rack is perfect for holding all of their clubs and accessories, making it easy to find what they need when they are ready to play.
11. Mesh training net
Mesh training nets are another golf gift that will help to improve the game of your loved ones. They are a great way to get some effective practice time without having to go to the golf course. They help golfers understand the 'feel' while striking the ball and aid in understanding the after-effects of shots. These nets assist golfers in improving their accuracy, speed, and distance.
12. Waterproof golf pants
Waterproof golf pants are a great way to keep the clothing dry in wet weather conditions. They can be a lifesaver on days when the rain is coming down and the rounds are quickly turning into a wet mess. In addition, waterproof pants can help your golfer friend stay warm. However, it also means that it is not a good gift choice for the summer season.
13. Golf gloves
Golf gloves are a vital part of any golfer's equipment. Gloves help protect the hands from sunburn and cuts. And they keep their hands warm in cold weather. Golfers also use golf gloves to grip the club more effectively. So, golf gloves can make a great gift to save your golfer family members from cuts or to help them swing better.
14. Rain jacket
Golfers are notoriously outdoorsy people. So, if your friend loves the game and is also into spending time outside in inclement weather, you might consider gifting them a rain jacket. Golfers have to be prepared for anything, including a little rain, so a rain jacket is not only practical, but it can also keep them warm on cold days out. A NIKE park rain jacket can be a good option for that.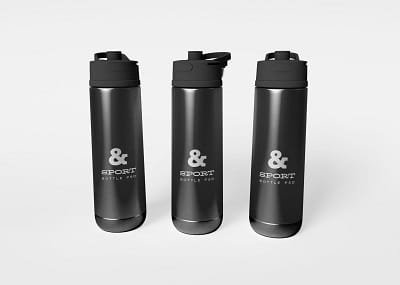 15. Water bottle
Looking to gear up your golfer family members for the next round? Why not consider the gift of a water bottle! Hydration is essential for golfers of all levels of play. It helps to stay focused and avoid cramps. It also helps to improve the score. Golfers can get dehydrated quickly if they don't drink enough water. A water bottle can make it easy to stay hydrated on the course, and it's a great way to encourage hydration in your golfer family members.
Conclusion
Golf gifts can be really personal, depending on the golfer's interests and personality. Some people like to stick to the basics, while others may go all out with something extravagant. You are the one who needs to decide what your golf lover family members or friends will like the most, depending on their personalities. Choose the one that lets them know how much you care. So, don't wait any longer. Go out and get your loved one the perfect golf gift today!