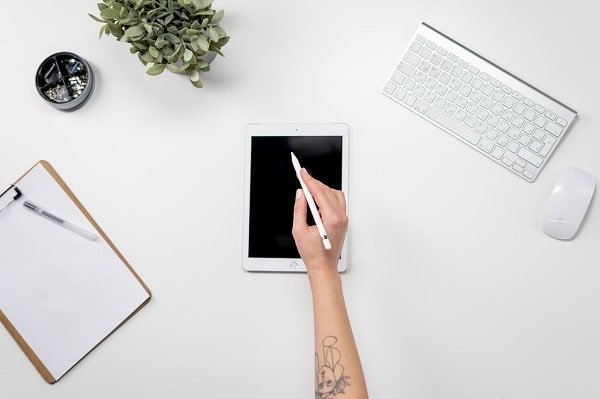 You're hoping to forge your own path and work as a freelance graphic designer. Before you make any big decisions, you should read these tips on how to start as a freelancer.
Prepare for Financial Matters
Get Ready for Taxes
As a freelancer, you will be categorized as a self-employed worker. Self-employed workers must make quarterly tax payments.
How can you prepare? A general rule of thumb is to save up at least 30% of your income for tax purposes. Stash it into a savings account, and don't touch it until your payment deadlines come around. Look at the IRS self-employed page to discover your quarterly payment schedule.
Hire an Accountant
If managing your money (particularly your tax payments) makes you feel overwhelmed, you may want to talk to an accountant for some professional guidance. While paying an accountant is an extra expense to add to your budget, it could be a worthy investment in your first year as a freelancer.
Set Up an Emergency Fund
Some emergencies could put your work on hold — and, by extension, put your next paycheck in jeopardy. Your laptop battery could die and need a replacement, or a water pipe could burst in your home and make working there an impossibility until you get the repairs sorted. You'll want to have an emergency fund on hand so that you can pay for these urgent expenses immediately and get back to your regular workday.
Without an emergency fund, you might not have a lot of options for covering these expenses quickly. If you don't have enough savings, you could look into online personal loans through CreditFresh as an alternative solution. If you get approved for one of the online personal loans, you could use borrowed funds to cover the emergency expense in a short amount of time. After the problem is resolved, you could tackle the loan repayment through a steady billing cycle.
As effective as this alternative is, an emergency fund is the easiest way to handle urgent expenses. Start building one now.
Get Your Essentials
Gather Your Tech
You can't do much freelance design without the right electronics. Make sure that you have the proper tech equipment on hand, including a laptop, tablet and computer monitor.
Assemble Your Programs 
Naturally, you will need to have access to design programs to complete your freelance projects. You should also look into other programs that will help you organize your workload, like time management apps, calendar apps and storage software.
Set Up Your Workstation
As a freelancer, you will likely be working from home. So, set up a comfortable and creative workstation at home. If you don't have enough space at home, you should look into available coworking spaces in your area. Some are specifically designed for freelance artists and creatives.
Get Your Work Out There
Present Your Portfolio
Put together a portfolio of your past projects. Be selective and think like a client. Choose projects that show off a variety of skills, tools and perspectives. You want to prove your proficiency and versatility.
Set up a personal website where you can display your portfolio. Potential clients can browse through your work and see whether it suits their brand.
Get Social
Use various social media platforms to share your portfolio with the world. Visual mediums like Instagram, Facebook and TikTok will be effective options for graphic designers.
Remember to link every social media account back to your official website.
Start your freelance journey off on the right foot. Follow these tips!