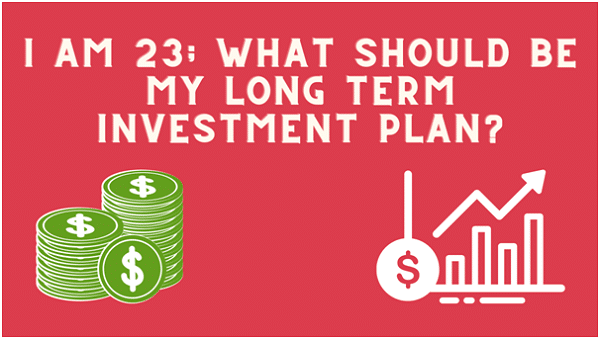 Introduction
Life is incredible!
From your birth till the time you start earning, almost every decision of your life is taken by your parents. First, they are your well-wishers, and second, they pay for everything you want in life. All your life, you have seen them struggling to earn money so that they can fulfil your desires. Isn't it?
If your parents' work and compromises have shaken your mind, you would know how important it is to save money in life. Start early for more savings of money. This principle is simple and beneficial. If you start earning in your early 20's, you can pick many long term investment plans. Most common out of multiple investment options include life insurance policies.
Let us see what policies you can pick considering the long term investment plans. But before that, let us read how long term life insurance works?
How does long term life insurance work?
The long term life insurance policy keeps you invested for a long duration in life. However, these insurance policies come with a lock-in period. For example, take a ULIP; it comes with a lock-in period of 5 years. During this time, the policyholder is not allowed to withdraw any funds. The lock-in period keeps your money invested for longer and provides high returns.
With the power of compounding, ULIP gives higher returns compared to not investing any amount. In addition, the long term life insurance policies like ULIP provides the flexibility of investment. Under ULIP, you can invest in equity, debt or combined funds. Moreover, an individual can stay invested for the long term based on the premium paying capacity and risk tolerance.
Long-Term Investment Plans When You Are Young.
These are the long term investment plans you can choose when young:
Term plan: This life insurance is usually a long term policy. The premium invested for all the years remains the same. It would help if you bought a term plan when young to save a lot on premium. A term plan is a long term insurance policy at an affordable premium. For example, you can get a high life cover of Rs.1 crore at Rs.480/- per month approximately for a policy term of 20 years. The insurance policy also helps you save income tax deductions under Section 80C of the Income Tax Act, 1961. Though the policy does not give any maturity benefit, the nominee's death benefits are tax exempted under Section 10(10D).
ULIP:

Unit-Linked Insurance Plan

 is an insurance policy that offers long-term investment benefits and a life cover. The insurance component pays the nominee in case of any unfortunate event that happens. The premium paid towards ULIP is divided into two components; one part goes for the investment and the second element goes for the insurance part. When just 23 years old, you can invest in ULIP if you have long-term goals like your dream house, your child's higher education, and your retirement.
Cancer Insurance Plan: You might feel awkward about buying a cancer insurance plan, but the fact is cancer is a disease that can happen to a person of any age. The life-threatening illness creates havoc in the family, both emotionally and financially. If you invest in a health plan that covers dreaded diseases like cancer, you are, in simple words, saving your family from getting stuck in the financial crunch.
Cancer treatment costs can blow away your savings; hence, buying a cancer insurance plan is beneficial. The policy pays in lump sum as soon as the disease is diagnosed in the life insured. The claim amount paid can be used to handle both medical and non-medical expenses. The policy enables you to take high-quality treatment without compromise. In addition, it supports the family if the breadwinner is keeping away from the job.
Public Provident Fund: Public Provident Fund (PPF) is a long-term retirement saving scheme that the central government introduces. PPF currently provides an interest rate of more than 7%. You can start to save early to get the maximum benefit at maturity. The amount received at maturity is tax exempted.
Systematic Investment Plans (SIP): Systematic Investment Plans are equity funds that yield higher returns. The favourable part with SIP is that you can put a small amount aside at your convenience. SIPs allow you to invest weekly, monthly, quarterly and also daily. Make a portfolio for unexpected or planned expenses.
Debt Funds: Debt funds are low-risk investment instruments that assure you of capital protection. A debt fund is one in which a financial institute borrows money from several investors and, in return, pays you interest.
Post-Office Savings Schemes: A post-office savings scheme is a low-risk plan that gives you a steady income. The saving scheme provides an interest rate of 4% on individual and joint accounts. Individuals can open their savings account under the scheme at as low as Rs.500 per month. The interest earned on the contribution made by an investor is tax-free up to Rs.10,000 each year. The individual can choose the nominee under the post-office savings scheme.
Sukanya Samriddhi Yojana: Sukanya Samridhi Yojna is a government-backed scheme designed to secure the future of a girl child. The account can be opened for a girl child below 10 years of age. The plan will help you suppose if you get married in your early 20's and are soon blessed with a girl child. The minimum amount of investment is Rs.250/-. In one year, you can invest up to a maximum of Rs.1.5 lakhs in one financial year. The maximum tax deduction allowed is Rs.1.5 lakhs under Section 80C of the Income Tax Act,1961.
Benefits of making an investment when young.
Making investments is a part of life that gives benefits when you start investing early. There are several benefits of investing early in life:
The investment allows you to take risks: Making an investment involves a few risks. If you make investments for a long time, you have sufficient opportunity to cope with the risks involved. This is why investing when young can be a good deal.
It improves your spending habits: When you invest early in life, it pushes a habit of disciplinary savings. After making investments, you know how much you have to cut down on your expenses in a month and then save money.
It keeps you a step ahead of others: Early planners can benefit when you compare yourself with others. This implies that you will be able to afford things earlier than your other counterparts.
Surety of security in life: When you invest early and save more, it gives you financial protection in life. Later, you do not have to make hurried choices if planning for retirement or a child's education. With early investments, you have a clear picture of how much money you own, as then it gives you security for sure.
Get benefit of compound interest: Compound interest is the interest earned on the interest. When you start investing early, you get the potential use of getting higher gains.
Conclusion:
In common, youngsters when starting earning early lack the attitude of saving in life. But if the life situations are weird, young individuals will begin investing early. If you start earning by 23, it is strongly recommended that you plan and make long term investments. Life insurance with long term care benefits has become the standard and traditional choice amongst a large population. It is because most of the products under life insurance come with life cover and maturity benefits. For more details on the benefits of life insurance. visit the link.