The annual tax rebate season is coming again, aren't you excited? This will be an excellent opportunity to buy your favorite wig, LovmuseHair has prepared a lot of activities for this tax rebate season, which will save you a lot of money!
Lovmuse Hair announces attractive discounts on Human Hair Wigs this Tax refund season sale. The leading manufacturer and supplier oforiginal human hair wigs brand have a reputation for being the best resource for top quality human hair wigs at affordable prices, During the Tax Refund Season, from now to March 31th, everyone can get a 20% to 30% discount on all products from Lovmuse ! If your friends also want to get a new style wig, you can buy the wigs together! The more you buy, the more discount you can get! Come on, everyone!
Next, let's see what charming wigs are waiting for us?
Getting tired of dealing lace? the 5X5 lace wig is definitely a great choice for you. Less lace, less work. It's the best-selling product of Lovmuse now! The hair is high quality with a super soft texture and bouncy curls. The lace is almost invisible, and ideally, it can perfectly adapt to women of all skin tones.
CODE: HD55  25%OFF
Lace T-Part Wigs
Lace T-part wig is a modified half wig with an opening at the top in a T-shape, which allows you to reveal a portion of your hair. Mixing your own hair with the wig through this opening helps create a natural hairline.
CODE: LMTRS  25%OFF
Curly Wave 13X4 Lace Frontal Wigs
If you are into curly wigs, a curly lace frontal wig is a perfect choice. Curly wigs always look beautiful, and they can really improve the richness of the hair, What's more, you can either choose a long curly lace front wig or a short curly lace front wig. It all depends on your preference. People can get a more active look after wearing it.
CODE: LMTRS
Classic Straight Hair
Different from all wavy hairstyles, straight hair is a hairstyle without any ups and downs. Classic straight hair also has its own peculiar enchantment. Straight hair can present silky and flying charms. When people don't know which hairstyle is perfect, then you can choose classic straight hair. Classic never goes wrong. For girls with straight hair, their fingers run through it easily.
CODE: LMTRS
You can find all kinds of lace wigs in Lovmuse to make you look new! There is always one for you!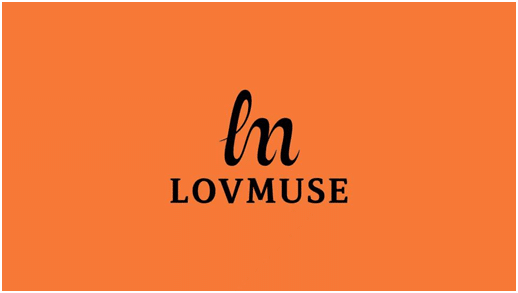 About Lovmuse Hair
The full name of Lovmuse is the love of muse, Muse is the goddess of poetic inspiration in Greece, representing love, optimism, versatility, magic, unique, sincerity and elegance. The creativity, wisdom and insight of all artists and thinkers depend on her kindness. If you have LOVMUSE, you will be sheltered by the goddess, your life will become more beautiful、independent and confident!