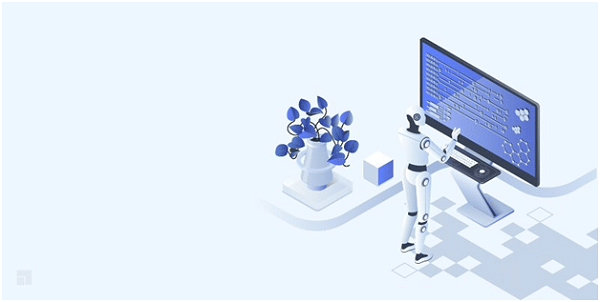 Digital marketing promotes brands online to generate new business opportunities. It involves engagement with internet users and potential customers across various platforms and communication channels.
You can use the omnichannel data generated from various communication channels to improve your digital campaigns.
Machine learning can significantly help with that in various ways. This includes using past data to predict future client purchasing patterns. From the omnichannel data, you can predict customer behavior changes.
Knowing your customers' future behavior changes transforms your digital marketing campaigns. For example, it can help improve your product recommendations in cross-selling strategy. Also, it can help you improve the customer experience.
In this article, you'll learn;
What machine learning entails.
Machine learning operations trends in the field.
Machine learning benefits in digital marketing.
What Is Machine Learning?
Machine learning is a technique of using historical data to predict patterns. ML is a subset of AI that allows machines to learn from past data. On the other hand, AI is a technology that makes devices act like humans mirroring human intelligence.
The two technologies make machines and programs learn from past experiences and information to make decisions and behave like humans.
ML model is one of the critical parts of an ML program. It allows you to query a data set to understand its pattern.
But, it needs training to be accurate and meet your business needs before deployment. Machine learning model management helps simplify the process, from testing to deployment.  Additionally, it makes it easier to scale your programs, whether it's customer sentiment analysis, sales prediction, etc.
Let's take note of the current trends in the field.
Machine Learning Trends in Digital Marketing
1.   Chatbots Reign in Customer Relations
Chatbots are disrupting the customer experience by providing 24/7 customer support. They act as customer support assistants in digital marketing by responding to general user questions. Also, they can collect customer contact details for sales follow-up.
Currently, they take sophisticated tasks by leveraging ML and AI. ML makes the chatbots learn from user input and AI makes them respond like a human. They can now understand human language better and detect mood, tone, etc.
Siri and Alexa have further made people comfortable using chatbots. And the trend isn't stopping; you better hop in before being left out. Chatbots can engage, learn and follow up on messages with your customers.
2. Voice Search Is Increasing
Voice search is poised to account for half of the total searches, with mobile likely to take the lead. It involves speaking directly to a device to perform a search. The device can be your smartphone, computer, or any smart assistant gadget.
Voice search is gaining traction in mobile apps and smart home devices too.
It is critical in digital marketing because it affects how your brand is discoverable on search engines. ML and AI are significant parts of voice recognition technology in these devices, apps, and search engines. AI will help:
Synthesize user speech;
Break it into a clear message;
While ML will:
Evaluate it against past data or experience; and
Give meaningful responses.
Hence, AI processes the natural human voice command and responds in the same format. On the other hand, ML evaluates the voice command against known past data or input data to help AI offer a meaningful response.
You should rethink your SEO and content creation strategy to optimize it for voice search.
3. Intelligent CRM
Customer relationship management (CRM) is a vital component of an effective digital marketing strategy. It helps centrally manage all your business contacts. Hence, it improves customer experience by making it easy to respond to requests and complaints.
But, an intelligent CRM enhances efficiency through automation and better predictive analytics. It is ML and AI-powered. AI helps in textual analysis for brand sentiments and automation.
ML adds value to CRM by empowering it to process past customer interactions and offer better engagement recommendations. Hence, it drives high-impact customer engagement with better performance.
For example, Microsoft Cognitive Services & Dynamics, Salesforce Einstein, Zoho, etc., are just some examples of ML and AI-powered CRMs.
4. Massive Marketing Data and  Advanced Data Processing
Data processing helps uncover data insights on customers and digital campaigns. You'll need to create an ML model, train, test, and deploy it to get the insights you seek.
But, the omnichannel data is massive, with numerous customer data points. This large pool of data requires more ML models that can be time-consuming and hectic to manage. MLOps can be helpful with faster ML model deployment and effective model management.
5. ML and AI Content Marketing
Quality content also plays a role in your overall conversion rates. But, creating a quality content piece needs brainstorming and research. Machine learning saves you time and improves your writing too.
ML-powered tools like Curata, Pocket, Bramework, SurferSEO, etc., allow you to create compelling and optimized content.
Similarly, frase.io is an excellent ML and AI-powered tool for researching and summarizing long texts. You can also use Phrasee to optimize your subject line and email copy.
Benefits of Machine Learning in Digital Marketing
Let's get to the best part; the value you get as a digital marketer from machine learning.
Better User Segmentation
Machine learning allows you to understand your customer data granularly over time. You can do it by using metrics like previous purchases, demographics, time of purchase, funnel progression, etc.
It'll allow you to cluster the overall audience and segment them into smaller exclusive groups. Hence, targeting is more accurate for better digital marketing results.
Enhanced Customer Experience
The granular segmentation also leads to a better customer experience. Knowing a customer's journey allows you to target them with ads relevant to their preferences and funnel stage.
Take an example of mobile app users. ML can use data indicators like search history and compare it with similar users' behavioral data and searches. It will pull the other services or products similar users use or order and suggest them to others.
Similarly, round-the-clock chatbots enhance the customer experience by providing zero waiting time.
Also, you can use ML to improve your website optimization. Google Analytics and other web analytics use ML to learn your website performance, including visitor's behaviors. Other platforms like Wix, Weebly, etc., take it higher by using visitors' behavior to create simple and effective websites.
Marketing Automation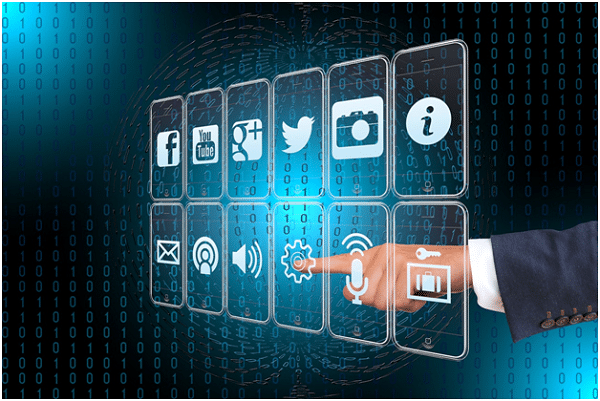 Three-quarters of companies are already using some sort of marketing automation tool. Increasing revenue and quality leads are some reasons for adopting such marketing tools.
Here's how ML plays a critical role:-
Decoding and learning from the automation tools;
Suggesting actions based on past experiences;
Providing precise analytics to create highly effective strategies.
Thus, ML learns at each campaign implementation phase and promptly identifies areas for improvements in future campaign efforts.
Combating Ad Fraud
Digital ad fraud is rising and will reach $100 billion in 2023. ML presents a vital way of combating this threat. It can evaluate behavioral trends and detect any anomaly right away regardless of data set size.
Hence, it can detect any fraudulent trends and block them on the go with statistical accuracy. Keeping you safe from fraudsters is a cat and rat game that never ends. But ML can be your Tom on steroids to help firmly reign in Jerry before it messes everything up.
Well-Optimized Advertising
Platforms like Google Ads and Facebook Ads use ML to optimize your ads for better results. They show your ad to the right audience through effective targeting and help you cut advertising expenses.
Additionally, these platforms can allow you to use different ad format displays for optimum results. Furthermore, you can schedule your ads to show only when your average target audience is most active for high-impact.
Thus, ML saves time and money to enhance your ROI.
Key Takeaways
Machine learning is disrupting digital marketing for the better. Some disruptions include chatbots, voice searches, ML or AI content creation, CRM, and robust market data modeling.
The good news is these ML changes have enormous benefits to digital marketing:-
Improves customer segmentation;
Creates superior customer and user experience;
Automates marketing processes;
Optimizes digital ads; and
Eliminates ad fraud.
The future is now, so kindly be ready as a digital marketer to leverage ML for efficiency and better ROI.