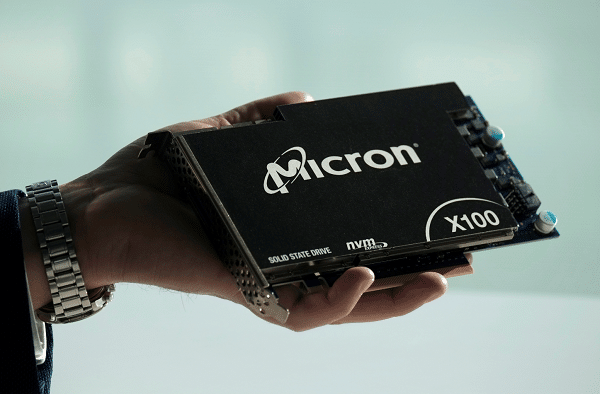 China's cyberspace regulator said on Sunday that Micron Technology Inc (MU.O) products had failed its network security review and it would bar operators of key infrastructure from purchasing them.
According to China's broad definition of critical information infrastructure, the decision could cover a range of sectors, including telecommunications, transport, and finance.
According to the Cyberspace Administration of China (CAC), Micron's products pose significant security risks to China's critical information infrastructure supply chain, affecting China's national security.
As a result of the CAC's review of Micron's products in China, the company looked forward to continuing its discussions with Chinese authorities.
Neither the CAC nor Micron provided details on the risks it had identified.
As Micron's major customers in China are consumer electronics firms, not infrastructure suppliers, Jefferies analysts expected limited impact.
Since Micron's DRAM and NAND products are rarely used in servers, we believe that most of its revenue in China does not come from telcos and government agencies. Therefore, the overall impact on Micron will be very small."
Among Micron's competitors are Samsung Electronics Co Ltd (005930.KS) and SK Hynix Inc (000660.KS), as well as Kioxia, a unit of Toshiba Corp (6502.T).
The stock prices of SK Hynix and Samsung rose by 1% and 0.5%, respectively, early on Monday, while the broader market (.KS11) rose by 0.6%. Toshiba shares remained flat.
CAC's announcement came during a summit of the Group of Seven (G7) leaders in Japan, said Christopher Miller, professor at Tufts University and author of "Chip War: The Fight For The World's Most Critical Technology."
Last week, Micron announced it would invest up to 500 billion yen ($3.70 billion) in extreme ultraviolet technology in Japan, becoming the first chipmaker to bring the advanced technology to the country.
Biden stated that the G7 nations agreed to "de-risk and diversify our relationship with China." The leaders also agreed to establish an initiative to combat economic coercion.
A case like this could be an early test of the G7's efforts in this area, Miller said.
At the time Micron said its business operations in China were normal and it was cooperating with China's review of its products.
A dispute between the United States and China has resulted in Washington imposing export controls on chipmaking technology to China and preventing Micron rival Yangtze Memory Technologies from buying some American components.
Requests for comment from U.S. officials, including members of a congressional committee on competition with China, went unanswered.
The company derives around 10% of its revenue from China, but it is unclear if the decision will affect its sales to non-Chinese customers there.
According to Jefferies, China and Hong Kong accounted for 16% of its total revenue last year, or $5.2 billion.
According to analysts, Micron's products are mainly purchased by non-Chinese firms for use in their products manufactured there.
In September 2021, China implemented rules aimed at protecting critical information infrastructure, which require their operators to comply with stricter security requirements.
According to Beijing, "critical" industries include public communication and transportation, but it has not specified exactly which type of company or business this will affect.