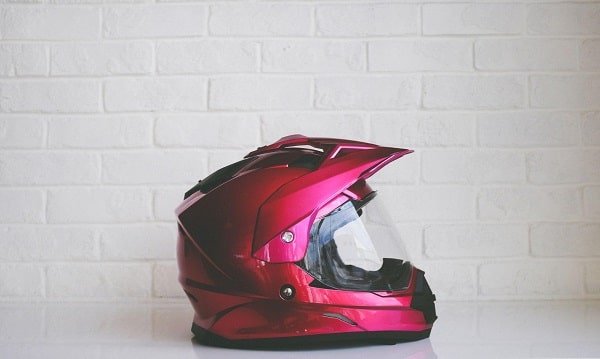 Do you have a person in your life that loves to ride a motorcycle, and now you are looking for the perfect gift? How about buying a helmet for your loved one?
If this is your idea, then you found the right article. We have the best tips and tricks to find the perfect helmet as a gift.
Are motorcycle helmets a good gift?
Yes and no! Surprising your loved one with a motorcycle helmet might not be the best idea. Unfortunately, there are plenty of things to consider when buying a motorcycle helmet, especially the fit. The person you want to give this helmet to should try it on first to ensure it fits properly. Every helmet and every head are different; that's why trying the helmet on before buying it is so important!
Find the perfect motorcycle helmet with these tips and tricks
You really would like to gift your loved one a new helmet? That's great but be sure to inform this person and consider their opinion.
It needs to fit perfectly
The person needs to try the helmet on before you buy it. You can buy the most expensive, high-quality motorcycle helmet, but if it doesn't fit correctly, chances are slim that this person will use it.
Choose the right model
Motor helmets come in various sizes, forms, and models, therefore, making a decision can be pretty challenging. The most important thing is that it should offer the best protection in case of an accident. If you want to find a model that successfully protects your loved one's head, then go for models like the full-face, modular, or dual-sport helmet. If the person is more interested in off-road motorcycling, then go for a specific off-road helmet.
There are other options on the market, like the open-face helmet and half helmets, but these show a lower protection rate and are not necessarily suitable for motorcycles.
These are your possible options:
Full-face
Modular
Open-face
Half Helmets
Off-road
Dual-sport
Exchange it regularly
Do you think that buying a helmet is a one-time purchase? That's unfortunately not the case; depending on the material, a helmet should be exchanged for a new one every 5 to 7 years. This also depends on how regularly it is used. Be sure to exchange the helmet more often when you tend to drop it. If there is a dent in the motorcycle helmet, this is already an indicator to get a new one.
Count on quality
Quality is the most crucial factor when buying a helmet as a gift. Sure, there are motor helmets in every price range, and maybe you don't want to spend a fortune, but the quality is key. Remember that the helmet is supposed to protect your loved one in case of an accident; therefore, you should put quality first.
If you don't know how good or bad a helmet is, go for one of the well-known brands like Yamaha or Honda. They have great models and are usually of high quality.
We hope these tips and tricks will help you to decide on the perfect helmet as a gift. Just keep in mind that it needs to fit perfectly. Otherwise, the presentee might not wear it.