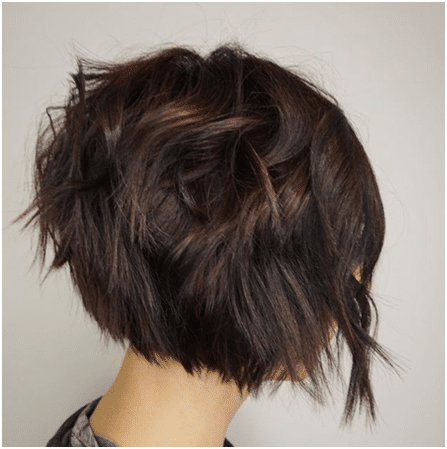 There are many reasons why a bob haircut is becoming increasingly popular day after day. In addition to a huge versatility and low maintenance, it offers you a plethora of styling options to suit any ambiance and match any outfit. So, allow us to introduce you to this stylish haircut.
What Is A Bob Haircut?
So, to start with, it is worthwhile to define what a bob haircut is. Simply put, it is a cut that features short or mid-length hair with blunt ends and straight front bangs or fringe. The hair usually falls between the ear tips and shoulders around the level of the jaw. There are, of course, a lot of different variations on a bob haircut, which our website Glaminati covers in-depth. So, you are very welcome to check it out.
Will It Work For Me?
Like with the majority of haircuts, you probably want to know if a bob will suit you. And we are almost positive that it will. The thing is that a bob haircut is extremely versatile and it flatters most, if not all, face shapes. Yet, ladies with oval, long, and heart-shaped faces will benefit from it most.
The hair texture should not be overlooked too, as it affects greatly how well bob sits on you. Ideally, your hair should be straight and thick. However, if your locks do not fall into this category, it does not mean that you will not be able to pull them off. You just need to find a bob style that is suitable for your hair type. Color-wise, it has no limits. Bob works for all hair colors and dyeing techniques equally mesmerizing.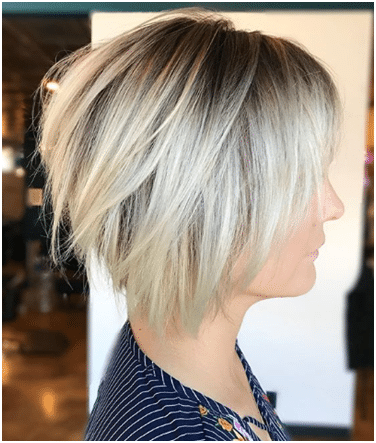 How To Style A Bob Haircut?
Although styling a bob considerably depends on the way your hair is cut, there are several common ways to do it. The most popular one is to tousle your hair when it is still a bit damp and allow it to air dry for a messy and effortless look. When you want your hair to appear refined and polished, opt for a sleek bob, whereas when you want it to create an impression of a full head of hair, give it some volume at the roots. You can also add body and texture to your bob hairstyle by incorporating waves, curls, or even braids. Finally, you are offered a multitude of hair accessories to adorn your hairdo.
The Trendiest Bob Haircut Styles
Sure thing, we would not leave you without a dose of inspiration on the most popular bobs. Here are your best options.
A Classic Bob
As a rule of thumb, when you can't choose a hairstyle, stick to its standard version. A classic bob has a unified length all over, which creates a subtle face-framing effect. No layers or undercut sections should be included. As the underlying portion of hair is cut a little shorter than the rest of it, the ends curl inward themselves.
A Layered Bob
Adding layers to a bob haircut not only gives it dynamics and texture but also helps you to achieve a fuller and thicker look of your hair. Thus, if you have thin, fine tresses that lack volume and body, this bob style is your way to go.
An A-Line Bob
When talking of an A-line bob, you usually imply its angled silhouette. The cut features a shorter back that slopes toward the longer hair at the front. The back is not stacked or layered while the front strands also flip under to frame your face.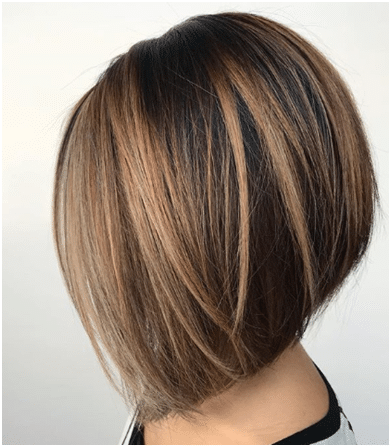 An Inverted Bob
An inverted bob is similar to an A-line bob in terms of the angled side profile. Yet, the difference in length between the front and the back is much less striking, thus the angle is not as sharp. This kind of cut, also known as a stacked bob, is tapered at the back so that the layers are stacking, creating a curved outline.
An Asymmetrical Bob
As the name implies, an asymmetrical bob should inevitably contain some kind of asymmetry. Usually, it is achieved with a noticeable difference in length between the front sections of the hair. While layers and stacking are optional, this cut would look rather unfinished without them. So, it is a good idea to add some texture to your asymmetrical cut.
Now that you have all of the necessary information on how to pull off a bob haircut, we do not see any reasons for you not to try it. Messy or sleek, angled or blunt, there is an option for every taste and preference. Hopefully, our guide has come in handy for you.