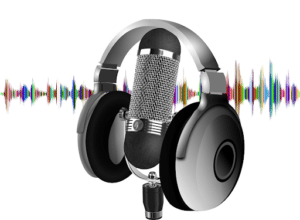 Podcasting is not as simple as talking to a microphone. You must have the right audience engagement and podcast promotion tactics to get listeners. One of the most successful podcasts is the Joe Rogan Experience which attracts more than 9 million listeners.
Further, he is so successful that he manages to put out three episodes every week. You see, Joe Rogan has perfected the art of storytelling and sharing inspirational content. Indeed, attracting 9 million listeners is no easy feat. Getting a loyal follower base is quite challenging in the initial stages.
But, with the right podcast marketing techniques, you can earn good money. We will share some practical ways to go about it.
1 Set a Foundation With the Right Podcast Platform
The right podcast platform is critical for the success of your business. Audiences should access your content through whichever player they use. And, it should not come at such a high cost that all your paid podcast subscriptions go to paying for the hosting.
There are many paid podcast subscription platforms in the market. Listeners prefer different streaming platforms to access your podcasts. To maximize your podcast promotion, you have to ensure that your podcast is available on multiple platforms instead of sticking to an Apple podcast subscription.
Look out for factors like market reach, content access, analytics, and costs. Since you are promoting the podcast, it also doesn't hurt to see what audience engagement tools are available. You should have no limit on gift subscriptions, pricing, discounts, or promotions. Such will be critical for your podcast marketing campaigns. 
You can find a lot of benefits by opting for smaller brand names. They come with tons of goodies that a bit of research can expose you to.
2 Know Your Target Audience
Who are you targeting with your podcast? To know your target audience, you must go further into defining the persona depending on the niche. Let's say you are targeting mothers. You cannot claim to talk to each mother out there due to the differences within the demographics. 
So, go further into the profile by defining the economic status, race, motivations, age, etc. Knowing who you are talking to makes it easy to craft targeted messaging.
3 List on Podcast Directories
If you had a physical store, you would list it in the local directories, right? The aim is to make it easy for people to find you. The same applies to your podcast. You increase your visibility to the target audiences by listing in podcast directories. 
The directories are vital because audiences use them to find podcasts. Listeners can also subscribe to or listen to the podcast of their choice. 
4 Get New Subscribers by Leveraging on Existing Ones
Your existing podcast audiences are a wonderful marketing tool. We all know about the power of referral. 92% of customers place a lot of trust in referrals from people they know. You also achieve a 37% higher retention rate. This is why you will need a podcast platform with many audience engagement tools.
Throw in a few incentives for anyone who brings in referrals. You can, for instance, give discounts to paid podcast subscribers. Exclusive branded podcast merchandise giveaways also work.
5 Promote Your Podcast on Different Platforms
Don't restrict your promotions to your podcast only. Take advantage of the different avenues available to you. We already talked about podcast directories above.
But you should also explore other avenues like social media and your website. Both avenues are fantastic for implementing your podcasting SEO strategies. You can, for instance, write episode-based blogs rich in relevant keywords.
With social media, the trick is to keep up with interacting. Share, comment, tag, and run exciting campaigns. Pick a few names from ardent followers for special mention in your podcasts. Reward them for their loyalty with free subscriptions to your paid podcast content.
Also, don't forget about the social nature of such platforms. That may not be the best place for aggressive marketing. Rather, keep the dialogue and interaction going to draw more people in.
Don't forget YouTube in your social media list. Uploading videos of the podcasts is an effective promotion tool. Thanks to technology, you don't have to spend much cash on expensive recording equipment like in the past. But, ensure quality videos even if you do the recording yourself. No one has time for grainy, unclear footage.
Finally, make sure you link your social media pages to the website. It is an effective way to build organic audiences for your podcast. 
6 Partner With Other Podcasters
Don't always look at other podcasters as competition. Podcast cross-promotion is an effective way to increase your listener base. Both parties give shout-outs about the other's podcast.
Partnering with other broadcasters also opens the door for being a guest on their shows. You position yourself as an authority in your niche and have a chance to promote your platform.
7 Paid Promotions
Paid promotions on social networks provide an effective way to reach audiences. You can, for instance, boost Facebook posts for better targeting and broader coverage.
The same applies to your podcast. If the budget allows, put some money into paid advertising. You can do it on avenues like Google Ads, Facebook, and in-podcast advertising networks.
In-podcast advertising is running your ads on existing podcasts within your niche. The most obvious benefit is you get to reach those who are already listening to your type of content. It will be much easier to get such audiences to check you out.
Final Thoughts
The right promotions for your podcast can set you on the path to success. We have shared a few workable tips above. Get the right hosting platform and develop a listener personae.
Also, increase the podcast visibility across many platforms. Create partnerships with other podcasters for cross-promotions. And, if you have the budget, put aside some money for paid promotions.
Finally, run promotions and campaigns to get referrals for your podcast. Don't ignore the power of incentives if you want greater participation.