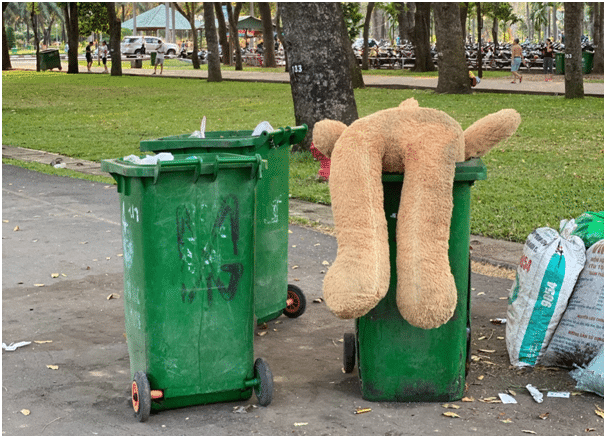 When it comes to removal you may wonder which way to go. A dumpster rental has its peaks while a simple removal via a service has got its peaks, too. As you will notice, it completely depends on your project and the junk volume. Of course, there also are some differences in prices. Check out jiffyjunk.com to either hire a dumpster or a junk removal team. They can offer you both!
A Professional Junk Removal
A professional removal service is an excellent choice both for businesses and private property owners. They can usually be around on the next day or even on the same day. However, they might be busier during spring and fall when everyone's doing a spring clean. Those two seasons are practically their peak time and it's best to schedule an appointment upfront. No matter if you've got only a few items or some more, they're at your service.
The Pros
Such services are the most convenient option for anyone. You don't have to do any lifting at all. All you need to do is to tell them what they shall haul out and that's about it. Therefore you don't have to worry about any bulk items you can't lift yourself. Of course, you could also put your junk at the curb for them to collect, but you don't have to. They do all the heavy work for you and you don't necessarily have to be around.
If any damages were occurring during the haul-out, they're covered. You are unlikely to find an insured removal on craigslist.
You won't have any negative surprises with a professional when it comes to the cost. They usually charge a fee according to the volume of junk you have. It doesn't matter if there are items that might be heavier. Size, aka overall volume, is pretty much all that matters to them.
For a removal to pop around you won't need to acquire a license. Their truck might stand in front of your home for an hour or so. That doesn't require special licenses.
When a removal team finishes, they help to clean up the area without extra charges.
You can easily book services online or by calling. A lot of them have moved to reply to inquiries even via WhatsApp. Just send them a picture of your junk for an estimate and book them on the spot.
The Cons
Even though junk removal services are extremely convenient, their service doesn't quite come without any disadvantages.
For it, the teams usually only have a set time frame, like an hour or two. They'll certainly stay around longer if they aren't done yet. But that can mess with their schedule.
All of your junk needs to be ready to go for removal. If you suddenly notice you could let go of some more, they'll take it. But if they already left you'll have to call them back and thus the price increases.
Such services are perfect for small projects and debris removal. For larger amounts they'd have to make several trips, resulting in higher fees.
Dumpster Rentals at Your Service
With a dumpster rental, you simply get a dumpster delivered to your property. You can choose between different sizes. As a practical tip, it's always better to choose a larger size. A lot of people underestimate how much junk they actually have.
If you've got more than initially thought, you'll have to ask for a second dumpster. In comparison to junk removal, a sturdy steel dumpster is the budget version. You'll see why in a bit.
The Pros
The dumpster will be delivered to your place where you need it.
Junk removal services usually only stick around for an hour or two, but you'll have the dumpster at your disposal for much longer. A rented dumpster can stay with you for a week, ten days, or even longer.
It depends on how long you'll need it. Within that time frame, you can conveniently put everything into the dumpster at your own pace. You don't have to hurry or have all the junk ready to go once the dumpster is there.
You can gather all of your junk in one safe spot. Your junk can't spread all over your property which might even be a safety concern.
Like junk removal services, you can easily book them online or via a call.
And the Cons
Nothing in life is full of advantages, everything has its disadvantages.
Unless you've got someone to give you a hand, you have to fill up the dumpster by yourself. That's why a dumpster rental is usually cheaper. But it gets more expensive again if you need to hire someone for heavy lifting.
You need to have enough space for the dumpster and due to its weight, it can damage the pavement. Keep in mind other limitations in terms of space with overhanging trees or cables.
Some areas require you to get a permit or license to even have a dumpster in front of your home. Thus, the fees rise again.
Parting Words
It all comes down to which service can fit your needs best. Taking into consideration the nuances of each is crucial. For example, depending on the company you hire the dumpster from, you may have to pay additional charges for fridges, freezers, tires, propane tanks.
But, fees for junk removal can be higher than for a dumpster. Unless you put everything at the curb, they need to be paid for their service. After all, they do the heavy lifting for you. So, take your time and really focus on finding the best services for the moment