After giving it some thought, you are finally ready to use custom stickers for your branding and marketing campaign.  That's among the best things you can ever do since stickers are now a popular way to promote your brand. After all, they help you express yourself, share your brand, and reach your target audience hassle-free.
And since you want to stand out from other business owner, it is in your best interest to design colorful and high-quality stickers. Fortunately, this is no longer stressful since you can count on a sticker printing company to do the dirty work for you.  That's not to say you should get Die cut stickers from any printing company you come across.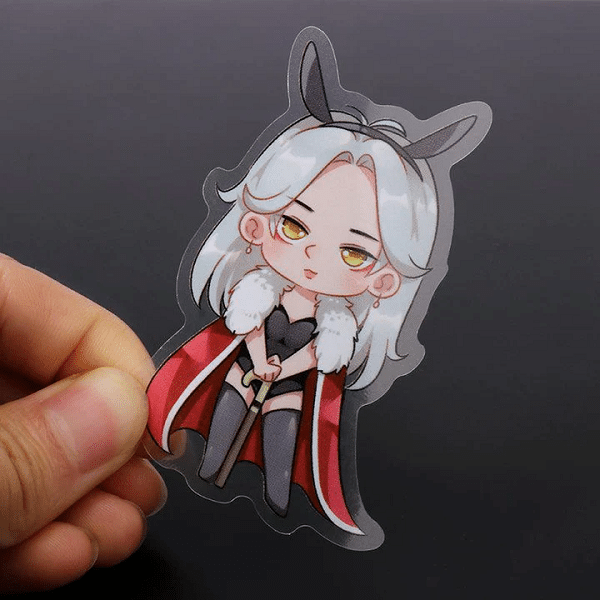 While every custom sticker company promises to offer heaven to your business, some deliver hell.  Such companies are only out to make profits and won't help you with anything. That leaves many wondering what it takes to separate the good from the bad.  To lend a helping hand, here are three red flags to watch out for when choosing a custom sticker printing company.
They Only Offer One Type of Sticker
There are varying reasons for using custom stickers in your marketing and advertising strategy.  Stickers can come in handy when you want to deliver your brand message in a cost-effective way.  Better, including a hologram sticker in your product packaging helps prevent counterfeiting. In short, there is more to using stickers than meets the eye.
A reputable custom sticker company should understand that and make them at your will.  Some of the custom stickers to expect include Vinyl stickers, holographic stickers, clear, stickers, and die-cut stickers, to mention a few. If they only offer on type of custom sticker printing service, rest assured they are not worth your time and money.
Slow Turnaround Time
The time it takes between placing your order and getting it delivered to your business says a lot about the sticker printing company you want to hire. An unreliable printing company will never deliver the stickers within the agreed time. Working with such a printing company can be costly when working on a tight deadline since they will lead to unwanted delays.
But how do you know if the company you want to work with has  a quick turnaround time? The catch lies in checking its online review to determine what other clients say about the turnaround time. Shun away from working with printing companies that amass numerous negative reviews as  they might take more than three days to deliver.
As cliché as it sounds, this is one of the things you need to factor in before working with a custom sticker printing company.  You might think printing stickers is not that complicated and anyone can handle it. However, many things go into running a successful sticker marketing campaign.
For this reason, you're better off counting on a sticker printing company with experience. After all, they can offer advice to ensure you get a better return on investment when using custom stickers for your marketing and advertising strategy. Merely because you want to use a hologram sticker, it is not to say the printing company should do it blindly.
An experienced printing company should be competent enough to help you design the perfect custom stickers for your business. That way, they can help you avoid potential issue before they arise. If they can't guarantee this, feel free to look elsewhere.
Wrapping Up
Working with a sticker printing company goes a long way in helping you create colorful and high-quality stickers for your branding or marketing campaign. Unfortunately, not every printing company that promises this will honor their word.  No wonder you should always exercise caution while searching for the ideal place to buy custom stickers.
Ensure you keep a close eye on the above and other red flags as they will help you make an informed choice without going through a lot. Remember to ask the sticker printing company any burning question before signing the contract. You can then gauge their experience level and custom sticker printing service quality based on how they answer your questions.