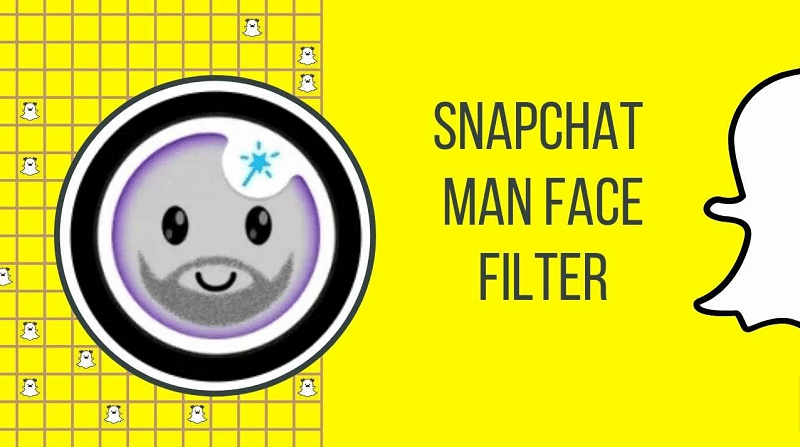 In the ever-evolving world of social media, Snapchat continues to reign supreme when it comes to fun and innovative features. One such feature that has taken the platform by storm is the Snapchat Baby Filter. This playful tool can transform your appearance in photos and videos, making you look like an adorable baby. In this article, we'll walk you through how to get the Baby Face Filter on Snapchat and explore what makes Snapchat such a popular app.
Understanding the Snapchat Baby Filter
The Snapchat Baby Filter is a delightful and entertaining feature found within the Snapchat app. It works like magic, turning your face or the face of anyone in your photos into that of an irresistibly cute and charming baby. This filter is responsible for making you or your favorite celebrities look significantly younger, akin to a sweet little child. It's just one of the many creative filters available on Snapchat, and its popularity skyrocketed as people reveled in the joy of seeing themselves or their idols as adorable babies.
How to Get the Baby Face Filter on Snapchat?
Getting the Baby Face Filter on Snapchat is a breeze. Here's a step-by-step guide for applying it to your own face or someone else's photo:
For Your Own Face:
1. Open Snapchat: Launch the Snapchat app on your smartphone.
2. Switch to Front Camera: Activate the front-facing camera on your phone to take a selfie.
3. Position Your Face: Tap your face on the screen to establish it as the target.
4. Access Filters: At the bottom of the app, you'll see the lens gallery. Swipe left until you find the "baby" filter. Keep swiping left until you see the lens icon with a baby in a yellow hoodie.
5. Select the Filter: Once you locate the baby filter, tap on it to activate it. If you can't find it, you can also search for it by typing "baby" in the search bar at the top.
6. Capture Your Babyfied Self: With the child filter active, you can now take a photo or record a video. Once you've captured it, save it to your camera roll for easy sharing on other platforms.
For Applying the Filter to Others' Photos:
1. Open a Photo: First, open the photo you want to apply the baby filter to on a different screen or device.
2. Use Rear Camera: On your smartphone, switch to the rear-facing camera.
3. View the Face: When you can see the face in the camera view, tap on it.
4. Select the Baby Filter: Choose the baby filter from the photo by tapping on it. The filter will be applied to the photo.
5. Take the Picture: Press the shutter button to take a picture of the baby-faced photo.
And that's it! You've successfully applied the Baby Face Filter on Snapchat, whether it's to your own face or to someone else's photo. Now you can enjoy creating funny and adorable moments with this filter.
Exploring Snapchat
Snapchat is more than just the Baby Face Filter; it's a popular mobile app that allows people to send pictures and short videos to their friends. What sets Snapchat apart from other social media platforms is that these pictures and videos only last for a short time before they disappear, adding an element of spontaneity and excitement to the mix. You can also enhance your snaps with fun filters, text, and drawings before sharing them with your friends. Snapchat is especially beloved by younger users for its quick and playful way of connecting with others.
Snapchat History
Snapchat's history dates back to 2011 when it was created by three friends from Stanford University: Evan Spiegel, Bobby Murphy, and Reggie Brown. Originally known as "Picaboo," the app was all about sharing disappearing photos with friends. However, it quickly evolved into Snapchat, and its user base started growing rapidly.
Over the years, Snapchat introduced features like Stories, which allowed users to share pictures and videos that disappear after 24 hours. The app continued to expand, incorporating filters, stickers, and real-time effects. This made it an entertaining way to communicate with friends and share moments.
In recent years, Snapchat has continued to innovate with features like Snap Map, Discover, and original video content, solidifying its place in the world of social media.
Snapchat Features
Snapchat offers an array of engaging features, making it a fun and interactive platform. You can send "snaps," which are pictures or short videos, with the ability to add filters, text, and drawings for extra flair. These snaps are designed to disappear after a short time, adding an element of surprise to your conversations.
Another standout feature is "Stories." You can share a series of snaps in your Story, which remain visible for 24 hours. This provides a fun way to show your friends what you're up to throughout the day. Snapchat also boasts filters and lenses that can transform you into a cute animal, change your voice, or add special effects to your snaps.
Additionally, you can engage in conversations with your friends by sending text messages, photos, or videos. Snapchat also lets you see when your friends are online and use emojis to convey your friendship status. With a continuous stream of new features, Snapchat ensures that the fun never stops.
Conclusion
The Snapchat Baby Filter is a prime example of how this app keeps users entertained and engaged. Its whimsical features, along with its history and various offerings, have made Snapchat a prominent social media platform.
So, if you're looking to add a dash of fun and playfulness to your photos and videos, don't hesitate to explore the Baby Face Filter on Snapchat. It's a delightful way to see yourself or your friends in a whole new light.
Snapchat Baby Filter-FAQs
1. How do I get the Baby Face Filter on Snapchat?
To get the Baby Face Filter, open Snapchat, switch to the front camera, select the "baby" filter from the lens gallery, and capture your babyfied selfie.
2. What is Snapchat?
Snapchat is a mobile app for sharing disappearing pictures and videos with fun filters and features, used for chatting and sharing moments with friends.
3. What's the history of Snapchat?
Snapchat was created in 2011, originally as "Picaboo," and evolved into a popular platform for sharing disappearing content with innovative features.
4. What are some Snapchat features?
Snapchat features sending snaps (pictures and videos), Stories (24-hour visible snaps), filters, lenses, and messaging for playful interactions with friends.
5. How can I apply the Baby Face Filter to others' photos?
Open the desired photo, switch to the rear camera, tap the face, select the "baby" filter, and take the picture with the filter applied.