The best luxury watch brands
Sophistication, luxury, style and class are some of the few words that come to mind whenever we think of watches .The best luxury watch brands are made with the finest materials, with a lot of attention to detail. The best luxury watch brands are often limited edition pieces, which means that they are rare and not easy to come by. The most expensive watch brands are also Swiss made and have been around for over a hundred years.
Richard Mille
One brand that is synonymous with the words luxury, style and class is Richard Mille.
Richard Mille is a high-end wristwatch designer and manufacturer based in Switzerland. This watchmaker has been creating high-end timepieces for the world's elite for many years. Richard Mille, a brand established on the principles of entrepreneurship and innovation, has been working hard to keep up with the latest design and functionality trends. Richard Mille is the greatest in their class, combining elegance, luxury, high-end materials, and cutting-edge technology making them one of the most prestigious luxury watchmakers in the world.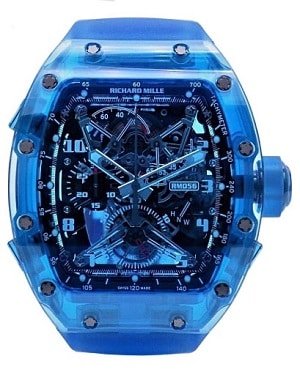 Richard Mille is one of the best luxury watch brands in the world. They are well-known for their high-end, creative timepieces all around the world. The brand is concerned not only with the watches' engineering, but also with their design, materials, and presentation. These watches exemplify pure innovation and luxury. Richard Mille is a top-of-the-line watch brand that caters to those looking for the modern spirit of grandeur. Richard Mille Watch's modern and daring designs have made a new customer captivated with the brand.
In the watch industry, Richard Mille is a true pioneer. It was one of the first to recognize that people desire more than simply an attractive watch. They desire jewelry that can serve as both a fashion statement and a status symbol. It's been around for a while and has been making ripples in the watch business since it first launched. They have some distinguishing characteristics that make you stand out from the crowd.
Since the beginning, they have been developing and making timepieces that push the boundaries of their industry. They never stopped pushing the frontiers of what is possible in this profession, and they still do so now.
Richard Mille's new model timepieces have a two-month waiting list in boutiques. Richard Mille watches range in price from roughly $80,000 to several million dollars for their more exotic pieces. Cristiano Ronaldo, Neymar Jr., and Margot Robbie are among the celebrities who wear Richard Mille watches. On the red carpet, during sporting events, and on the pages of international magazines, celebrities are frequently seen wearing an Richard Mille timepiece.
Richard Mile's timepieces are created with passion and affection. They're not only well-made and elegant, but they're also stunning. Due to all of these factors, Richard Mille should be at the top of any serious watch collector's wish list.
Get yourself a latest Richard Mille Watch as in today's society, watches are more than just time-keeping devices; they're status symbols that carry sophistication and luxury wherever you go.
Rolex
There is no other watch brand that is more recognizable than Rolex when it comes to watches. Rolex watches have earned a reputation for being high-end, attractive, and reliable timepieces. Rolex clocks are precise, long-lasting, and dependable. With a history stretching back to 1905, they are the most recognizable luxury Rolex watches for sale in the world.
In the realm of high-end mechanical timepieces, Rolex holds a unique position. It is the best luxury watch brands in the world, and many people regard it as a symbol of prosperity and status.
There's a reason why Rolex is worn by so many of the world's most meticulous men and women. The fact that Rolex is officially worn by Yo-Yo Ma, Placido Domingo, Tiger Woods, US Presidents, and others who have made incredible contributions to the world is proof enough of its prestige in the world.
What makes Rolex so unique?
Rolex is one of the most popular watches, with a market share of roughly 40% in the luxury watch market.  Rolex watches are the most renowned luxury Rolex watches for sale in the world, and they are known for their quality and beauty. The pieces all exceedingly small, and there is a high rate of failure during production. All of these movements must be hand-assembled by skilled Swiss craftsmen, and with some of the world's highest labor costs, it's no surprise that Rolexes are so expensive. These watches are high-end, high-priced luxury items that are built to
last a lifetime.
Rolex watches are famed for their elegance and quality, but they come at a price. These luxury watches are not widely available. There are only roughly 2,000 Rolexes on the planet, and only a hundred thousand are created each year, so there's a less than 10% chance that anyone will acquire one. This makes them extremely unique and expensive which increases the probability of them being personalized.
Many people consider Rolex to be the best of the major Swiss watchmakers. Rolex is the most well-known luxury watch brand in the world, and has been for many years. Therefore if you are looking to invest in a luxury watch, a Rolex would never fail you.
Patek Phillipe
A good watch is not just about style but a combination of class and luxury.
Patek Phillipe is one of the best luxury watch brands in the world. Patek Philippe SA, a Swiss luxury watch and clock manufacturer, recently celebrated its 175th anniversary. It was founded in 1839 by Antoine and Adrien Patek, who set out to create a quality timepiece that would be accessible to all. These are also among the most costly watches, making the short list of the world's top luxury watch companies.
Patek Philippe is Geneva's longest independent family-owned watchmaker, and its long-term outlook is represented in its trademark advertising: "You never actually own a Patek Philippe, you only look after it for the next generation." This is one brand that will hold its worth for centuries to come, thanks to high-quality craftsmanship and a history of innovation.
The company has a rich history of making some of the world's most complicated watches and timepieces, as well as maintaining its reputation for quality and innovation. The company's first major breakthrough came with the introduction of its perpetual calendar in 1925, which was patented by Mr. Patek and Mr. Phillipe and is still considered to be one of the most complicated watches ever manufactured to date
Patek Phillipe watches are considered to be among the most prestigious in the world and are priced accordingly. Patek Phillipe watches are known for their high-quality and craftsmanship. They are usually made with gold or platinum and have an average price of $50,000.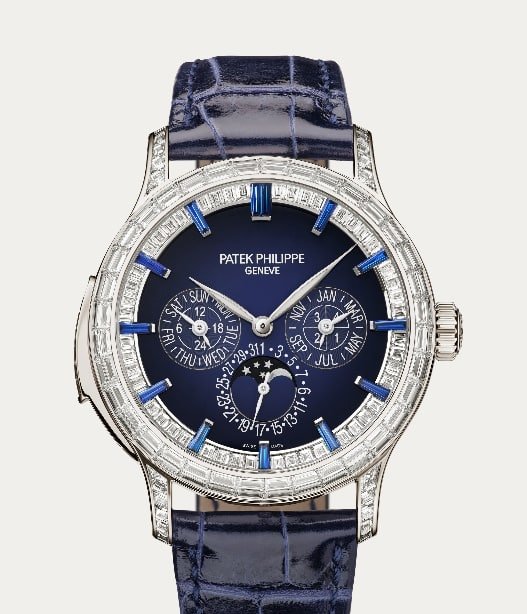 Patek Philippe timepieces take longer to make because of the manner they are made, resulting in lesser inventory than most other luxury brands. As a result, Patek Philippe timepieces are extremely rare and hence pricey. Since 1839, Patek Philippe is estimated to have produced fewer than one million timepieces. That's fewer than some of Switzerland's most prestigious manufacturers make in a year.
Because these watches are not mass made and only a limited number of them exist in the world, they are a mark of status, achievement, and originality. Patek Philippe outperforms all other watchmakers in terms of resale value, whether vintage or modern.
Simply said, Patek Philippe owners know they have the best in craftsmanship, legacy, and design on their wrists – and nothing else will do once you've had one.
Each piece is delicately hand-finished and the crowning glory of a Patek Philippe watch is that it has been finished by hand by a committed, trained professional, using skills passed down through centuries, from the case and dial to the beating heart.
Even a casual admirer can't help but be moved by its beauty. They have grown into one of the most prestigious watch companies in the world, producing some of the most expensive watches available on the market today.
Audemars Piguet
The best luxury watches are those that are timeless, elegant and sophisticated. For a long time, Audemars Piguet has been one of the worlds most renowned and respected watch brands.
They are a Swiss luxury watchmaker that was founded in 1875 by Jules Louis Audemars and Edward Auguste Piguet. Audemars .Every single Audemars Piguet watch is made with precision, beauty, and innovation. The company has been making watches for over 150 years and has a long history of excellence.
Audemars Piguet watches are some of the most expensive luxury watches in the world. They are also among the most sought-after due to their rarity.
It is one of the best luxury watches in the world and its watches are priced between $7,000 and $2,000,000. The price of an Audemars Piguet wristwatch is highly determined by supply and demand, as it is with most watches. The rarer a watch is, the more expensive it will be. This is especially true when a brand is as well-known as this one.
Audemars Piguet is one of the best luxury watch brands in the world. The company is known for their high-end, complicated watches. They have a wide range of models that are perfect for any occasion and any personality. The most popular model from them is the Royal Oak Offshore, which has been worn by celebrities all over the world like David Beckham, Kanye West and Justin Bieber. Most expensive watch ever sold was an Audemars Piguet Royal Oak Offshore,
which sold at auction for $2.85 million in 2010.
The brand is also famous for the Royal Oak model, which was designed by Jules Audemars and Edward Piguet in 1972. It's often considered as one of the best luxury watches in the world because it combines elegance with functionality.
Audemars Piguet has been designing and manufacturing some of the most complicated mechanical movements for watches. In addition to that, it has also been producing some of the most luxurious timepieces in the world. Their watches are not only known for their beauty but also for their precision.
What makes these watches unique?
Because Audemars Piguet only produces a limited number of pieces, its watches are pricey. This makes them very unique in the world of watches and the more unique a watch is the more likely it is to feel personal. In addition to them being limited, it is also difficult to manufacture its components, which adds to the cost.
Audemars Piguet is one the best luxury watch brands in the world known for their limited unique beautiful watches.