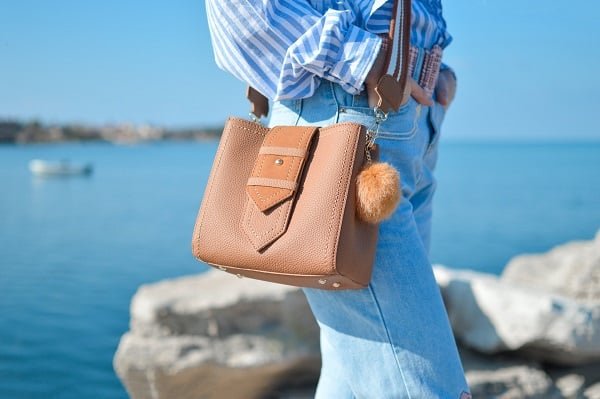 The striking appearance and unusual durability of leather tote bags are well known. There is an ever-growing demand for leather bags which resonates with the large variety of bags. With so many choices like price, color, finish, size, style, and function, it can be difficult to narrow down. To make your experience unique and delightful, it is essential that you have a basic understanding of leather tote bag. So to help you choose a perfect one, here are the things you should consider:
Type of leather
You want to pick a bag made of full-grain leather, just like your shoes and leather clothing. High-quality leather that has been used for a very long time will look wonderful for a very long time. The most beautiful leathers acquire a 'patina,' a sheeny appearance that a material acquires with time. The specialty of 'patina' is it gets better as it gets aged. Avoid buying bonded leather bags. These bags are made out of recycled leather scraps that have undergone chemical and plastic reworking to create below-par leather. Both its ability to mature and its pleasant leather aroma may be lacking. These days, they are fairly widespread. Though they are inexpensive, they are not worth the money, so beware of them.
Get into the details.
The detailing on a leather bag must be carefully considered, from the strength of the stitching to the zippers and clasps. The bag's long-term durability is greatly influenced by how well it is stitched, so pay close attention to this. A product that has bad stitching will have poor quality and is more likely to fail. The seams should not split under normal use and wear. A leather bag's hardware is crucial as well. It's far more difficult to use the entire bag if the clasps, buckles, zippers, and other components are broken or fall off. Your backpack won't be as useful if the hardware isn't built from durable metals. Look for sturdy, long-lasting materials, such as brass.
Color
Leather bags come in different shades of color, like dark brown, black, light and, tan brown. Dark brown and black are suited for a professional environment. Light brown and tan go well with a more relaxing or casual working atmosphere. The most formal option is black because it complements many colors. But remember that dark brown leather can also be a perfect choice. The color can stay very classy and elegant even after a decade. It is recommended to avoid picking a bag with more than two colors or bags which have been stitched with a contrasting color. The best pick is a leather bag in a single color.
Usage and durability
The usefulness should also be taken into account when purchasing leather bags. Whether you need a leather tote bag for college or just for travel, you can discover one that meets your demands. Therefore, take into account the function you want your handbag to serve before making your purchase. Examining the leather bag's durability is the next factor to take into account while shopping for them. You can tell whether you are getting the proper leather bag or not by looking at the type of leather or stitching quality.
Budget and style
The budget is a very important factor to take into account when selecting a leather bag. As there is such a wide selection of leather bags on the market, it's critical that you stay on a budget. Staying within the budget will definitely help you to get the best one for you. If you stick to it, you can discover a bag that fits inside your spending limit. It is advised to pick the product with the highest quality within your price range. It's time to start considering the leather bag you want once everything has been arranged. You must be certain of everything and also about whether it fulfills all the purposes you want it to.
Bottom Line
Every leather bag is made to be sophisticated and fashionable. The reason why people like to own a leather bag is that it is highly stylish and evergreen. When you decide to get a leather bag, you must take into account all the aforementioned factors. Every item on the list above is there for a reason. You can be confident that you are making the appropriate leather bag purchase by taking all of these factors into account. If you lack the knowledge of it, then there is a possibility that you will end up buying a low-quality bag.