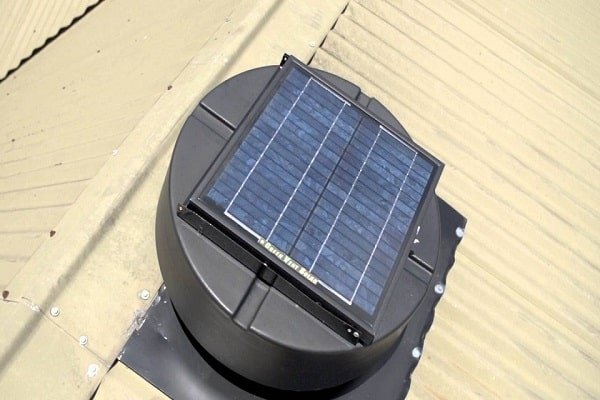 Global energy needs are constantly experiencing upward trends. However, with more demand comes the increased need for reliable energy sources, especially those that consider the need for environmental conservation. As a result, the most prevalent trend worldwide is a collective shift toward using solar energy- relying on the sun's power to provide for day-to-day living.
In their entirety, solar energy systems use more than solar panels to work effectively. A fully complete system consists of solar panels, converters and in some cases, batteries. Additionally, there is also the option to include a solar roof ventilation system.
A solar roof ventilation system is a failsafe addition related to the nature of solar energy. It considers that your home can absorb excessive heat amounts, particularly during the hotter summer months. Thus, its primary use is to prevent your roof from absorbing too much heat. Consequently, you avoid causing damage to your roof. This preventive system does so by controlling the air circulation around your home.
The technology behind solar roof ventilation systems has proven both cutting edge and highly beneficial. Perhaps that is why the latest research results show that about 21 per cent of Australian households have opted to add it to their homes.
So, if you are interested in installing one of your own, here are a few tips on selecting the best solar roof ventilating system for your family:
Consider the Specs 
Not all ventilation systems are created the same. While the underlying concept is standard, the equipment companies manufacture to meet this need varies. Therefore, it is best to ensure that you match up your existing solar panel system to a ventilation system that matches its operational specifications.
Think About the Brand and Warranty 
Despite numerous significant advances in solar power technology, the equipment industry is still barely out of its infancy. Therefore, a brand's experience is valuable in this instance. The longer it has been operating, the more likely it is that you are receiving quality, proven products upon purchase.
But don't simply rely on a brand's market presence; it is also best to match the company's age with in-depth research on its reputation, including customer reviews. Additionally, those who deal with customer interaction must ideally have adequate knowledge of the products on offer.
Beyond the brand, the product should also have an acceptable warranty policy. In this case, you must fully examine the warranty terms to certify that the company provides the most favourable stipulations.
Account For the Real Airflow Rating (RAF) 
Authentic solar ventilation systems have real airflow ratings that describe the ventilator's efficiency. However, the number that the brand displays is not always the actual outcome. This difference stems from variables like the roof's condition that will affect the system's operation.
Note that the RAF can refer to one of two things, the fan or the system. So, before you make your purchase, inquire which of these two relates to the product.
Think About Your House 
Your house's size dictates the number of units you require for proper ventilation. In addition, the shape, type and any partitions of your roof will impact how many units you can and should install.
Consider Your Budget 
Installing a solar ventilation system will incur an additional cost to the underlying solar panel structure. Therefore, if you wish to obtain one, you must factor the ideal product into your budget.
While the solar ventilation system may seem secondary, it nevertheless plays a vital role in your home's solar power operation. So, selecting the best you can find will be significantly beneficial in the long run.