Delta 8 is blowing up in popularity for more than a few reasons. First of all, it's relatively new to most people, making it an exciting alternative to traditional Delta 9 marijuana. Second of all – its effects are entirely different, and many would argue far better than those of traditional weed.
Lastly, it comes in all the exciting shapes, sizes, and products that one could ever want, meaning there is a Delta 8 option for all kinds of cannabis connoisseurs.
Now, just like any buzzing new industry, there are more than a couple of vendors, and not all of them are up to standard, especially when it comes down to edibles. Worry not. In this article, we'll guide you through all you need to know about Delta 8, Delta 8 edibles, and where you can find some of the best stuff on the market.
If you like this article, you may be interested in finding out more about weed in Chiang Mai.
What is Delta 8?
For marijuana munchkins with a pallet for trying something new, Delta 8 might be a great way to relive your first experience smoking marijuana. It's pretty similar when it comes to the effects; only those of Delta 8 are far smoother and milder, meaning they have little to no chance of causing a panic attack or anxiety attack – two significant downsides of consuming regular marijuana.
Delta 8 is a cannabinoid that comes from cannabis, and it's psychoactive. Traditional TCH is known as Delta 9, the more potent and widespread cannabinoid.
Delta 8 is known for its many proposed health benefits, and it's claimed to have antiemetic, anxiolytic, orexigenic, analgesic, and neuroprotective properties, making it on par with CBD regarding health benefits.
Just like marijuana, the legal status of Delta 8 varies from place to place. The fight to legalize marijuana for recreational use has succeeded in many places, but there is still most of the world to go. If you're living in a country where the use of marijuana for recreational purposes is fully legal and regulated, you can likely find some Delta 8 for sale as well.
If marijuana is legal only for medicinal purposes, the situation becomes a bit blurry. While not technically illegal, it's best you stay away from Delta 8. Remember to always check your local laws and regulations before you purchase any cannabis-related products.
Keep in mind that Delta 8 tincture is milder than ordinary marijuana edibles, still contain psychoactive compounds,
meaning you should consume them responsibly and in moderation.
What Are Delta 8 Edibles?
All of the classic marijuana edibles also come in delta 8 form! Delta 8 itself comes solely in derivative form, but particular strains and flowers of cannabis are incredibly rich in delta 8.
Some of the most common Delta 8 Edibles are:
Teas
Juices
Gummy bears
Cupcakes
Brownies
Chewables
Hard candies
Cereal treats
Crispies
Chocolates
Depending on the type of edible in question, a different form of Delta 8 will be used. Delta 8 shatter is the standard for candies, whereas, for baked goods, most people will use a Delta 8 rich flower.
How Do Delta 8 Edibles Work?
Delta 8 Edibles work just like any other cannabis edibles, but with a couple of differences. The first thing you'll want to take note of is the type of edible you're going for. Candies, gummies, and brownies are the most popular edibles, and all will have a slightly different effect on you.
The effect will depend on the type of edible, but more importantly, what concentration of Delta 8 is in the edible, and what other ingredients are in it. Some ingredients might augment the effects of Delta 8, while some might stint them to an extent.
Delta 8 is a relatively light alternative to delta 9, meaning its effects, while milder, are also slightly less prominent. This can be a bad thing, as it might make you consume more than you need.
While Delta 8 isn't known for causing anxiety or sedation, consuming too much of it might impair your judgment, your motor functions and lead to confusion.
Remember, Delta 8 takes some time to kick in, so consume it with caution and always be responsible when consuming cannabis in any way, shape, or form.
Top 3 Delta 8 Edibles Vendors in 2021
To help you get the best stuff on the market, we've assembled a list of our five fantastic vendors that sell a wide range of top-shelf Delta 8 edibles.
8Delta8
8Delta8 is a relatively well-known name in the D8 world, and that's primarily thanks to their fantastic line of products. 8Delta8 was one of the first vendors to pop up in the United States and has ticked all of the boxes a vendor should when it comes to quality control.
Based in Loveland, Colorado – 8Delta8 farms produce top-shelf cannabis products, all of which come in a wide range of types, shapes, and sizes. On their website, you can find practically anything you're looking for, ranging from CBD cartridges to some of the tastiest edibles on the market.
What makes Delta 8 THC (or Delta 8 Tetrahydrocannabinol) products unique is their constituency. All of the products offered on the website are made in-house and sourced from 8Delta8s farms. All of the products on 8Delta8 pass through rigorous third-party laboratory testing to ensure that every batch is up to the highest quality standard.
You can view the independent reports on 8 Delta 8s quality on the laboratory's website. When it comes to discounts, deals, and sales, 8Delta8 is pretty normal and offers relatively frequent and modest discounts.
There are a lot of edibles on 8Delta8, but most of them are candies and sweets – so if you don't have a sweet tooth, you might want to go for the flower or the vape oil.
If you do have a craving for something sweet, you might want to take a look at the Delta 8 Green Grape Gummies, which are our favorite products on the website.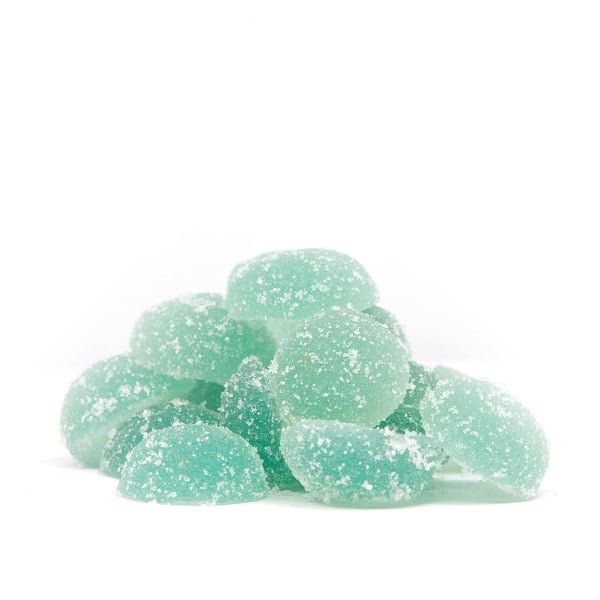 These gummies come with a relatively high concentration of Delta 8, all while packing the grape flavor punch that you truly can't prepare for. These gummies are made out of the finest industrial hemp, contain no GMO, and, best of all, they're available in huge quantities.
If grape gummies aren't really your schtick, you might want to opt for the peach rings. The peach rings are just like the little peach gummies you've had as a kid; they just contain a lot of Delta 8 to make the experience of consuming them that much more enjoyable.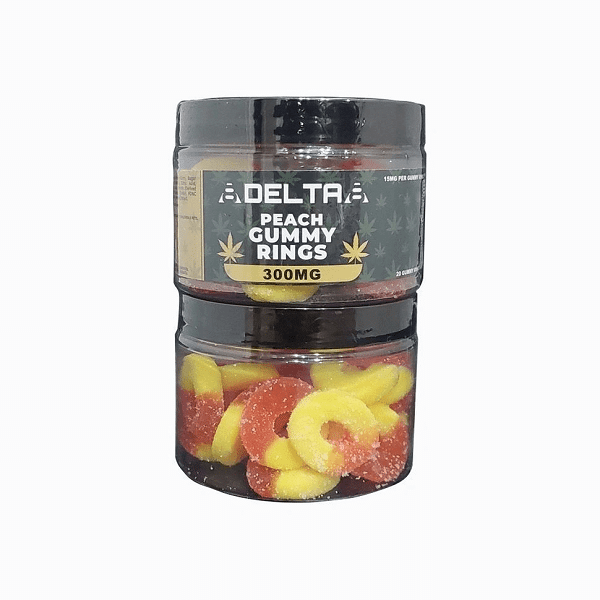 One thing that does come in handy is the free shipping option on this website, which becomes available after you purchase products for a total of $100 or more, which is pretty easy to do considering just how many great products are available.
Plain Jane
Plain Jane is a Delta 8 manufacturer and retailer. That's all but plain if you ask us. If you've ever liked the comfort of shopping at an Etsy-based store but are looking for some excellent D8 products – Plain jane is the place to be.
Now, the second you take a look at their delta eight product line, you might discover something unusual – unlike most of the things we like to list in these articles, Plain Jane has a minimal selection of thc delta 8 products.
This is one of those situations where quality significantly outranks quantity by a considerable margin. Plain Jane manufactures all of the products sold on the Plain Jane website – and while they provide independent lab testing for their products, most of them have been tested by consumers as well.
Almost every product on Plain Jane is highly rated for its potency, quality, and price – as Plain Jane is one of the more affordable D8 retailers on the market.
They categorize their products based on the effect, so whether you're looking for something to chill you out or something to pump you up – you can probably find it on Plain Jane.
Another exciting thing about this retailer is their gummies, which come in berry, grape, and lemon flavors. These are highly reviewed for a reason, as they are some of the best D8 gummies on the market, hands down.
There aren't any coupon codes or discounts on Plain Jane, but that's okay – the sheer quality of their products more than make up for it.
Plain Jane offers free shipping domestically on orders that are over $30, which is fantastic since the packages arrive 1-3 business days after you order them.
Industrial Hemp Farms
Industrial Hemp Farms is one of the best-known names in the world of Delta 8, and for a good reason. They have a massive range of fantastic products, great reviews both by independent laboratories and consumers, and have served the community for a long, long time.
Industrial Hemp Farms has an arguably unbeatable selection of products for you to choose from, ranging from gummies to sweeties. Yet another Colorado-based farm and dispensary, Industrial Hemp Farms, has been around for almost as much as marijuana has been legal and has been serving the community with outstanding products at really affordable prices.
The affordability of Industrial Hemp Farms products makes them so attractive, as it doesn't leave anyone or anything out – everything is made from scratch, on the spot, it adheres to the top quality standards, and it's affordable – what more could you want?
Industrial Hemp Farms has the most extensive selection of edibles, and just like the previous two additions on our list, the majority is made up of gummies. Our favorite gummies on Industrial Hemp Farm are the Delta 8 Pyramid Gummies that come in Watermelon, Green Apple, Pom Lemonade, and Blue Razz flavors.
Set aside the fact that these gummies are shaped into pyramids, which makes them more fun than most other gummies, the flavor profiles of these gummies are insane. All of them have a distinct, natural, deep flavor that really makes them stand out among the sea of other D8 gummies on the market.
If you're looking to freshen up your breath without freshening up your blood sugar, you might want to opt for some outstanding D8 mints rather than gummies.
Well, if you are looking for more, you'll be delighted to know that Industrial Hemp farm is known for its aisles, discounts, and coupons. They also have the 'fire sale' section, in which you can find products at massive price cuts. Industrial Hemp Farm has no free shipping, but they offer points on credit cards and same-day shipping.
Delta 8 Vendor Quality Checklist
Before you opt for a vendor, you should make sure that they're legit. We've given you five fantastic options that pass through our rigorous quality standards – but if you want to make your own choice, here are a couple of things to look out for.
Selection
A top-shelf vendor shouldn't have a handful of products. The beauty of cannabis is that it can be made into virtually anything, meaning that a top-shelf vendor should have a broad selection of  Delta 8 products for your choosing.
Proof of origin
Delta 8, just like any other cannabis-related product, can be high or low in quality. By far, the best way to find the quality of any product before you actually buy it is to seek out its origins. Delta 8 should always be sourced from regulated farms that carry all the necessary quality certifications. No certification – no purchase.
Quality assurance
If a vendor truly cares about their products, they'll get them lab tested. Independent lab testing can show you how much Delta 8 is in any product and just how good that product is. It would be best if you always looked for independent lab testing results as that's the best way to know what you're buying before you buy it.
In Conclusion
Whatever vendor you go with, it's always essential to get the best stuff out there, and if you go to the five fantastic vendors mentioned in this article, we can assure you that you'll be getting the best of the best.
Keep in mind that Delta 8 edibles, while milder than ordinary marijuana edibles, still contain psychoactive compounds, meaning you should consume them responsibly and in moderation.