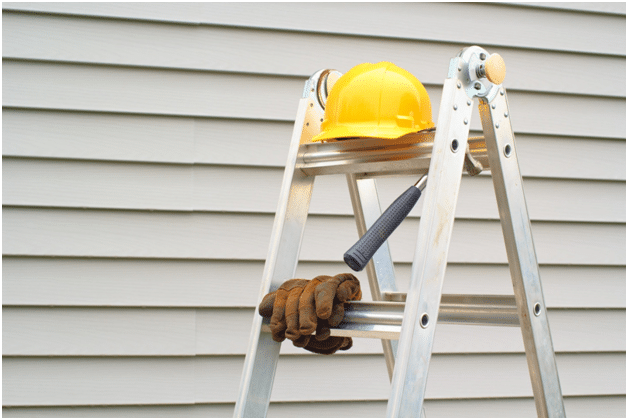 What if your home's exterior didn't require maintenance?
Sound too good to be true? Well, it isn't!
Homeowners around the world have discovered the numerous benefits of low-maintenance siding. This type of siding can reduce your workload, saving you time and money while also increasing your home's curb appeal.
If you're already sold on the idea of switching up your exterior, let's look at all the different types of low-maintenance siding available.
Metal Siding
Metal siding is mainly made up of vinyl or aluminum, making it one of the most durable and water-resistant siding options. It can also be used to create a sleek, modern look for a home or business.
Consider the climate of your area, the elements your property will be exposed to, and the amount of care and maintenance you're willing to commit to. If your property is directly exposed to rain and snow, vinyl siding may be a better option since it is less likely to break, dent, or chip than aluminum siding.
Vinyl Siding
It is a lightweight, durable material that resists fading and has looked great for years. Vinyl siding comes in a variety of styles, including panels, shakes, clapboards, and trim. It is also available in a range of colors and textures, allowing you to customize your home's exterior.
It is also easy to clean and requires minimal upkeep. When selecting vinyl siding, pay attention to the thickness of the material, which should provide better insulation.
Brick Siding
It is extremely long-lasting, reliable, and sturdy, which means once it has been installed, it can often last decades. It has different textures and colors, providing you with options that best fit the aesthetic of your home.
Brick siding tends to require little to no upkeep, and it is extremely resistant to all weather conditions, making it a perfect choice for coastal areas. It is also a great fire and pest resistance option.
Wood Siding
Wood siding is esthetically pleasing as it can look quite natural and boasts a range of colors, textures, and shapes. It is also price competitive and often made from sustainable wood sources. The main downside is susceptibility to pest damage and fading when exposed to harsh weather.
To select the best option, the homeowner can consider several factors, such as cost, desired look, maintenance requirements, and the location of the home. Homeowners should also check for evidence of rot and other damage during the selection process.
Stucco Siding
Stucco is created from an age-old mixture of Portland cement, sand, lime, and water and can be enhanced with pigments to achieve the desired color. Stucco is incredibly durable and water-resistant, making it an ideal candidate for low-maintenance siding.
However, one downside is that stucco requires a professional contractor for installation because it needs to be applied in layers. To ensure you make the best selection for your home, find expert siding contractors today.
Choosing the Best Low-Maintenance Siding
Overall, low-maintenance siding can be an excellent solution for creating a beautiful exterior finish with minimal upkeep. With a wide array of answers to choose from, you can find the best option that suits your style and budget.
Need a professional opinion? Get in touch with a contractor today to discuss options and get started on your siding project.
Did you find this article helpful? Then be sure to visit our site and read the rest of our blog.