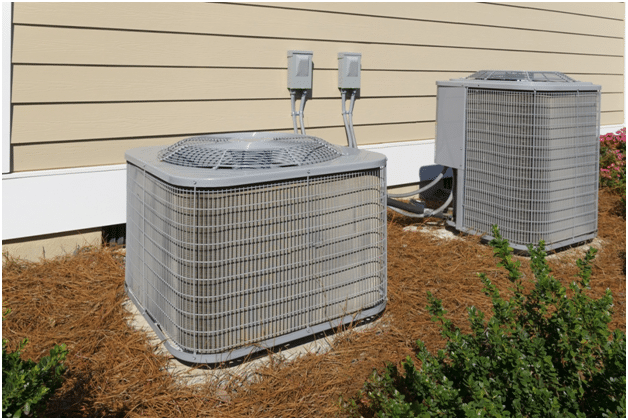 Is your current HVAC unit on its last legs? Or you need an HVAC unit in the first place.
Whatever the case, you must consider what to buy when picking up new equipment. The last thing you need when trawling through a dozen or so listings is to save your time and money. That's why this short article is here, helping you cut through the hyperbole and deliver the cold hard facts on HVAC equipment.
Read on for a rundown of what you need to know before buying.
Know the Specifications
Knowing the specifications of the HVAC equipment you need is crucial when buying it. HVAC technicians need to consider the equipment's heating and cooling capacities. You must also check efficiency ratings, fuel type, compatibility with existing systems, and size.
Understanding these specifications can help you identify the equipment that will work best for your customers' needs. If you install HVAC equipment in a large commercial building, you must choose a system with a high heating and cooling capacity. In contrast, installing equipment in a small residential space may require a minor system with lower heating and cooling capacities.
Choose the Right Brand 
Choosing the right brand is an important factor to consider when purchasing HVAC equipment. Reputable brands in the industry include Carrier, Lennox, Trane, and Goodman. Researching and comparing different brands can help you identify which one suits your needs.
The right brand can provide benefits such as reliable and durable equipment, technical support, and warranty coverage. Choosing a well-known brand can build trust with your customers. They are more likely to invest in HVAC equipment from a reputable company.
Evaluate the Energy Efficiency 
Energy efficiency is essential when choosing HVAC equipment. It would help to choose equipment with a high Seasonal Energy Efficiency Ratio (SEER) rating. It means it consumes less energy to cool or heat a space.
This can save your customers money on energy bills. It also helps the environment by reducing carbon emissions.
Consider the Warranty
The warranty is an important factor to consider when purchasing HVAC equipment. You need to ensure that the equipment has a warranty that covers any defects or issues that may arise during the warranty period. This can save you and your customers a lot of money on repairs or replacement costs.
Check for Rebates and Incentives
There are many rebates and incentives available for HVAC equipment purchases. You need to research and find out which rebates and incentives are available in your area. This can help you save money on equipment costs and encourage your customers to invest in energy-efficient HVAC tools.
Purchase From a Reputable Supplier
It is crucial to purchase HVAC equipment and tools from a reputable supplier, like the vacuum pump on this site. A reputable supplier can offer quality equipment, technical support, and warranty coverage. You can also enjoy discounts and other incentives when you buy from a reputable supplier.
Consider Buying HVAC Equipment Today
This guide provides a comprehensive overview of the crucial aspects to consider when buying HVAC equipment. From selecting the right brand and product for your needs to understanding your building's environmental conditions and even the regulations governing your purchase, you now have the essential knowledge to buy HVAC equipment supplies confidently.
Get started today and start making the best choices for your HVAC system.
Do you want to find more helpful info? Check out more of our guides on our blog today!