Customer relationship management (CRM) is a service that manages the interaction and relationship between a business and its customers. It's a more efficient and productive alternative than manually managing the customers. The objective is simple: stay connected to customers, manage business relationships, and improve profitability.
In the past, simple CRM services used to cater to only one objective–sales. But now they went above and beyond to cater to more departments in your company such as marketing, IT, commerce, and customer support.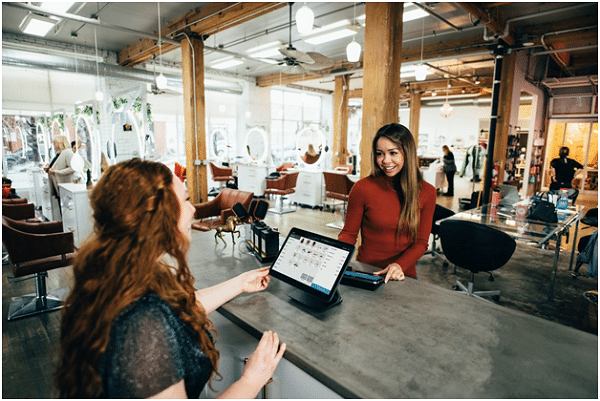 Let's look at the functions CRM play in digital marketing.
1. Managing Customer Database
Data has become the most practical asset for a business. And with that, it has become challenging to keep a database that's updated with the latest information. As the customers connect with your company through various platforms, it has become a necessity to employ CRM to do the job. Simple CRM services can update information about clients and help every department cater to their needs.
Coordination between the marketing team and the sales team can be a great example.
Once a lead has entered the sales funnel through marketing channels, it's expected that a sales representative will reach them. Following the call, your sales team will gather a plethora of information about the prospect and an appointment to proceed with the demo.
If a second representative–ignorant of the latest status–reaches out again, the whole personalization scenario breaks down and the prospect falls out of the funnel.
Customer database management systems are also helpful in managing customer interactions.
2. Managing Customer Interaction
Your customers can engage you through different channels. Forcing each customer to follow a single mode of communication to interact with you isn't optimal. Half of your customers might be comfortable with emails, the other half might incline toward calls. Your CRM software should be able to track each of them separately and update the database on the interactions in real-time for a more personalized experience.
Suppose you are a dealership that sells electric vehicles. If your company has integrated a simple CRM, you'll be kept in the loop about each customer and their preference. And when a customer arrives for a test drive, you'll already be notified about their liking and the car or scooter they're interested in. These customer interactions help facilitate sales and grow customer confidence.
If a set of your customers are dissatisfied with the quality of your service, CRM software helps in that aspect too. If your team is in customer recovery mode, CRM can help mediate the issue with the enriched data available in the system.
3. Lead Management
Lead management is probably the best function that CRM offers. It has been talked about a lot in the past and nowadays we often associate both of them together. Whenever a scaling company thinks about a centralized solution that will help them track leads in the funnel and help secure the sales, they think about CRM services.
A lot of components are considered in a lead management system. Such as
Information gathering
Email campaigns
Cold calling
Appointment schedules
Paid Campaign Metrics
Lead Scoring
Lead Categorization
And much more.
Imagine you've started a social media campaign to collect contact info.
The CRM software grabs the hundreds of entries and starts scoring and categorizing them with previously available data. It's in your best interest to call the best leads first while the desire is still hot. Your sales teams are notified about the most promising prospects to seal the deal with database management and customer interaction.
4. Referral Management
You've successfully considered a referral program for your product, and have decided to reward your loyal customers with cashback. But how are you going to decide who's going to be included in the program? How would you track the most loyal customers that might want to get rewards for their loyalty!?
Through CRM software.
Referral programs are nothing new. Referrals have always been an effective scaling strategy. But, with globalization, and the development of digital marketing strategies, manually managing the referrals have become almost impossible.
Because you can design email campaigns with simple CRM, you can employ them to choose and invite the top customers to the program. After a week, the CRM software will send follow-up emails to the customers that haven't replied to the emails yet.
Once you've customers on board with the program, your CRM software will create an accessible profile for each of them to understand the reward system and which level they are in.
The best part of the referral system is that you don't need to introduce your product to prospects. Your referrer would have already done that.
5. Campaign Personalization
In this competitive digital marketing environment, personalization has proven to be the key to success.
Let's take the electric vehicle example again from scratch.
You are again the dealership that sells electric vehicles. A customer, claiming that they've booked a test drive, arrives.
Not having the faintest idea, you naturally ask them about their preferred vehicle. Now as they are required to state the same fact for the second time, they might even cancel the appointment and divert to your competitors. Resulting in failed sales and negative feedback.
But, if you've been notified through the CRM before their arrival, not only the vehicle, you could also be able to sell some accessories with it.
6. Feedback Management
It's a tragedy if you aren't using your positive customer feedback to market yourself, and not acting upon the negative ones. As important as positive feedbacks are, negative feedbacks are equally critical to understanding how you can improve your product and get the customers back.
With a CRM, you can automate the feedback process to reach every customer before they get the chance to reach to social media or other public forums to post their grievance. But that's only the surface. Your simple CRM software sends a promising email to the customers that their issue has been addressed and will be taken care of. The CRM can also remind you to follow up when the issue has been resolved.
The Bottom Line
CRM software plays a huge function in digital marketing. From managing leads to managing feedback, from managing customer interaction to keeping customer databases, CRM software has proven its worth for small businesses.