When you overhear someone talking about the one thing you are excited about, do you jump in? Do you feel the need to tell them more than they know? Well, we can confidently say you are a nerd. You should be proud of it because no other person shows this kind of enthusiasm. And to embrace this special nerdiness, we suggest you put on the right pair of eyeglasses.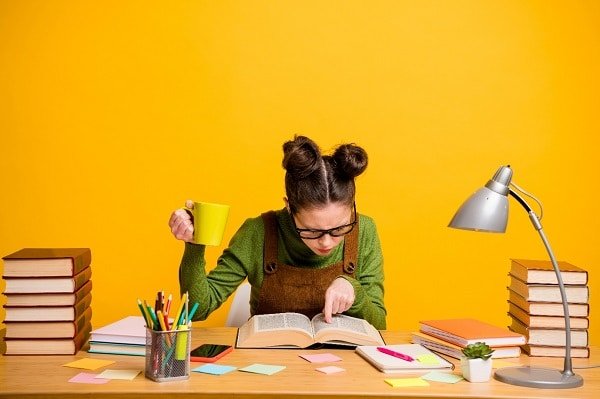 We are emphasizing eyeglasses because they rest on our faces. They happen to be one of the most looked-at aspects of your whole being. So naturally, people will be drawn to look at the kind of eyeglasses you sport. If you have the wrong pair of eyeglasses on you, you will invite unwanted judgment and criticism. On other hand, a beautiful pair of girl's glasses can make people look at you in amazement. So do not be lenient when it comes to choosing the pair of eyeglasses for you. And to aid you with this shopping process, we have some recommendations. Here, check them out!
The Movie-Star Fashion
One way to shed your serious and nerdy look is to go for fashionable accessories that make you look bold and fearless. One such fashion accessory is the aviator-shaped eyeglasses. The thin wire-framed look and the big lens lend these glasses a commanding allure. It has a dynamic appearance.
These glasses have been enjoying popularity throughout the years. Yes, it has a history. It was introduced in the 1930s and quickly picked fascination from celebrities and the common public. If you need proof, ask anyone about the iconic Tom Cruise glasses from Top Gun. Now if you like that badass persona, then you should get this eyeglass. Within the blink of an eye, you will look far cooler and also trendy.
The Attractive Professor Look
 If you are proud of the fact that you are a nerd, then we have the perfect recommendation for you to show it off: Square rimmed eyeglasses. The bold outline of the frames gives you a serious and intellectual touch. It mirrors the serious passion you have for your work and the things you love. This kind of look will also make people gravitate towards you since intelligence has always been considered a sexy trait. We know you are already intelligent and smart, but we do advocate that you show it off to the world.
The Charming Outlier
 Nerds have always been considered misfits and outliers. The reason being that you cannot follow the same trend as everyone else and hope to change the world. For that to happen, you need to have an out-of-the-box imagination. You need to have daring creativity. And if that is you, then these purple cat-eye eyeglasses will look good on you. Because purple embodies what it means to be different and yet be a commanding figure. Now the question remains: Are you confident to pull off this unique pair of eyeglasses?
Sport a Youthful Tenderness
Harry Potter's boyish charm made him into one of the most likable characters in cinema history. And this is partly because of his round eyeglasses. It provided him with a softness and warmth, as compared to the outlandish bravado that other fashionable eyeglasses flaunt. And this is true for all round eyeglasses. So, if you want to capitalize on your nerdy persona, you can make yourself look warm, friendly, and non-judgmental with these round-rimmed eyeglasses. Besides, the bold outline of the frames will make sure you do not lose your intelligent appearance.
Buy Smart-looking Eyeglasses From a Smart Brand
We cannot stress enough the importance of buying a pair of eyeglasses from the right and trustworthy brand. This is because you will receive a high-quality product and the protection from any kind of manufacturing defects or damage. Fastrack happens to be a brand that does all of this. If you enjoyed the eyeglasses on the list, then you will find even more dazzling offerings on the official Fastrack website. Go, check them out – now!