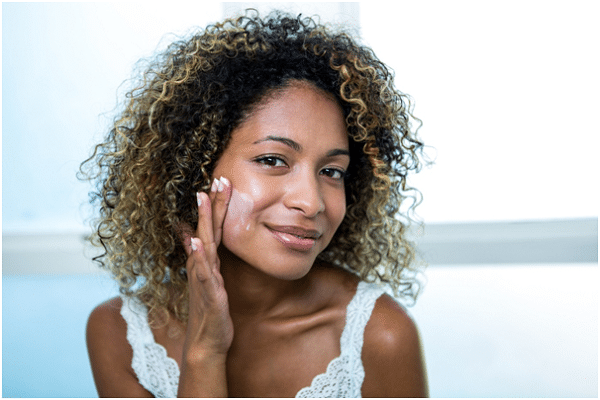 Are you aware of your skin type?
The most common skin types include oily, dry, sensitive, combination, and normal. Aloki Skin Townsville says the overarching benefit of learning about your skin type is that ensures you follow an appropriate skincare routine. After all, using improper skincare products could end up irritating your skin.
Below, we listed seven benefits of knowing your skin type. Continue reading to discover why knowing your skin type is more important than you think.
Get a clean facial and beautiful look at face care clinic now.
1. Take Better Care of Your Skin
The most significant reason to learn about your skin type is to take care of it better. Because everyone has varying skin types, it is never enough to follow a random skincare routine. Remember, certain skin types thrive more when you do specific practices.
For example, you learn you have a combination skin type. You will never find self-care products marketing to people with combination skin types. However, you can search the internet on how to maintain your specific skin types.
2. Pick the Right Skincare Products
When you buy skincare items, skincare brands offer different versions. Some are for dry skin, while others are for oily skin. A lot of people make the mistake of disregarding these variations and picking a random bottle.
For people with oily skin, buy foaming cleansers, oil-absorbent clay masks, and oil-free moisturizers. If you have sensitive skin, get gentle cleansers and products with botanical oils with actives.
The same applies to what you put on your face, like cloth masks, face veils, and sleep masks. When you have sensitive skin, buy high-quality silk sleep masks. Consider replacing your pillows or pillow covers with silk ones, too.
3. Choose Effective Skin Treatment
Did you know one in four people in the United States has a skin disease? Skin diseases are common occurrences, making it easy to forget your skin type. Like skincare products, your skin type needs specific treatments to heal.
Discover your skin type to better recover after a rash, infection, or disease. Find a treatment best suited for your needs and conditions. It allows you to make the most out of your ointments, lotions, and other treatments.
A good home treatment option for rashes when you have sensitive skin is oats. They are effective because they enhance your skin barrier aside from alleviating the symptoms. Regardless, consider testing a small part before applying it to the rest of the affected area.
4. Create a Better and Smarter Skincare Routine
If you don't know your skin type, it can be tricky to improve your skin health. For example, when you use the wrong products, it causes various skin illnesses. Some people copy another person's skincare routine without checking whether they have the same skin type.
Meanwhile, if you know your skin type, you gain an advantage. As mentioned above, your skin type serves as the basis for your product preferences. It also changes your skincare routine and how you protect your skin.
Are you the type to follow influencers and their skincare routines? At least do your homework and research to determine whether their skin type matches yours. This way, you keep yourself from copying damaging or ineffective skincare habits.
5. Change Your Lifestyle to Fit Your Skin Type
Are you washing or showering with hot water often? This habit can be helpful for some skin types, but not all. After discovering your skin type, you can learn proper lifestyle choices to improve and care for yourself.
For example, you have an oily skin type. To get rid of the oil, avoid moisturizers and too much toner. These practices are suitable for other skin types, but they do more harm than good for your skin.
Understanding your skin type and how it works lets you learn what to lessen. For example, some skin types require you to avoid washing often or skipping the moisturizer.
6. Change Your Skin Type
A person can change their skin type, thanks to a few factors. These include:
Your menstrual cycle
Hormones
The environment and climate
Diet
Age
Your skincare routine
Stress levels
Health-related issues
These changes can be minor and temporary. In some cases, they are significant, permanent, and for the better. Never lose hope when your skin type worsens, since you can still restore it to its former condition.
For example, your natural skin type is normal. However, you had a lot of stress, sleep deprivation, medication shifts, and unhealthy foods in the past year. As a result, your skin becomes oily and prone to acne.
If you want to shift your skin type back to normal, change your diet and reduce stress. You could also get alternative medications that could help this shift occur. If you want to be sure about the process, consult a dermatologist about shifting your skin type.
7. You Learn About the Necessary Precautions to Protect Your Skin
After changing your skin health or type for the better, your next goal is to maintain it. The final benefit of knowing your skin type is you also learn how to protect it. It also applies even when you never had a skin type shift or already have good skin.
For instance, the methods of protecting sensitive skin are to stay out of the sun without sunblock and avoid irritants. You also become more careful with the products you use. The awareness will ensure your skin thrives in the long run.
Learn About Your Skin Type Now
Learning about your skin type goes beyond learning whether you should use more products or avoid them. It is the first step to determine your skincare routine and lifestyle. Observe your skin and how it reacts to various outside factors to get an idea.
However, doing everything on your own can only get you so far. Consider visiting a dermatologist to ensure proper classification. Ensure their reputability by checking their online reviews.
Did you find this guide helpful? If so, consider reading our other posts today.