Introduction
Californian RV resorts are specially and uniquely characterized by their exotic palm trees, celebrity sightings, and exquisite wines. National parks such as Death Valley and Yosemite are also sights to behold in the luxurious Californian RV Resorts.  Many have sought to get rental rvs in california just so that they can experience these certified five-star resorts for themselves. They are equipped with excellent amenities and never-ending activities to ensure that you have the best and the most comfortable time there. From cabanas to swimming pools and hot tubs — everything luxurious that you can think of is available at Californian RV resorts. Visiting the premium clubhouses, the excellent amenities and fantastic restaurants make the experience one of a kind.
In this list, we share 10 of the best RV resorts located in California that you can consider when planning your next luxury trip!
Marina Dunes
Located in Monterey Bay with access to a variety of wineries, this RV park has everything you need for a luxurious trip. This premier RV beach resort has lots of amenities for you to enjoy, including an onsite store, clubhouse, and a well-equipped gym.
If you'd like to explore further, you can opt for a stroll along the Marina State Beach or grab your hiking boots for a hike at Fort Ord Dunes State Park. Moreover, Marina Dunes RV Park is only a stone's throw away from the aquarium if you would like to visit some aqua life.
Cava Robles
If you're looking for the perfect place for your next glamping trip, Cava Robles is the place to be. Tucked away in the wineries, this five-star resort near the Pacific Coast has top-notch amenities from pools to hot tubs and even a park for man's best friend. If you're not already convinced, this resort caters to all demographics, with wine tasting for those of age and a spray pool for children. There is also a hiking trail and restaurant within the resort.
Paradise By The Sea
At Paradise by the Sea, you're sure to experience paradise at this Southern Californian beach RV resort. A perfect summer vacation resort to enjoy the sun and sand. You'll be able to explore coastal towns that are a stone's throw away, go to family-friendly theme parks, or if you just want a chill and relaxing time you can stay in visit the heated dipping pool at the resort.
Just 90 miles away from LAX, this spot is great for RV rentals and it's a great place if you are flying in as you can rent an RV, and enjoy your glamping trip.
Motorcoach Country Club
This luxurious country club in California came in first on USA Today's Best Luxury Resorts list. Motorcoach Country Club can accommodate bigger motorhomes that are 30' and larger. There's a never-ending list of amenities and features that you have access to at this Country Club — you can go golfing or dine in the private restaurant and even go on a cruise and watch the sunset. Your phone gallery is sure to be filled with Instagram-worthy pictures by the end of your trip.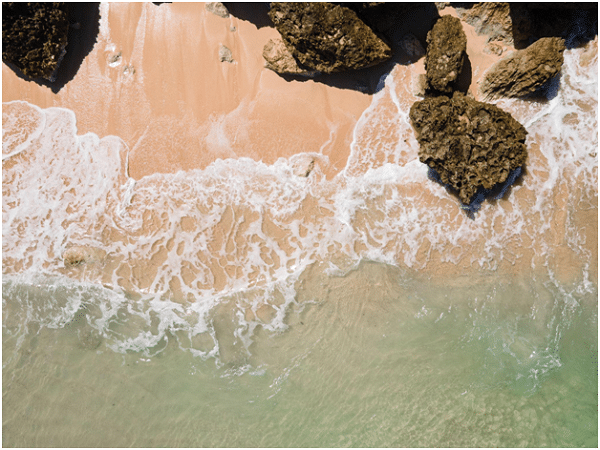 Newport Dunes
This Waterfront Resort is located at Newport Beach and is known for its beachfront RV sites. As soon as you step out of your RV, you'll be greeted by the soft sands of Californian beaches. This resort features an endless list of unique experiences for guests you can take a dip in the hydrotherapy pools, participate in water sports, dine by the water, and is home to a huge water park.
The Springs at Borrego
Situated in the beautiful Anza-Borrego Desert, California's biggest state park, this resort is the best place to choose if you are an avid hiker or off-roader. It's a luxurious basecamp for all things outdoors. At this resort, it's endless sunshine and smiles, so say goodbye to winter blues. Not to mention, stargazing will definitely make your itinerary at this place as it is home to the only globally recognized "Dark Sky" — Borrego's fantastic astronomy park is sure to wow you. 
Carmel by the River
This resort is a boutique RV park, for those who are looking for an unforgettable glamping trip. Nestled right in the gorgeous natural landscape of Carmel Valley, this RV resort is pet-friendly. You can explore the Monterey Peninsula when you choose to stay at Carmel by the River RV Park.
Pechanga Resort and Casino
At this RV resort, there's a variety of luxury RV sites for you to pick from. You might think you're in Vegas with all the thrilling activities available at this Californian resort. You'll have the liberty to pick the perfect RV for your needs. You can opt for a normal deluxe site or you can upgrade to an elite site. If you splash out on an elite site, you can enjoy the lush grassy area complete with a picnic table, a built-in barbeque, and even a pavilion! 
Bonelli Bluffs
Bonelli Bluffs RV Resort and Campground used to be known as East Shore is located in the South of California. This resort is super popular as it is one of the best RV campgrounds by the lake in Los Angeles County. The amenities available at this resort include two gorgeous pools, a park by the beach, outdoor barbeque pits, and many family-friendly activities — you can even rent fishing equipment! This camping ground is also near many landmarks in San Dimas.
Escondido
This RV resort is known as one of California's most premium RV resorts. It is surrounded by citrus and avocado groves, with stunning landscaping in the middle of a quaint rural community, this RV resort has many amazing sights to offer. Even if you are not in town, you can still enjoy what San Diego has to offer. Resort-quality amenities, a heated pool, and a dog park are also available at this resort for you to enjoy at your own pace.
Conclusion
With all these amazing options available, it must be difficult to decide on the place for your perfect summer getaway. We recommend looking at the activities in the area surrounding the resorts and plan your trip from there. With all the things to do in California and sights to enjoy, you're bound to come back again, so don't worry about missing out on anything!