Top HBO Series You Can Enjoy on Vacation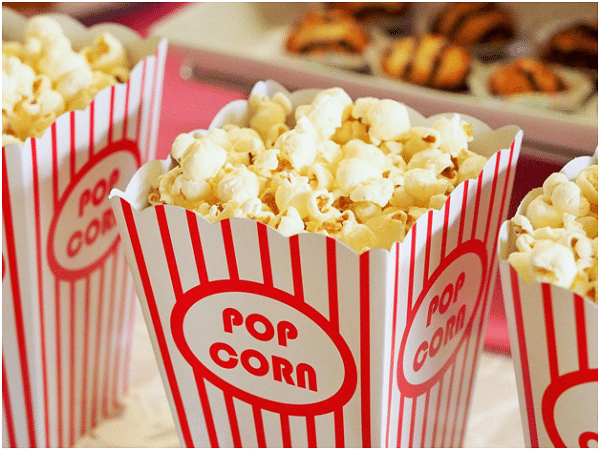 House of the Dragon
Genre: Drama, Action, Fantasy
Seasons: 1
Cast:
⦁ Paddy Considine as King Viserys
⦁ Emma D'Arcy as Princess & Queen Rhaenyra Targaryen
⦁ Matt Smith as Prince & Prince Consort Daemon Targaryen
⦁ Olivia Cooke as Queen Alicent Hightower
⦁ Rhys Ifans as Ser Otto Hightower
⦁ Steve Toussaint as Lord Corlys Velaryon
House of the Dragon is one of the most entertaining series and prequel to Game of Thrones, It takes us back almost 200 years. And those years were the glory days of House Targaryen in Westeros' history.
If you watched the Series Game of Thrones, you would recall Daenerys Targaryen, the Mother of Dragons. You can also remember her attempt to reclaim the Iron Throne. This series is about her Targaryen house.
The series is about the family that ruled Westeros before the "Dance of the Dragons," a civil conflict that led to the throne's fall.
Soon after King Viserys I Targaryen died, a civil war broke out. The battle was between Princess Rhaenyra Targaryen and Prince Aegon II Targaryen.
Other houses, including the House of Stark, which served as the main focus of Game of Thrones, and the House of Lannister, joined either side as the conflict tore apart the kingdom of Westeros.
The king's firstborn child, Rhaenyra, of "pure Valyrian blood," felt she needed to do something to strengthen her claim to the iron throne. So she decided to wed Prince Daemon Targaryen, her uncle and the king's brother, who is also a viable successor.
With so much drama in this show, it is one of the perfect series to watch while you're on vacation.
If you are searching for a beneficial subscription to watch series, Yes, you can benefit from taking a subscription on AT&T U-verse tv packages .
With this plan, you can watch any HBO series of your choice. Here are some of the things you get to enjoy with the AT&T family plan:
⦁ The plan is very affordable.
⦁ It offers unlimited messaging, calls, and chats.
⦁ It offers up to 15GB on your wireless hotspot.
⦁ It also gives your quick access to 5G.
⦁ It Is easy to set up.
The White Lotus 
Genre: Comedy-drama, Anthology
Seasons: 2
Cast: 
⦁ Brittany O'Grady as Paula
⦁ Alexandra Daddario as Rachel Patton
⦁ Jake Lacy as Shane Patton
⦁ Jennifer Coolidge as Tanya McQuoid
⦁ Murray Bartlett as Armond
⦁ Molly Shannon as Kitty Patton
⦁ Natasha Rothwell as Belinda Lindsey
As you are going on vacation, "The White Lotus" is a perfect HBO series to get hooked up with.
The saying "Money is the greatest evil of all" is well-known and realistic. The short series "The White Lotus" turns it into a scary, revealing, incisive, and empathic setting. That has to do with an island full of rich people who are often very aware of how rare their air is.
The storyline is always precise and darkly humorous. The newest visitors to The White Lotus, a resort in a tropical setting in Hawaii, have arrived. Each visitor has a specific set of problems that the senior manager of the hotel and the spa manager thought they could handle. But, neither they nor the management, in particular, were ready for what these visitors would throw at them.
The Rehearsal
Genre: Docu-comedy
Seasons: 1
Cast:
⦁ Nathan Fielder
Imagine a TV program that is so deeply bizarre that the more you think about it, the less you understand what it is. The simple elements became more complicated as you dug deeper into them.
Have you ever felt anxious about an upcoming event and wished you could know every possible outcome in advance?
Wouldn't it be fantastic to erase all doubts about the unknown and predict every possible outcome? But the people lucky enough to be a part of this new HBO series, The Rehearsal, find themselves in this situation, even though it may not be an option for most of us.
In the pilot, Fielder assists a man in getting ready to confess to a friend and creates a precise reproduction of the bar where they're going to meet.
After preparing for any odd scenario that could arise, we see how the actual conversation between the two friends unfolds. The rehearsal should spend some time on your screen since it is bizarre and very fascinating.
Succession
Genre: Comedy-drama, Satire, Family drama
Seasons: 3
Cast:
⦁ Brian Cox as Logan Roy
⦁ Hiam Abbass as Marcia Roy
⦁ Nicholas Braun as Greg Hirsch
⦁ Peter Friedman as Frank Vernon
⦁ Culkin as Roman Roy
Succession depicts the Roy family's daily activities. They are in charge of the world's largest media and entertainment firm. Logan Roy, the father, is rich and scary and governs over his four children.
His children are dumb Connor, diligent Kendall, clever Shiv, and wisecracking Roman, all raised with an iron fist. And each day, the brothers fight for who will take over the family business.
However, their father, Logan Roy, intends to choose Kendall as the new leader of their media and entertainment empire. But due to certain tragic events, the empire suffered great losses. As a result, the Roy siblings must work hard to keep the company running.
Bottom Line
HBO's series are some of the most popular television shows. If you're a fan of the network, you may be wondering how you can watch your favorite series while you're on vacation.
If you're looking for a way to enjoy your vacation, AT&T's U-verse provides HBO subscription for 3 months in a special package with 300+ channels.
AT&T's Family Plan allows you to watch the HBO series while you're away from home. The plan includes an HBO subscription, allowing you to access the network's shows and movies.
The Family Plan also includes a DVR, so you can record your favorite series and watch them later.
You can also watch the HBO series on your mobile device with the AT&T app. As such, you can take your favorite shows with you wherever you go.
So, get a subscription plan today and catch up with the best and latest while you relax!