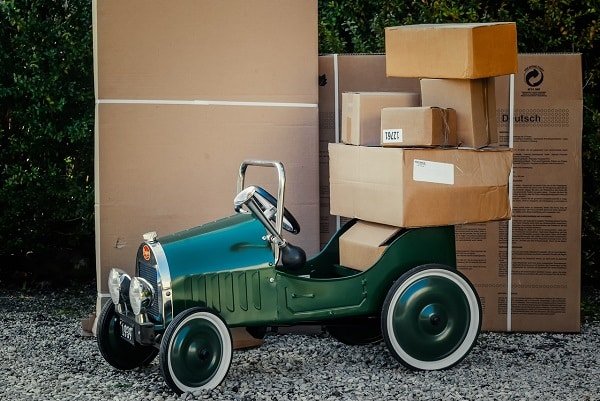 How do you make your business stand out? Many business owners are perplexed by this question. However, whether you're a small business or a big corporation, you need to stand apart. Companies must become more innovative in order to differentiate themselves from the competition as the market grows more competitive and more players enter. Many people are unaware that firms who engage in custom mailer packaging boxes save time and money in the process.
As the world of online shopping expands, the packaging in which your things are delivered is becoming extremely important. Custom packaging not only provides a competitive advantage for firms but can also save money.
Businesses can use custom packaging to differentiate themselves from the competition, increase brand recognition, and attract new consumers. Still not convinced? Continue reading.
1. Good first impression
Customers don't want to feel like they're just another face in the crowd. They want to feel connected with the brand they engage with.
Businesses that research top tips for commercial custom packaging and invest in it can create a more personal connection and add their own unique touch much more quickly. By giving your packaging great thought and effort, you can guarantee that your business makes a favourable first impression on customers and keeps them coming back for more. Including affordable extras like stickers or "Thank You" notes in your unique packaging helps your company stand out while also making the experience more memorable for customers.
Showing off packages online has increased enormously in today's era of social media and unboxing culture. When customers find your company's packaging appealing, they are more likely to share it with their family, friends and followers. Given the social media visibility you'll receive, this also acts as an extra marketing tool worth the price.
2. More money
Custom packaging is an excellent approach to not only save but also make money. You can specify the particular proportions that make for the ideal package-product fit with bespoke packaging. This implies avoiding squandering money on (a) overly big boxes and (b) additional packing materials to preserve your goods. Good product fits increase your attraction to customers, especially those who choose to buy from companies that invest in eco-friendly packaging. You can provide an eco-conscious product that stands out by using eco-friendly packing materials and eliminating waste and surplus resources. When consumers enjoy your packaging, they're more inclined to buy from you again and recommend you, which means more sales and revenue in your pocket.
3. Brand awareness
When you engage in bespoke packaging for your business, you are assisting in increasing your brand awareness. You can guarantee that everyone who receives your box knows it's from you by personalizing it with vivid and enticing colors, high-quality designs and logos.
This might involve combining your package with your brand's personality. Is your small business well-known for its wit? Use your most well-known words on the outside and inside of your packaging, as well as on accessories like product holders and packing tape. Is your small business known for its dedication to ecological sustainability? Incorporate this into the colours and graphic elements of your packaging.
By personalising your packaging to suit your brand, you're providing additional promotion that helps raise awareness of your small business and puts you in front of consumers' minds.
4. Improved protection
Giving clients a negative experience is one of the easiest ways to lose them. It should be a primary concern to ensure that your items are well-protected throughout transportation. Standard corrugated packaging is a one-size-fits-all solution that may or may not be the best fit for your items. You can wind up shipping out more replacements than you'd want, which not only hurts customer relations but also cuts into your profit margin.
You can pick the precise construction and additional protective packaging materials that fit your demands with bespoke corrugated packaging. If you want to be extra safe, you can use edge protection.
Custom packaging may also improve things like smell and moisture retention, as well as protect the contents from the environment and other harmful factors. Stretch film, strapping and bubble wrap are among the other measures.
5. Increase in sales
The better your packaging is, the better the consumer experience is, and the more it resonates with their values, the more likely you are to sell more. You'll have a devoted consumer base that believes in your items and is more inclined to return. Because it has the ability to promote sales, custom packaging is an investment that is well worth it. Furthermore, a positive first impression motivates clients to shop with you more frequently.
Customers will only return to you if they trust your items and appreciate their complete buying experience with you, especially if they have a lot of alternatives. Custom packaging matters a lot as you can improve your business by improving your packaging.
Wrapping up
As a business owner, you understand that your marketing and branding strategies are just as vital as the rest of your operations. This entails thinking about investments that will benefit your company. Custom packaging can help you save money on shipping expenses while also improving the experience of your customers. Custom packaging has a lot to offer, making it a win-win situation for both your company and your clients.
Although the initial investment may be overwhelming, if your goods could be supplied more effectively and you could benefit from the brand improvement, it may be worth it.
Author Bio:
Hi, I'm Eleena Wills. Being a writer and blogger, I strive to provide informative and valuable articles to people. With quality, constructive, and well-researched articles, one can make informed choices. I cover a wide range of topics, from home improvement to hair styling, Business,  Lifestyle and automotive. You can also follow me on Twitter & LinkedIn