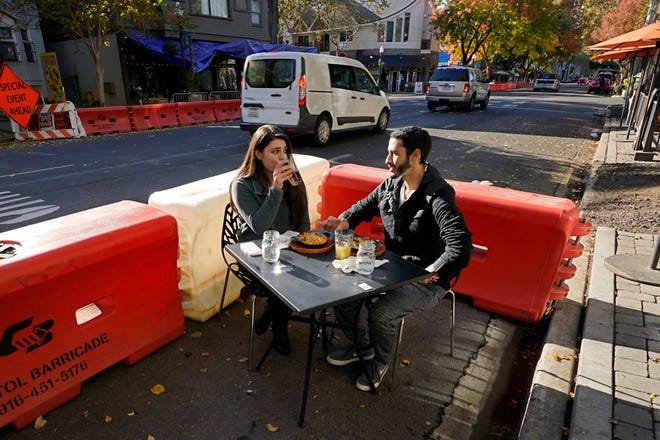 What we should do at this time isn't working good enough to stem the wintertime tide of recent coronavirus infections. To enhance mask putting on, we've either made masks mandatory or shamed people into putting on them. Efforts to enhance social distancing happen to be either theatrical or punitive. Supermarkets along with other retailers have marked spots 6 ft apart at checkout or on elevators but did little to make sure distancing elsewhere within the store. Colleges took a largely punitive approach by threatening students with suspension or expulsion for smashing the rules.
We have to allow it to be simpler to complete the best factor. What this means is providing people with incentives rather of scoldings or penalties.
Data on from Aids to vaccines to substance use disorders reveal that incentives work if they're done properly. First, the gain of the action or perhaps a behavior should be more than the perceived loss, also referred to as loss aversion. For instance, if a person feels like losing personal autonomy by putting on a mask, the motivation needs to exceed the actual or perceived loss. Next, support must come now and never as some possible future incentive, especially relevant within the culture of immediate gratification in the usa. Third, incentives must increase with time for individuals who've altered their behavior, reinforcing cumulative behavior change.
Hand out masks, prizes and discounts
What could incentives seem like? They must be tailored to specific places as well as for particular people, so they'll be different in various communities. Some states have previously laid the research with this.
The Massachusetts Bay Transportation Authority, for instance, announced it provides riders with masks, inside a program supported by Asics. This kind of program lowers the barrier to mask putting on and causes it to be simpler to follow along with guidance. Other companies combined with the condition and/or metropolitan areas should support free mask distribution at supermarkets, gasoline stations and stores – especially because it could keep everybody safe and keep the economy going during christmas.
Where else could such partnerships exist? Local companies could work with schools to supply prizes for college students or classes which have perfect mask putting on – such as the Pizza Hut Book It studying program – which may may also increase revenue for companies. Stores may also offer discounts on products to customers who put on masks when you shop and firms could offer additional vacation days to employees.
In Cody, Wyoming, the "Mask Up" campaign enters local companies that publish a photograph of the staff putting on masks right into a cash drawing. Metropolitan areas and towns, together with chambers of commerce, can similarly incentivize companies to inspire mask putting on by employees. Ultimately, the aim of these incentives would be to motivate people instead of discourage, anger or dissuade them.
In addition, we're all craving human interaction, particularly at the moment of the year if we are accustomed to seeing family and buddies. Telling individuals to "just say no" to socializing won't work. Therefore, we must let the creativity flow with space, beginning with colleges. As continues to be contended elsewhere, university students are likely to gather and host parties, whatever the effects. Rather of punishing students for hosting indoor parties, why don't you have local breweries sponsor outside parties where students can socialize (and drink) securely.
Beyond colleges, why don't you equip more side roads with heat lamps and tent canopies to transform them into pedestrian malls with outside restaurants and pubs, as has happened in other areas? Why don't you temporarily change licensing for food trucks or alcohol serving limitations to ensure that people can socialize securely outdoors?
Get creative with safe activities
With winter here, states up within the Northeast should purchase outside activities for example offering free admission to municipal skating rinks and subsidizing skate rentals. If this begins to snow, make possibilities in public places spaces for families with children to construct snowmen, have sleds offered at sledding hillsides or reduced-cost mix-country ski rental equipment offered at retailers like REI. Simply because it's cold doesn't mean we can't make more utilisation of the outdoors.