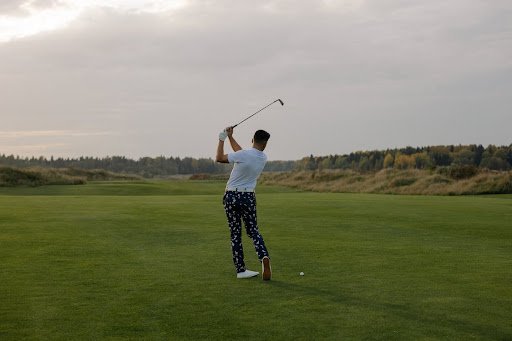 If your husband, father, brother, or a friend loves playing golf, the best way to motivate them is by spoiling them with gifts. A great gift should not only surprise them but should also help them enjoy their best game. So which gifts are perfect for them? 
Perfect gifts for golfers should be unique and creative. For instance, you can give them accessories that will help them enhance their golf-themed decor at home. Perfect gifts can also be accessories or additional gear for their best sport. Whichever option you pick, your gift should demonstrate your support for the game they love, golf. 
In this article, we share five suggestions of things you can use to spoil the golf enthusiast in your life. Read on to learn and prepare to surprise them one of these days. You do not need a big budget to get the best gifts for golfers. You only need great ideas. Here are some of the best you can try: 
1 A Pullover to Keep them Warm on the Green 
A classic pullover for the golf enthusiast in your life might be a perfect gift to consider. Remember that they need to be comfortable and ready to play in different conditions. Most importantly, they should look great when playing their favorite game. But why would a pullover be a perfect gift for them? Further, can you pick any pullovers out there and gift them?
To spoil and make him remember you for gifting them, get a warm pull over to let them play comfortably during chilly days. It should not, however, be a heavy one. Ideally, a perfect type would be light enough to put on during a nice day. A pullover that combines these features is thus the best for a golfer. You can always find such gifts from stores near you. 
2 DIY Golf Simulator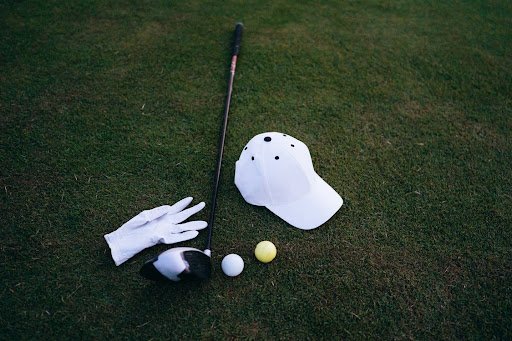 If you have a big budget for a golf gift for the golf enthusiast in your life, you can consider putting up a golf simulator. A few years ago, such could only be available in the most exclusive golf clubs and centers, possibly due to their high price. Thankfully, advancement in technology has contributed to a significant drop in price. You can thus put up one as a gift for him without blowing all your savings. 
A simulator will help them train and prepare to compete with their friends favorably. You will find a wide range of simulators. Some go for a few hundred dollars and others go for high prices. While price is essential, all you need is a simulator that works. To get such a type, you might have to seek expert advice. 
Since you want to make your gift a surprise, you might have to put up the simulator when he is away. So, prepare, seek advice, purchase the right equipment and all other requirements, then when he goes away for a few days, put it up. The simulator will spoil him when he comes back and finds it unexpectedly. 
3 A Travel Bag for Carrying His Golf Accessories 
A golfer should have a great travel bag for keeping all his must-have accessories when going for golf. It should not be a big one, but a nice, spacious type that can keep their toiletries and golf essentials. Nothing disappoints a golfer like running out of his essentials while playing or attending major series. 
You can ask your local bag seller or manufacturer to get you a customized one. A few drawings related to golf and maybe initials of his name or even a cool pic that he likes will make a perfect surprise to spoil him. Get it, hide and give it to him when he is preparing and organizing his things to travel for golf. 
4 Bring them Beer or Favorite Drinks to the Golf Course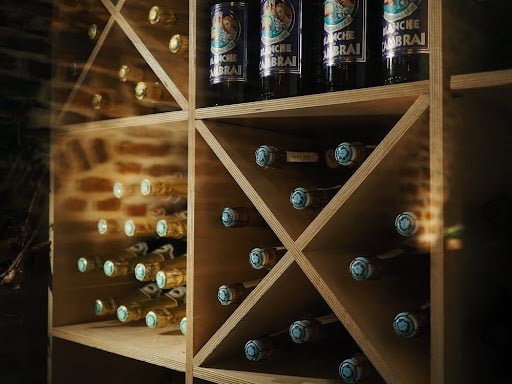 Ask any golfer about beer drinking and playing golf, and you will realize that it is the best feeling, especially when with friends. So, if you drop a six-pack of beer to the golf enthusiast in your life, you will make them happy. You can arrange to drop it in the company of his best friends. That will be a perfect surprise and a way to spoil him. 
To make the whole experience memorable, you can get a customized beer tote from your nearest carpenter. Let them design a perfect tote that makes it easy for you to handle your beer bottles. You can add some features such as an in-built bottle opener for convenience. If you get it right, they will always use it to make beer when going to his favorite place to play golf. 
5 Super Comfortable Golfing Socks 
You can get some super comfortable socks for the golf enthusiasts in your life as a perfect surprise and gift to them. With such great and comfortable socks, playing becomes enjoyable for him. He will undoubtedly perform better when he has something comfortable on his feet. If you want to confirm this, ask any experienced golfer about their secret to winning. Comfortable gear (socks included) is one of them. 
Please, note that when shopping for the best golf socks, you need to ensure that they have the right features. Not every pair you see labeled "best for golf" is the best. The best ones should be stylish, have moisture-wicking fabric, and have great compression points. If you can get such a pair or several pairs, that would be a perfect surprise to spoil him. He will always put them on when going to play golf. 
Conclusion 
Great gifts for the golf enthusiast in your life are a perfect way to remind them of your love and support for the game they love. If your husband, brother, father, or boyfriend is a golf player, the best golf gifts are those that will remind him to play more, and rest assured of your support. In this post, we have shared some of the best gifts that you can consider. No gift is too small or big. You just need to time it appropriately and surprise them with one of his best days.