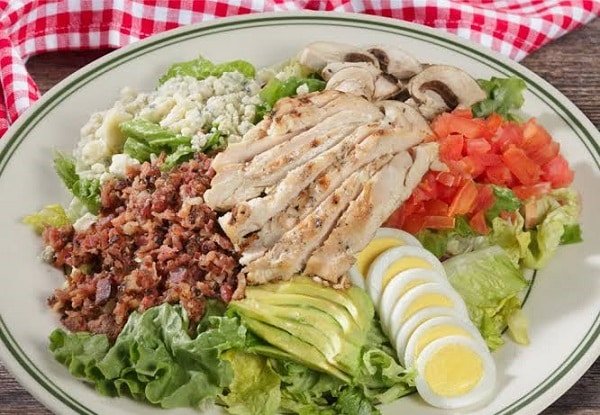 Check out the Pricelisto.com website for the menu items at Jersey Mike's, and you'll know that they offer lots of goodies to go with reasonable prices.
But while the menu is fairly comprehensive, this doesn't really show off all the items you can get at Jersey Mike's. That's because there's a "secret" menu", and some of the treats aren't listed on the menu at all.
Just because the fast-food insiders know of this secret menu doesn't have to mean that you can't enjoy these unknown treats. Read on and discover what terrific items await you at Jersey Mike's.
Sub in a Tub
This is one of the most famous items in the secret menu, so much so that it's a wonder why it's still not part of the regular menu.
Getting this is actually simple. Start off with any sub you want. But instead of going with the bread, you'll ask that they put all the ingredients in a tub instead. So, you eat this like a salad instead of holding the sandwich with your hands.
This makes for a rather neater option, especially if you make a lot of mess with ingredients sliding off the sandwich. Also, it's a better option for those in a low-carb diet.
The Meateor
This was a creation of a professed superfan of Jersey Mike's, and it didn't become a secret for long when the Meateor was featured in a YouTube video. This particular order focuses greatly on the meats, if the name didn't clue you in.
This may involve only a 6-inch sandwich, but you'll fit in up to 8 different types of meat. You'll need turkey, bacon, roast beef, and ham, along with capicola, salami, pepperoni, and prosciutto. Complement the meats with pickles and lettuce plus mayonnaise, vinegar, and oil.
Lumberjack Salad
This is another meaty dish, and it sure doesn't look like a regular salad. To come up with this order the Sub in a Tub version of the Club Supreme. Ask that they put in prosciuttini to replace the turkey. That means you still end up with the applewood-smoked bacon with the lettuce and tomato along with the spicy mustard.
Of course, you can still customize this by adding any other veggies you might want. But this is the basic Lumberjack Salad right here.
The Martian
No one's really sure how this item got this name, though some fans joke that its flavor is out of this world. To have this, get the Super Sub but have them replace the pepperoni and salami with the prosciuttini and ham. Put in some provolone cheese, along with your favorite veggies and sauce.
Big Kahuna Cheese Steak with Chipotle Mayonnaise
Basically, this is a combination of the regular Chipotle Cheese Steak and the Big Kahuna Cheese Steak. Get the ingredients of both, and them out them all in your sub.
So, that means you get the grilled steak and spicy chipotle mayo along with the usual combo of the white American cheese, grilled onions, and peppers. Then add mushrooms and jalapeños along with even more white American cheese.
This works great if you're really hungry, and you won't ever complain that it's bland.
Sweet Pepper Wrap
If you're trying a vegetarian diet, you can still enjoy your visit to Jersey Mike's. And you're not limited to the few set vegetarian options.
Instead, order the Grilled Veggie wrap, and it may be best if you stick to the tomato basil flavor for this item. Take out the ranch dressing, and replace that with cherry pepper relish and chipotle ranch instead.
Instead of the raw bell peppers, ask for the grilled versions. Add the cheese of your choice, with provolone, Swiss, and American as your best options. That's it—enjoy your vegetarian lifestyle. Now you can't say that vegetarian food options are all bland.
Chicka-Fila-Roni
Order the Philly Cheese Steak, but go with the chicken instead of the steak. This is where the "Chicka-Fila" of this secret menu item comes from. Put in the grilled pepperoni, and top things off with the Chipotle mayonnaise.
Of course, you can go with another sauce, like the ranch or the marinara. But the Chipotle mayo really brings out the flavor of this item.
R & R Special
Lots of people enjoy Reuben sandwiches, and now you can enjoy the Jersey Mike's version of the classic sandwich.
Just ask for the "R & R Special" and the folks there might just know what you're talking about. But if they say they don't know (or they're just testing you), ask for some corned beef, coleslaw (as an alternative to the sauerkraut), plenty of melted Swiss cheese, and a generous drizzle of Russian dressing to top things off!
Final Words
Secret menus are all the rage these days, as more fans realize that they're not always required to go with the preset ingredients.
While the subs and other menu items at come with fantastic ingredient combinations, you may want to try out other ingredients as well. You might even find a new favorite at Jersey Mike's this way!