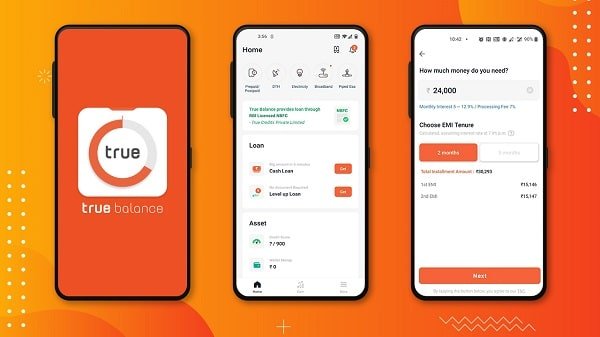 The growth of technology in the past few years has been remarkable in India. Given this fact, the finance sector has also evolved at an exceptional rate. A decade ago, you had to carry a whole bunch of documents in and out of the bank for days to get your loan request approved. Now, with the introduction of online loan apps, you can get personal loans approved easily and without any hassle.
The availability of the instant personal loan app has made it very easy for us to get a personal loan of a small amount immediately. Isn't that great? But, as technology advances, the possibility of fraud has also increased manifold.
We all are aware of how fast the Fintech sector has developed in the last decade. Similarly, the possibility of minimizing the rigorous paperwork involved in loan disbursals has also improved. Some of the best Instant Personal Loan apps now provide you with quick loans in a few simple steps and with minimal documentation.
An instant loan is a small amount of personal loan that is availed for a short term to meet an instant need. For example, you can take a loan of ₹20,000 to buy a smartphone for your child's online classes and pay it in a span of the next 2-3 months.
Let's have a look at the best apps that can be used to borrow an instant loan.
5 best instant personal loan apps for borrowing an online loan:
TrueBalanceThis instant personal loan app's credibility, ease of usage, functionality, reliability, and authenticity make it our best pick. It allows you to borrow a loan of an amount ranging from ₹5,000 to ₹50,000 without risking your assets. Additionally, TrueBalance App rewards its users for their loyalty by increasing the amount they can borrow after each repayment. The interest rate on Truebalance is quite affordable compared to other similar instant loan apps.The smart features, fast personal loan processing, and round-the-clock availability are the things that make it the best choice for an instant personal loan app.
PaySenseIt is a popular instant loan app that provides a medium-range personal loan instantly to borrowers. Using PaySense, one can instantly borrow a loan of as much as ₹5 lakhs while staying in the comfort of their home. The process is simple and hassle-free. However, it is advised that you must read the loan policies if you are planning to use this app.
Dhani
Dhani mobile app is another common and well-known instant loan app that offers a loan amount of up to ₹5 lakhs. The app does not require any bank mandates and offers an impressive  payback scheme.
MoneyTap
It is one of the fastest instant loan apps that allows the borrower to avail hassle-free personal loans. To avail loan, you'll have to download the MoneyTap loan app and register yourself on the same website. After that, you'll have to complete the KYC process and wait for final approval.
CASHe

Compared to other instant loan apps on Google Play Store, CASHe is a little different in terms of its functionality and lending methods. This lending platform uses factors like Social loan quotient and credit card rating algorithms, among other matrices, to offer loans. The financial services that CASHe offers include insurance services, credits, Shopping on EMI, payments, and personal loans.
An instant personal loan can be a very useful way of borrowing money immediately without any hassle to meet an urgency. Thus, you can rely on the above-mentioned loan apps. But, before applying for an instant personal loan from any particular app, make sure you meet the eligibility criteria.