Comfort over anything, you can shop for stylish glasses that are also super comfy. The best kind of fashion is comfortable fashion. They say you shine differently when you are comfortable. However, with work from home being a common thing now, a lot of people are opting for comfortable fashion accessories over anything else. What if we told you that there is a way to be as stylish as possible along with uber-stylish plastic glasses that also provide you with maximum comfort? Well, these revolutionary types of glasses can make all your zoom meetings glam up while you don't feel over-burdened or uncomfortable wearing your specs all day. Lightweight and stylish plastic glasses can make your outfit stand out like no other fashion accessory can.
Eyeglasses, in general, have a significant impact on your appearance. They can become your identification, your USP and help you make great first impressions, considering you know how to carry them and feel super comfy wearing them.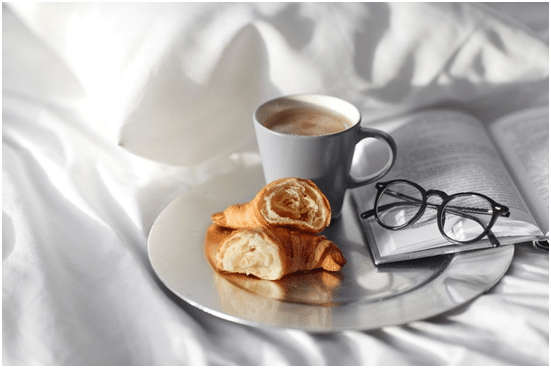 We have handpicked a few plastic glasses that are lightweight aesthetic and perfect for everyday wear. So, scroll through them to narrow down your options:
Keep It Bold In Blue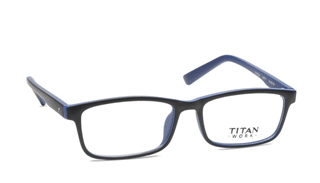 These blue rectangle plastic glasses from Titan are a perfect blend of comfort and style. You can add these subtle plastic glasses to your wardrobe and make a major difference in your daily aesthetics. Not only are these eyeglasses one of the most trendy styles of spectacles in the market today, but they are also one of the most bought plastic glasses only because they are the ultimate definition of comfort. Easy to style and maintain, you can even pair these plastic glasses with your pajamas and read your favourite book until you fall asleep!
Oh, So Bold In Brown!
There is something about round glasses that makes you look more sincere and intellectual without even trying. You can add these urbane brown plastic glasses from Carrera to your everyday look and add a fine hint of glamour to it. The subtle round edges and soft finish of these plastic glasses are why they could make it to this list in the first place. Thus, the style quotient that it brings to the table is an added quality!
Keep It Short And Sleek
Let these sleek black plastic glasses be the highlight of your outfit. You can never go wrong with these square, black plastic glasses from Tommy Hilfiger that is  a must-have for anyone looking for comfortable eyewear that is also versatile and universally flattering. You can style these glasses with your semi-formals and make your day at work full of comfort and clear vision. Or style it with your casual outfits to add that fashion-aware intellectual look to your outfit.
Purple Glasses For The Perfectionists
Want to achieve the perfect look with perfectly comfortable glasses? In that case, these purple cateye plastic glasses are the best for you. You can add these bold yet subtle glasses to your wardrobe and let the magic of these elite glasses change the way everyone perceives you. Perfect in all ways and manners, these plastic glasses are the real deal-breaker!
Comfortable Fashion
When not sure what type of glasses to purchase, always decide on the basis of the comfort provided by each pair. You can never look bad when you're comfortable. Thus, it is essential to shop carefully and thoughtfully. Moreover, when it comes to plastic glasses, you must always opt for branded glasses that ensure maximum comfort and value for your money. You can visit reputable retailers like Titan Eyeplus and explore the vast collection of branded eyewear available at honest prices.
So wait no more and make comfort stylish with your brand new plastic glasses!