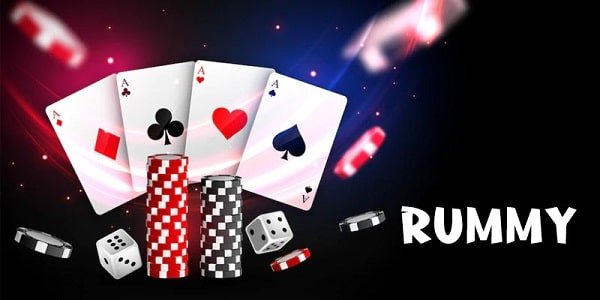 Card games are an intrinsic part in most Indian households and are played as a favourite pastime. However, among the games played in India Rummy is known to be the dominating one. In fact, rummy cash game is played in many social gatherings and even festivals for centuries.
Rummy, also known as flash or flush in India is not only played by the elderly but also by youngsters who find it fascinating. Thanks to progress in technology, today this favourite game of cards can be played online. By playing online, you can compete with the best players from different parts of the world and even the possibility of winning exciting cash prizes. Owing to its ease and convenience, online rummy game is gaining a lot of popularity compared to other online card games.
How ToPlay Rummy? 
This game of cards is played with two decks of cards with two Jokers. To win the game, a player must make a valid declaration by picking and discarding cards from the two given piles. One pile is a closed deck where the player cannot see the card he is picking. The other pile is an open deck that is formed by the cards discarded by the players. To win the game, a player must have a group of cards in valid sequences and sets.
In each suit, the cards rank low to high starting with Ace, 2, 3, 4, 5, 6, 7, 8, 9, 10, Jack, Queen and King. While Ace, Jack, Queen and King each have 10 points, the remaining cards have points equal to their face value.
How ToPlay Rummy Online? 
To play the game online you can choose an app or any other platform over the internet. However, we recommend you select a reputable one and also not get addicted to the game as many games allow you to play with money.
In this post, we share the top five reasons that make this game the most loved one in India.
1. Practice Games 
Most online games, especially with cash money, require you to deposit money to participate and play the game. There are high chances that you might lose the cash game if you play without proper exposure required for winning the game.
On the other hand, several Rummy games provide you with free chips to play 'practice games' making it better than most online games. You can use the chips to hone your skills and even learn to execute a few effective tricks to win the game.
2. Cash Prizes 
One of the main reasons for the popularity of online games is the possibility of winning real cash as rewards. You can participate in tournaments and win big cash prizes from prize pools.
Rummy tournaments are one of the most awaited tournaments by players and many Rummy apps offer different tournaments to attract players. Additionally, you can try cash games with a nominal participation fee. You can use your strategies and skills to play the game and win cash prizes.
3. Different Formats 
Rummy is available in multiple formats such as Pool, Points and Deals making it a popular choice among young and the old. These game formats offer players ample choice for their gameplay.
4. Free and Cash Tournaments 
You can try your hands on free as well cash tournaments. Few apps even offer free roll tournaments where you can play without depositing money. This is a huge attraction for players who want to hone their skills and practice before playing games by depositing money.
5. Safe and Secure 
Safety is one of the biggest concerns for players when it comes to tournaments involving real money. However, some game apps or websites offer high-security standards so players can play safely without any worries. In fact, many of these gaming apps are fully encrypted and SSL secured which help protect sensitive data of players such as email address, contact number and debit/credit card details.
Additionally, most platforms use safe payment gateways to ensure safe and secure transactions. These online platforms also have strict measures in place to eliminate malpractices such as phishing,hacking and users' data theft.
Conclusion 
Rummy is a traditional card game that you can now play online at your convenience. Several platforms and apps also allow you to play tournaments and even win exciting cash prizes. So, choose arummy app, download it and start playing your favourite game of cards right away!