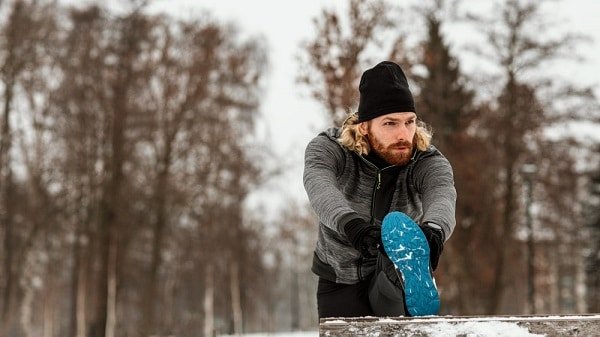 We all miss workouts in winters, the weather makes it harder to get out of bed and get moving, and if you think you need the motivation to keep up with your workout this winter – you're not alone. The truth is, our bodies need exercise in winter as much as summer, and so, we have put together a list of ideas that can motivate you to stay fit and active this winter season:
1. Indoor Swimming
Find an indoor swimming pool with a small pool heat pump. Most cities have swimming pools that offer heated water and affordable memberships for everyone. Indoor pools protect you from the cold weather and allow you to workout at your own pace. Swimming is a rigorous workout that burns fat and builds muscles to help you achieve your fitness goals.
2. Create Your Gym at Home
Choose a spacious area in your home and set up your home gym. It could be the basement, spare bedroom, or in the garage –ensure that it allows you enough space to move about. You could easily buy essential equipment like dumbbells, a stability ball, and resistance bands online. Or you could use your body weight to do strength-based exercises.
3. Outdoor Run
Staying cooped up indoors may not be the best idea for the entire winter. Your body needs sunshine and fresh air, so choose simple outdoor workouts to mix it up from time to time. But before you start exercising and your snow sport activities you should consider building and decorating your winter cabin which makes it easier to be near all the things you love. Meet your friends for a run and have fun burning some calories together. Running in winters may not be safe due to slippery conditions; choose a sunny day with less wind and wear the right gear.
4. Use the Right Gear
When working out in the winter, gear up to protect yourself from the weather and the slippery roads before you step out.
Choose good-quality gloves to protect your hands from frostbite. Anti-bacterial copper gloveswork best to offer warmth and protection in winter.
Wear your clothes in layers to ensure that you can take off one or two layers, as needed – if you get warm when exercising.
Choose jackets that are wind resistant and waterproof. We recommend pockets – to give you a safe place to keep your gloves if needed.
Your shoes should be a good fit on your feet. Wear think socks to keep your feet warm. Properties of Copper compression sockscan help avoid feet odor, regulate your body temperature and ensure less swelling.
5. Join a Group Workout
Two sure-shot ways of avoiding the winter blues are staying active and staying social. People who work out in groups interact and enjoy their workout more than solo exercisers. Sign up for a group class for training you've never done before. Group workouts have mental, physical, and emotional health benefits for everyone.
6. Yoga
Yoga helps attain a peaceful state of mind and a healthy body. It reduces the levels of cortisol in your body to reduce stress levels. Having a yoga routine not only builds flexibility, endurance, and strength but also boosts your mental health. It is relatively easy to follow, and you can do it by watching YouTube videos or joining a class.
Neglecting your health is not a good idea in any weather. Whether it is about working out, getting enough rest, or eating healthy – prioritizing yourself will always help you live a better life. Stay safe and stay active these winters! Physical activity will prevent illness, boost your mental health, and help you stay energized in winters.
Author Bio: Rory Donnelly
Rory is the R&D Director and passionate entrepreneur, fascinated by the workings of the human body and natural solutions for common health problems. He's single-minded in his aim to make Copper Defence a brand that's recognized across the globe, by partnering with global brands to make these high-tech materials easily accessible for everyone. If you'd like to get in touch, email Rory at Rory@copperclothing.com or visit copperclothing.com for copper-infused clothing, pet accessories and more.